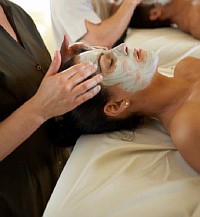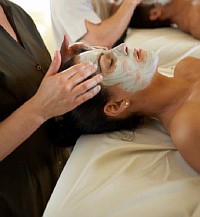 Everyone wants to look good. And more so, with beauty sessions like 'skin rejuvenation' just a doorstep away, every modern woman desires flawless skin.
However, many women often mistake skin rejuvenation to be just like any other beauty treatment, thus failing to understand the importance of medical expertise that comes side by side with the beauty regime.
It's quintessential to realise that skin rejuvenation is not all about getting an expensive facial, letting your tired nerves relax and going back home with a fresh feeling. There's a lot more.
A skin refreshing session may imply just a simple glow for some and removing scars and spots for others, but before anything is done on the skin, the root cause of one's skin problems need to be figured out first.
Skin treatments will only be needed in case of any deficiency and lack of nutritional value. Unless medically examined for factors like skin type, colour complexion, sensitivities, reasons behind ill-health and further requirements, a skin rejuvenation session can do more harm than good.
Dr. Anita Sharma, consultant dermatologist, Clinic Dermatech, explains: "As we age, our skin loses out its original lucidity and elasticity as tissues start getting degenerated. In order to stimulate these elastic tissues, there has to be a treatment, but in accordance to our skin type as it may cause damage."
So for all the pretty women out there, wanting to look gorgeous, it's time you know what exactly your skin wants and accordingly decide an apt way to keep it healthy.
Besides basic skin related factors, your doctor also needs to work on secondary factors like the hours of sleep and stress undertaken before suggesting any skin treatment. This ultimately adds a medical angle to the conventional meaning of skin rejuvenation.
Agrees Dr. Atul Hasija, dermatologist, Clinic Dermatech, "Through skin rejuvenation treatments, we can treat problems like tanning, oiliness, acne and scars. But in the absence of a proper understanding with the doctor of the patient's skin type and what products would suit best; the chances of side-effects may rise."
Unlike customary touch-and-heal-therapies, the new technologies used for skin rejuvenation not only promise a glowing skin, but also ensure a healthy skin texture, removal of the dead skin. Besides, it's a good way to relax a fatigued mind and body.
Under this treatment, all flawed and dead skin is removed, along with pigments. "Appropriate creams and ointments are applied on skin that works with defined techniques to ensure quick results in lesser time," informs Dr. Hasija.
Here's a quick look at the clinical skin rejuvenation steps to ensure flawless skin.
1) Analysing the skin type and assigning a treatment module: If a particular skin is not according to person's age, it indicates ill health and thus a doctor should suggest a treatment to undergo. This is individualistic in nature and may vary for different cases, depending upon the particular skin type.
2) Cleansing of skin: To begin with, the skin therapist cleanses the skin using medicated cleaners, thus removing the dirt, dust, debris and blackheads, if any, on the upper most layer of the skin. In addition, there is a gentle scrub also which is used once the cleaning is done.
3) Microdermabrasion: For people in the age category of 18-28 years, this treatment is suggested where the dead outermost surface of the skin is partially or completely removed by light abrasion (scrape). It also works on sun-damaged skin and scars and dark spots.
4) Photo facial using Intense Pulse Light machine (IPL): Mostly done on people who show signs of ageing or are above their 30s. This works on the ideology of collagen remodelling which is the building block of our skin. IPL removes the outer tan (pigmentation), dead skin, open pores and renews elastic tissues, whereas a photo facial acts on the deeper parts of the skin's layers, removing fine lines, bringing in evenness in the skin tone and lightening the complexion. It also treats acne in certain cases where it's not in its active stage.
5) Face pack: Depending upon the skin type, whether it's oily or dry, different kinds of face packs are applied to let the skin settle down after treatments. And finally, you feel freshness in your skin.
6) Post treatment: A protection care and regime has to be followed as advised by the doctor. Doctors recommend applying sun screen on the skin's exposed area, drinking lot of water and natural juices to let the skin retain its glow.