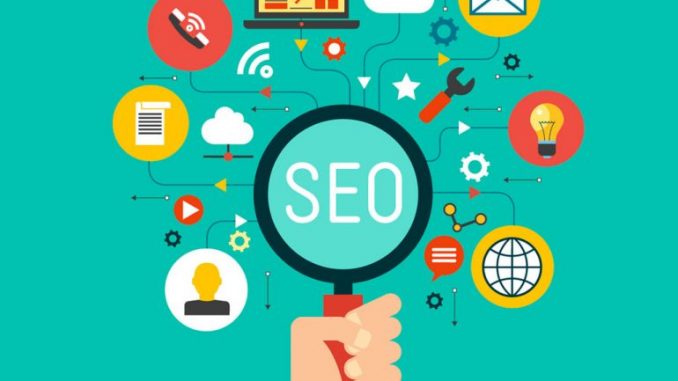 Keyword research is the process of researching for specific phrases and words that people type in search engines. It is the most basic yet critical aspect of SEO success for your site. To make best keyword choices, you can get real-time SEO ranking by opening an account with serpbook.com. Remember, your choice of keywords can either make or break your site.
Some established entities such as Behemoth companies invest in SEO strategies which include keyword research to stay abreast of their competitors; hence curving a market niche for themselves. The Same case applies to your online business – you need to invest time and resources in this area for you to succeed.
Whichever keywords you decide to use will have a profound effect on your business success. You don't want mere visitors to your site but valuable ones who will lead to conversion resulting in higher sales. So, how does one come up with keywords that online users typein search engines? Below is a guide that will help you through your keyword research journey.
1. Get seed keywords
They form the basis of the keyword research process. Simply put, they describe your niche market and the type of goods or services you offer. These are the topics that you write about most in case you are a blogger.
If you are introducing a new product in the market, you can use the following guide to help you come up with seed keywords
• Niche approach
The target group of your business or what your desired customer is looking, for example, music production or drug development. You choose the niche depending on the target group. Draft down some topics that customers may be searching for in a particular industry. To get a niche;
a) Join forums
Join and follow discussions that your target group might be hanging out. To do this type in
"Keyword + forum." For example "music production + forum." In these forums, you will find discussions on niche topics that you can use to come up with seed keywords.
b) Buyer Persona
Putting yourself in in your target audience's shoes is an easy-peasy thing to do. Try to think of what your customers are searching. You can divide them into gender, occupation, goals, hobbies and the like. When you have such information, you can get some broad keywords your potential buyers are searching.
2. Come up with keywords.
After you get the seed keywords, they will guide you in getting several keywords that your target audience could be searching. At this point come up with more specific topics and phrases that are worthy of SERPs.
For example, if digital music production is the seed keyword, you can come up with key phrases such us
• What is digital music production?
• Top digital music production software
• How to use digital music production software
At this stage, your primary goal should be to come up with general phrases you think your buyers are searching. You can do this either by yourself or involve a group for brainstorming. To come up with these keywords you can either
a) Research on keywords your competitors are ranking for
The easiest way to come up with keywords. In most cases, your competitors have already done some research on them. Therefore choosing the right one can be made more accessible.
To know the top ranking competitors, type in your seed keyword in a search engine. Choose the top ranking search. From there, plug the site into serpbook and get to see the keywords that they rank for. Do this with all the websites that appear on Google's front page. You are bound to get unique keywords.
b) Alternatively, you can search for the keywords that you already rank for if you have a website already. Use a ranking tool of your choice to get detailed report on these keywords by using the organic keywords feature.
3. Make use of research tools
It is not enough to use keywords that your competitors are using. Utilize on the keywords that are generated by keyword research tools. They provide you with unique keywords that none of your competitors might be using, giving you an edge market. Research tools such as Moz will offer more keyword phrases. You can filter the results using clicks, keyword difficulties, clicks per search, return rate to come up with the most viable keywords.
4. Understand SEO vocabulary
The more you dig deep into SEO world the more technical terms you will encounter. To help you understand your tools and the results you get, it's essential you know the words used. They include;
• Search volume
It is the number of times people have searched for the keywords or phrase on Google other search engines. You can get results in terms of daily, monthly and yearly search volume.
• Clicks
Having search volume results is not enough to give you information on how your keyword is valuable. Clicks show you the exact time's people searched for the keyword and clicked on the results.
• Keyword Difficulty
Shows you how difficult it will be to rank your business based on your keywords. You can mainly use your guts to gauge whether your keywords will be visible for your site to appear in search results.
• Cost per click
When someone clicks on your ad, it means you owe Google money. A high cost per click should also lead to high conversions on the site. If CPC is high but conversion rate is low, you need to strategize onyour advertising policies.
5. Group your keywords
After coming up with the most target group-friendly keywords, it's time to group them in a structured simple way. You can use a spreadsheet on this. All you are aiming for is an explicit list that you and your team can use without much hassle. Some of the best groups you can use are;
• Parent topic
These are the keyword that have high search volume from each site page.
• Group by intent
Every search comes up with an intention behind it. It is your duty to try and come up with this intent. A simple way to find the intent behind a search query, is to search it on Google. The results will give you a glimpse of the purpose behind the search. Having this information will help you group keywords by intent of the audience i.e. what the audience might be searching for.
• Value
Some keywords will cause more conversions than others. Most businesses are looking to make more sales rather than just generate traffic to their sites. It's for this reasons that you have to settle for keywords that are more commercial viable.
6. Plan for best results
You have a lot of keywords to choose from at the end of the process. These can be confusing and might lead to wrong choices. To mitigate this, consider Return on Investment (ROI) per keyword. You will get to know if you will incur losses or profits. If the keyword is too competitive to risk, choose another one similarly if the keyword is not competitive to drive results use the next option.
Make sure the keyword is worth the pricey investment.