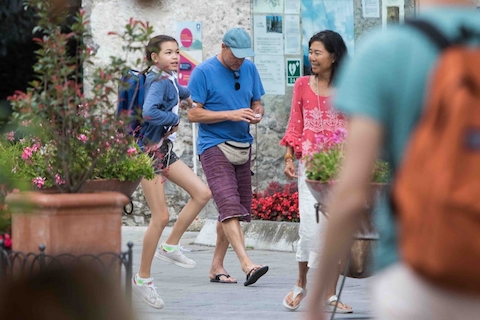 You don't often get to see Woody Harrelson looking like a happy family man – maybe because he lives in Maui and there aren't so many paparazzi. But this week he was visiting the Amalfi Coast in Italy with his wife Laura and his excited 12 year old daughter Makani. Laura was his personal assistant before they married in 2008. They have two other daughters – Deni, 25 and Zoe, 21, not along for the trip. He was Oscar nominated for "Three Billboards," but Woody's next film is Marvel's Venom with Tom Hardy and Michelle Williams, coming in October.
Photo Credit: BACKGRID-USA
Interesting note: Woody's not looking at his phone – he's carrying a deck of cards…
Click HERE to read more and view the original source of this article.


Loading ...