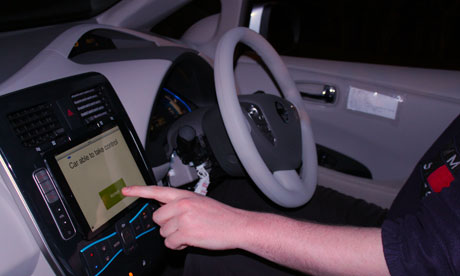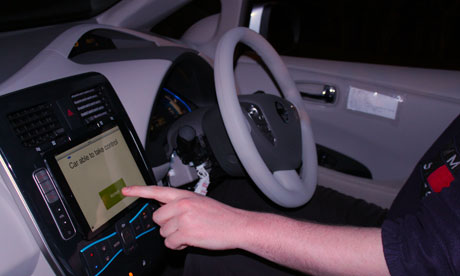 Oxford University engineers and researchers have revealed a car with auto-drive system that can drive itself along familiar tracks using the 3D laser technology, small cameras and an iPad to memorise routes, during a test drive event at a science park in Oxford.
The system developed for the "Oxford University RobotCar UK project" aims at a driverless fully autonomous car that can use technology to recognise and repeat familiar roads. The system has been installed in a customised Nissan Leaf, with an Apple iPad inside the car to guide users through the checks needed to initiate the self-driving functions. The auto-drive system will be turned on at the touch of the iPad screen, while tapping the brake pedal will return the control to the manual driving.
The car would be able to stop for pedestrians with the help of collision detection system and negotiate traffic jams. The developing team has believed the navigation system could be seen in mainstream markets within 15 years.
BP Professor of Information Engineering at Oxford University, Paul Newman has told that he wants to "provide a technology that allows cars to drive people some of the time".
He has said:"Crucial for us, it can show our navigation and control system working. It's not depending on GPS, digging up the roads or anything like that – it's just the vehicles knowing where they are because they recognise their surroundings.
"The key word for us is that the car gains 'experiences'.
Autonomous technology is being tested by several car manufacturers and technology companies around the world including Google who claims its own self-driven vehicles have travelled 300,000 miles without an accident. Google is currently trying to mold the California law changed in order to permit its vehicles to be on the road. The RobotCar UK project is also making discussions with the Department of Transport to take its own car out on the road.
Currently, the research team have priced the technology at £5,000 – with the hope of significant reduction in prices in the coming future and allow the self-driving technology to be included in new production models.
Article viewed on Oye! Times at www.oyetimes.com.