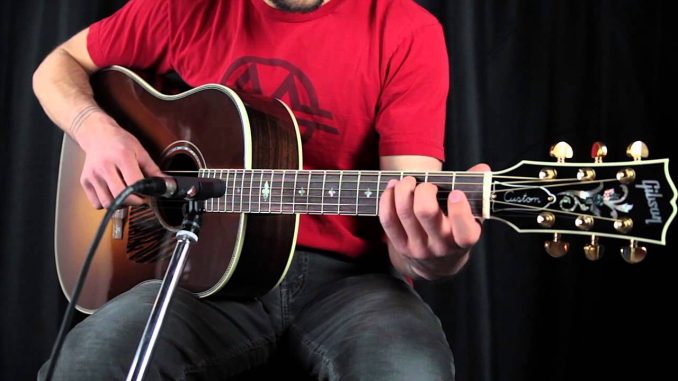 This article was last updated on April 16, 2022
Gibson revisits the classic American dreadnought with rosewood sides and back and custom trim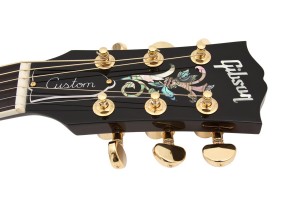 The classic Gibson J-45 guitar is available in several custom variations and the J-45 Custom adds the punch of rosewood and fancy trim.
There are not many of these guitars being made and they are hard to find.
What's new? Apart from the high-end trim, rosewood sides and back make a subtle change in the J-45 Custom, away from the boomy mids of mahogany to a punchier guitar with slightly more emphasis on highs and mids.
Tony Polecastro of Music Villa does a quick review of the Gibson J-45 Custom on YouTube. Check it out and see if you like it.
Subscribe to Tony's newsletter of you like guitars and want to hear new ideas in guitars. Despite being in Bozeman Montana, the home of Gibson acoustic guitars, Tony reviews other guitars including some nice Taylors.
American Songwriter reviewed the J-45 Custom and said this,
"Guitar players tend to get a little emotional when it comes to discussing instruments, and one example of this is the debate between Gibson's J-45 Custom and the J-45 Standard."
"The main difference is the tonewoods; the Custom uses rosewood back and sides while the Standard has mahogany back and sides. The Custom, modeled more after Gibson's older guitars, tends to have better projection, a more aggressive and brighter sound than a sometimes-boxy Standard."
"The biggest difference may not be between the guitars at all, but the fingers that are playing them and the ears that are listening to them. Both are good and legendary guitars."
The Gibson J-45 Custom is available in Amber Burst and Antique Natural. They are hard to find. If you want one, you'll have to scour the web.
For special guitars like this, you can also set up a Google Alert and it will keep you informed of guitars that come on-line for sale.
Have fun with GAS – guitar acquisition syndrome – and keep on picking and grinning.
5 / 5 stars
You can publish this article on your website as long as you provide a link back to this page.