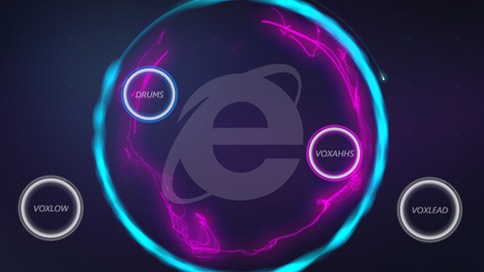 Internet Explorer 11 takes the lead in browsers
Microsoft's Internet Explorer 11 Preview is the best touch and the fastest browser for Windows 7 and 8
Microsoft just released the Preview of Internet Explorer 11 for Windows 7. Internet Explorer has been gaining on the competition and the IE 11 Preview is 560% faster than Google Chrome V.29 on Windows 7, using the SunSpider JavaScript Benchmark.
After reading ComputerWorld's report of a 37% improvement with IE 11 over Chrome, I did the test myself to see if it was true.
Using SunSpider's JavaScript Benchmark 1.0.1, the preview of Internet Explorer 11 ran the test in 119 ms. Chrome 29 took an unbelievable slow 785 ms to complete the test.
SunSpider Javascript Benchmark 1.0.1
ms
Internet Explorer 11 preview
119
Opera
206
Firefox
210
Chrome 29.0
785
I updated Chrome to see if I had an older version. That didn't help.
I also ran the SunSpider test in Firefox and it completed in 210 ms and Opera in 206.
Something is wrong with Chrome, An Avast forum post suggested turning off Avast due to a conflict but that did not improve Chrome's results. ArsTechnica forum posts confirm IE10′s speed advantage but not the abysmally slow Chrome response.
Some people put a lot of faith in tests. Subjectively, all the browsers loaded pages more or less the same. On Windows 8, Internet Explorer 11 will have the advantage since it is touch aware and works with Windows 8.
You can download the Internet Explorer 11 Preview free from
Microsoft
. This is a preview so you may discover bugs or glitches. I found a few small issues but no show stoppers so I will leave the preview on my last Windows 7 computer. The final release of IE 11 for Windows 8 is expected this fall.
Internet Explorer 11 for Windows 8.1 will ship with Windows 8.1 on October 17, 2013. Internet Explorer, despite the two interfaces – Modern and Desktop – is the only real functioning browser for Windows 8. Chrome 8 does not support touch.
Reimagine the Web
Microsoft's marketing is hyping the HTML5 features of IE11. HTML5 is the holy grail of internet standards which is supposed to deliver a richer user experience within the browser.
Since HTML5 is still a developing standard, implementation of the cool new features like integrated animation, page programming and integrated audio/video is highly dependent on the browser. What works well in IE or Chrome may not translate to another browser.
For a preview of what Internet Explorer 11 can do, try Microsoft's site Reimagine the Web.