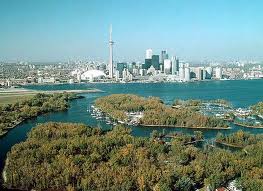 This article was last updated on April 16, 2022
Canada:

Oye! Times readers Get FREE $30 to spend on Amazon, Walmart…
USA:

Oye! Times readers Get FREE $30 to spend on Amazon, Walmart…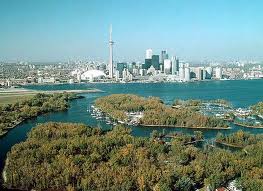 Normally you think of getting away in terms of travelling some distance. It may be boarding a plane; it may be driving several hours. However there are choices in our own backyard, that is, we overlook what can be down in our neighbourhoods, in our own city.
Decades ago when I first visited Ward Island and was walking amongst the cottages, I had the feeling I was walking around some cottage community well away from Toronto, possibly Niagara-on-the-Lake or maybe in Muskoka. It was so odd to turn around, look up and see the skyline of downtown Toronto. I realised at that moment why people would hang onto their little slice of the pie as it was the best of both worlds: close to a major city but in the heart of a rural community.
Since then I have visited the islands several times and have grown to appreciate the atmosphere of this very different oh so close to the city.
Boat Tours
I would strongly recommend if you've never done this before to take a boat tour of the islands. Like me, I am sure you're going to be surprised to discover just how much there is at the islands. The area of the islands totals 2130 hectares (570 acres) and with the use of the plural, is made up of number of islands which basically form a crescent that protects Toronto harbour. There are four yacht clubs and a public marina and when I did my boat tour, I was surprised to see the number of boats with people seemingly vacationing away from the city. Personally, I found this to be an eye-opener as I had no idea of the size of the islands and the number of waterways between them.
When you're looking for a boat cruise, make sure you pick one which actually goes around the islands themselves which means the tour boat can't be large. There are larger boats available for tours but these seem to be for tours of the harbour or for sailing on Lake Ontario.
Ferry Service
Getting to the islands is fairly easy as there are three public ferries running year round. Check ahead to verify the times. Note that there is no vehicular traffic on the islands, except for service vehicles, so touring the islands in either done on foot or on a bicycle. See Toronto Parks, Forestry & Recreation: Ferry Schedule. The ferry terminal is at the foot of Bay Street at the harbour.
Bicycles
Getting around the island is either by foot or on two wheels. You can bring your own bike on the ferry or you can rent a bike on the island. Pedaling around the islands makes for a lovely day and I would highly recommend it. And yes, I would recommend a bike as believe it or not, going from one end of the islands to the other is a bit of a distance. A couple of wheels will assist you in taking in a bit more and a little faster than trying to do it all on foot. It's not that big of an area but a bike is a good idea.
Just a FYI about renting a bike. When I did this, the bike wasn't that fancy and wasn't any great ten speed. It was just your basic run of the mill bicycle but it did do the job. So while not the best bike in the world, it did do the job and beat walking.
Boat Rentals
I've seen that you can rent canoes or kayaks down at the harbour. This is another way of visiting the islands for those of you who are into paddling.
Ward Island
There are 232 homes still remaining on the islands and this section of the Toronto Islands seems to be where most are located. It is a cottage community and quite startling to be so close to the downtown core and yet have a feel of being elsewhere like in Muskoka. I greatly enjoyed biking around this area and thoroughly enjoyed seeing what people had done with their little houses.
Ward Island Restaurant: The Rectory Café
There are a number of fast food places on Centre Island where you can pick up a hotdog or something similar. However, Ward Island offers an actual restaurant and a pretty good one at that. I rented a bike and toured Ward then decided to stop in for a bit of lunch. Yes, I wanted something more than just a hotdog! (official web site: http://therectorycafe.com)
Centreville Amusement Park
This children's amusement park, built in 1967 with a turn-of-the-century theme, includes a miniature railway and Far Enough Farm. It is open daily in summer. Oddly enough, this is not located a Centre Island. Unfortunately, no longer having any young children in the family, I have never visited this amusement park – I'll have to wait until I have grandkids – but judging by the families there, a good time is being had by all. Note: I am guessing this is targeting children between the ages of 4 or 5 to 10, possibly 12. I don't think teenagers are going to be very entertained by this. They're going to want Canada's Wonderland.
Picnicking and Swimming
I see that some families come over and make a day of it. Bring over your basket and have a picnic and do some swimming. The beaches include Centre Island Beach, Manitou Beach, Gibraltar Point Beach, Hanlan's Point Beach and Ward's Island Beach. I must make special note of Hanlan's Point Beach which has officially recognized clothing optional section. I biked over once with some vague idea of being treated to a titillating view but it turned out the beach was deserted at that moment.
Final Word
Get on a plane and fly away. Get in the car and drive for hours. Do we know what's right next door? Do we know what's in our own backyard? Toronto, like I'm sure all major centres has a lot to offer its citizenry if only those people took the time to look. We don't necessarily have to go to Cancun or Muskoka to find a diversion from life in the city or in the suburbs. I have more than once said that taking a meal down at the harbour front overlooking the water is a peaceful treat. During the summer it's a great place to have a drink, watch the people, take in some sun and survey the numerous sailboats dotting the harbour and lake. Life is good and you don't have to go that far to prove it.
References
Wikipedia: Toronto Islands
The Toronto Islands are a chain of small islands in the city of Toronto, Canada. Comprising the only group of islands in the western part of Lake Ontario, the Toronto Islands are located just offshore from the city centre, and provide shelter for Toronto Harbour. The islands are a popular recreational destination, and are home to a small residential community and to the Billy Bishop Toronto City Airport. They are connected to the mainland by several ferry services.
The islands comprise the largest urban car-free community in North America, though some service vehicles are permitted. Recreational bicyclists are accommodated on the ferries, and bicycles, quadracycles, and canoes can be rented on the islands as well.
Wikipedia: Toronto Island Ferry
Currently there are four public ferry services to the islands. Three of these ferry services are operated by the Parks, Forestry and Recreation Division of the City of Toronto, and provide links for passengers and service vehicles from a dock at the foot of Bay Street on the central Toronto waterfront to docks at Hanlan's Point, Centre Island Park and Ward's Island on the Toronto Islands. Service frequencies vary by time of year, with a two round trips an hour on each route in summer, but fewer sailings on fewer routes in winter.
The fourth public ferry service is operated by the Toronto Port Authority and provides a vehicle and passenger connection from a dock at the foot of Bathurst Street to the island airport. The ferry makes the round trip across the 121 metres (397 ft) channel every 15 minutes during airport operating hours. There is no public access between the airport and the rest of the island chain.
Beside the public ferry services, several yacht clubs and marinas located on the islands provide private ferry services for their members and guests.
Wikipedia: Billy Bishop Toronto City Airport
The Billy Bishop Toronto City Airport (IATA: YTZ, ICAO: CYTZ), commonly known as the Toronto Island Airport and previously known officially as Toronto City Centre Airport, is a small airport located on the Toronto Islands in Toronto, Ontario, Canada. It is used for civil aviation, medical flights, and regional airlines using turboprop planes. Opened in 1939, it has been operated since 2000 by the Toronto Port Authority (TPA). Since 2000, the airport has been a centre of controversy between community groups and Toronto politicians wishing to close the airport and the TPA and its primary tenant, Porter Airlines, who have expanded its usage. As of 2010 it was Canada's 14th busiest airport and Ontario's 3rd busiest airport by passengers and the 17th busiest Canadian airport in terms of aircraft movements.
This unique tour of Toront's downtown core is done in an amphibious bus. Yes, that's right, the bus also goes in the water and tours around Ontario Place. Unfortunately, it doesn't go around the islands themselves.
Toronto Parks and Recreation: Ferry Scedule
Summer schedule: May 5 – Sep 5/2011
Toronto Parks and Recreation: Toronto Islands Map (PDF)
This colourful map published by Toronto Parks and Recreation gives a detailed look at what's on the islands with a legend listing the various points of interest.
Click HERE to read more from William Belle
Article viewed at: Oye! Times at www.oyetimes.com
You can publish this article on your website as long as you provide a link back to this page.