You can publish this article on your website as long as you provide a link back to this page.
This article was last updated on April 16, 2022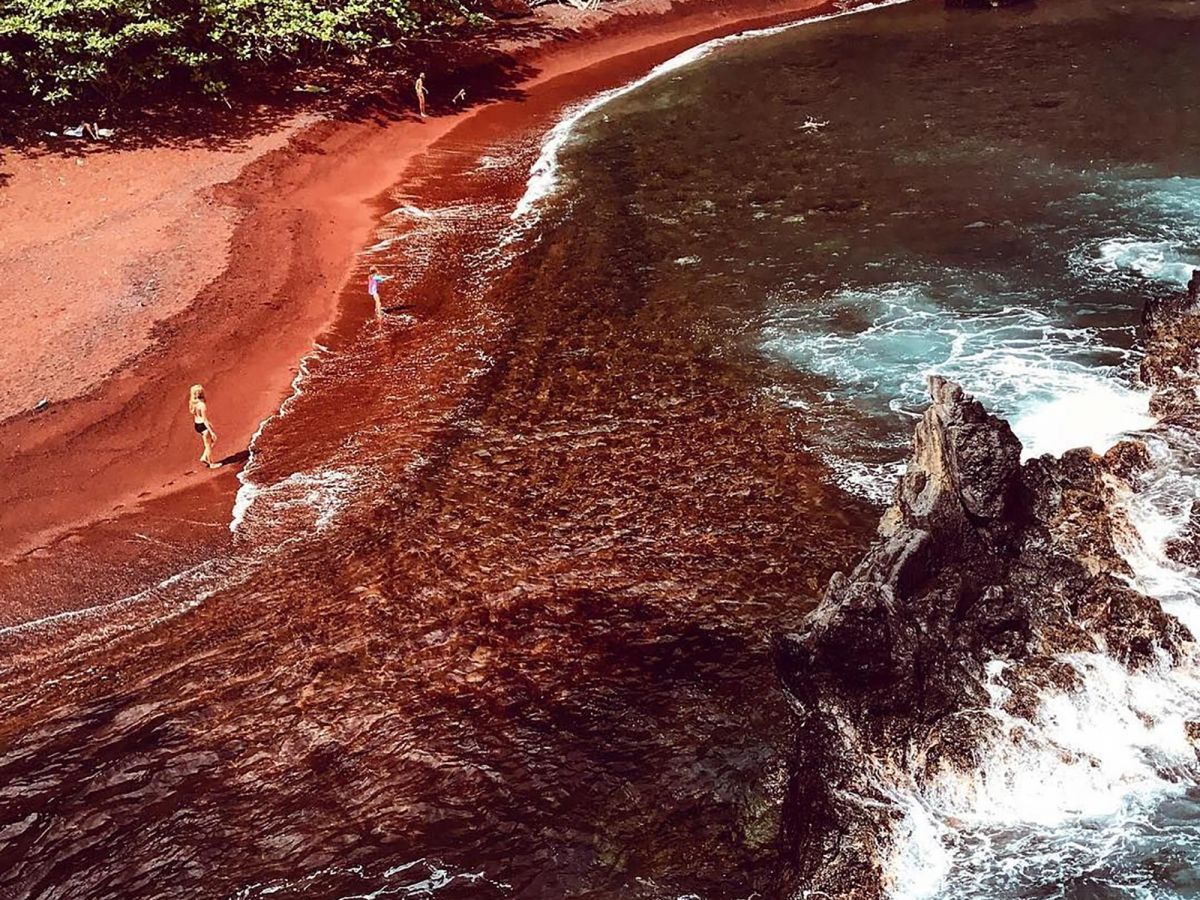 R29ers love to travel. But no matter how much we've explored, each of us still has that one spot we keep revisiting — whether in our vacation dreams, or by returning year after year. Some of them are simply so impossibly beautiful that no other place can ever compare; others are dear to us because of the memories we've made there. Whatever the reason, we just can't get enough of these dreamy destinations.
From secluded beaches to bustling cities, far-flung destinations to nearby hideaways, we're sharing 29 of the most amazing places we've ever been. Click through to see if your favorite getaway is on our list, and then tell us about your own happy place in the comments.

White Desert, Egypt
"I spent a night camping in the White Desert with a few people from the nearby village. We roasted a chicken over a fire and fed the leftovers to little desert foxes while we drank tea and ate Twinkies. It was the most silent peaceful place and the sky had the most stars I've ever seen." — Michelle Li, associate social innovation editor
Photo: Via @himichelleli.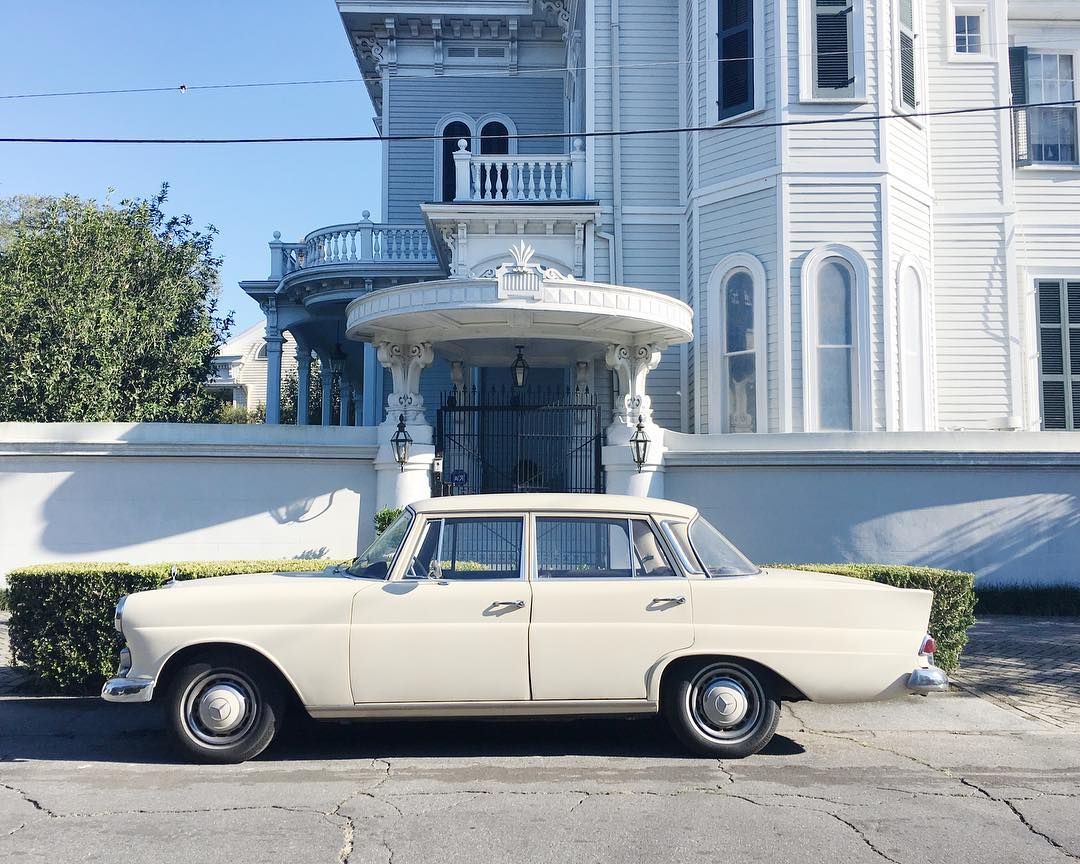 New Orleans, Louisiana
"My whole Instagram is basically an ode to this southern city. It's the most colorful place I've ever visited — and I'm not just talking about the rainbow-bright buildings and lush, tropical plant life. The people are warm and vibrant and New Orleans totally rivals New York on the whole city-that-never-sleeps schtick. It's the best city in the world to grab a frozen daiquiri (open container laws, FTW!) and stroll through different neighborhoods — taking in the color-splashed creole townhouses and live jazz music coming from every street corner of the French Quarter." — Alison Ives, associate fashion editor
Photo: Via @colourwars.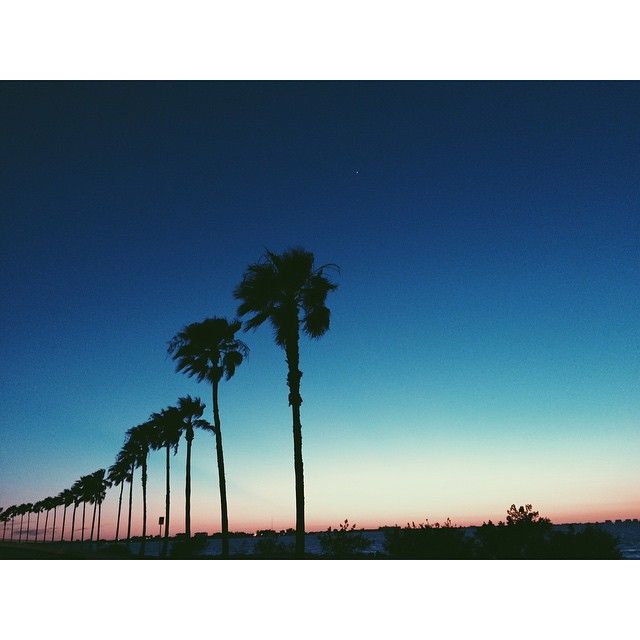 Sarasota, Florida
"One of my favorite places in the world is Sarasota. I lived there on and off for four years and fell in love with this gem on the west coast of Florida. It has the #1 beach in the nation and is blessed with sand that descended from quartz crystals. It's literally like touching fine flour! Also some seriously magical sunsets." — Chloe Seroussi, graphic design intern
Photo: via @eolhcs.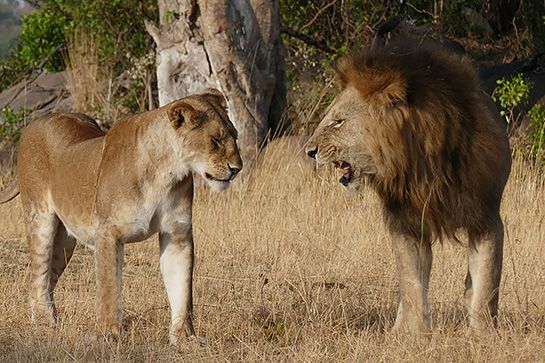 Tanzania, Africa
"If you want to take a trip that is completely transformative and unlike anything you've ever imagined, go to Tanzania. I spent two weeks there this fall, and from the wildlife of the Serengeti (where I took this pic) to the spice markets of Zanzibar, there's just nothing quite like it. If you can, spend a few nights at Chem Chem Safari Lodge on Lake Manyara. I can't explain why, but if you go, you'll understand." —Justine Goodman, living director
Photo: Via @justine_goodman.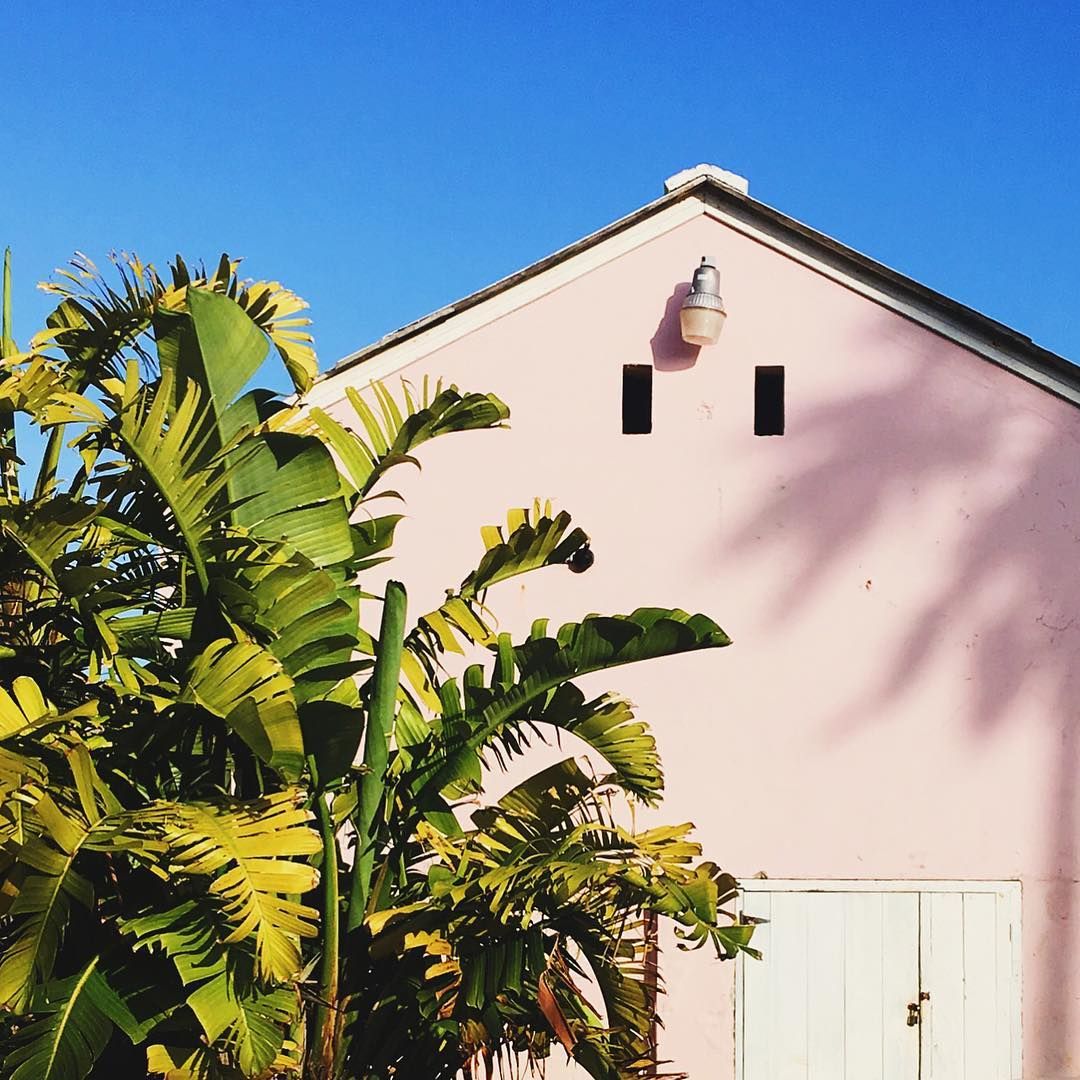 Bermuda
"The past two summers, I've headed to Bermuda. It's great for me because it's only an hour flight from New York and tickets are super cheap ($200)! After an hour in the sky, you're suddenly in a tropical Caribbean island paradise where all the buildings are painted pastel colors and the sand is pink. This past year we invited 20 of our friends to celebrate my boyfriend's 30th birthday on the island. We found a hidden cove on one of their famous pink beaches and swam with huge colorful tropical fish. Mid-May is their off-season, so we literally had the beach to ourselves." — Jessica Marak, art director
Photo: Via @jessmarak.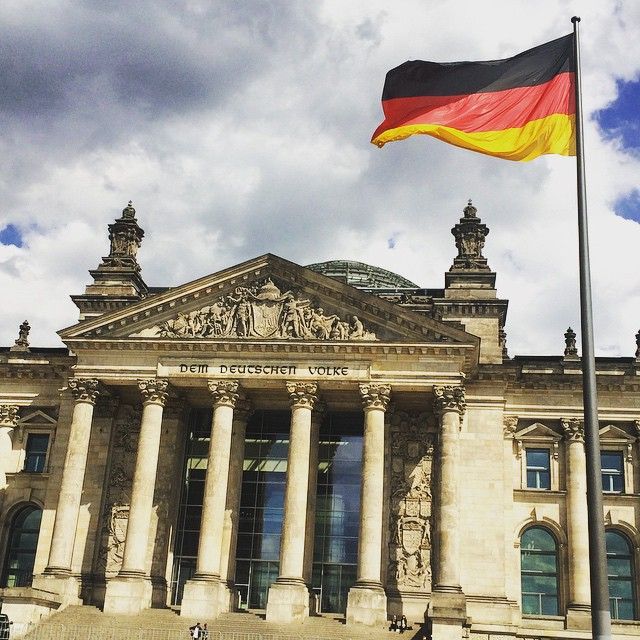 Berlin, Germany
"Berlin is a great place to visit, especially on a budget. The Airbnb options had bathrooms larger than my NYC apartment and lovely windows that showed off tree-lined streets. My favorite activity was biking throughout the city; the neighborhoods are strikingly different, and you can really see the history through the different architectural features. Plus, Berlin has fantastic public outdoor spaces — my favorite afternoon was wandering around little shops in Friedrichshain before lounging with locals in the park at Boxhagener Platz. Also, everyone says this, but it's true: Go dance at Berghain. It really is as fun as the hype." — Caroline Ammarell, assistant audience development editor
Photo: Via @cammarell.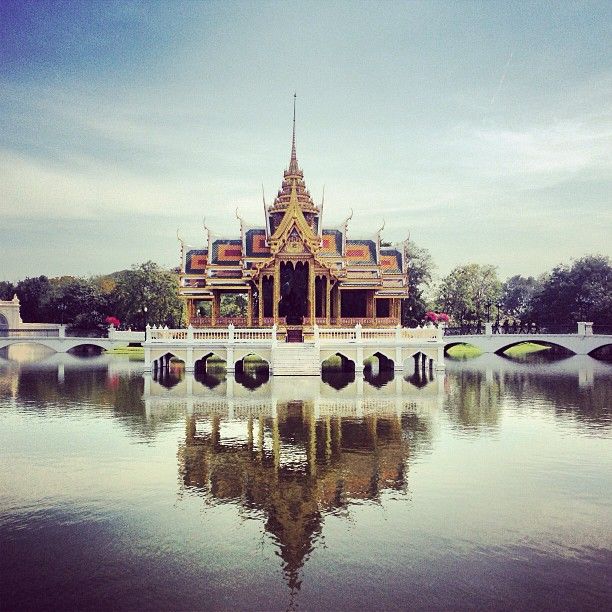 Grand Palace, Bangkok, Thailand
"Thailand is the trip of a lifetime — and I was lucky enough to take it with my family during the holidays. There were too many highlights to count, but this snap of perhaps my favorite place on earth is easily number one on my list. The Grand Palace, although a trafficked tourist destination, was serene and magically historical. Traipsing along the manicured paths and through the shining halls was like taking a trip back through previously inaccessible ages. And hey, I even saw a Komodo dragon walking across the lawn. Those things are prehistoric AF." — Elizabeth Buxton, editorial assistant, food
Photo: Via @lizbuttchin.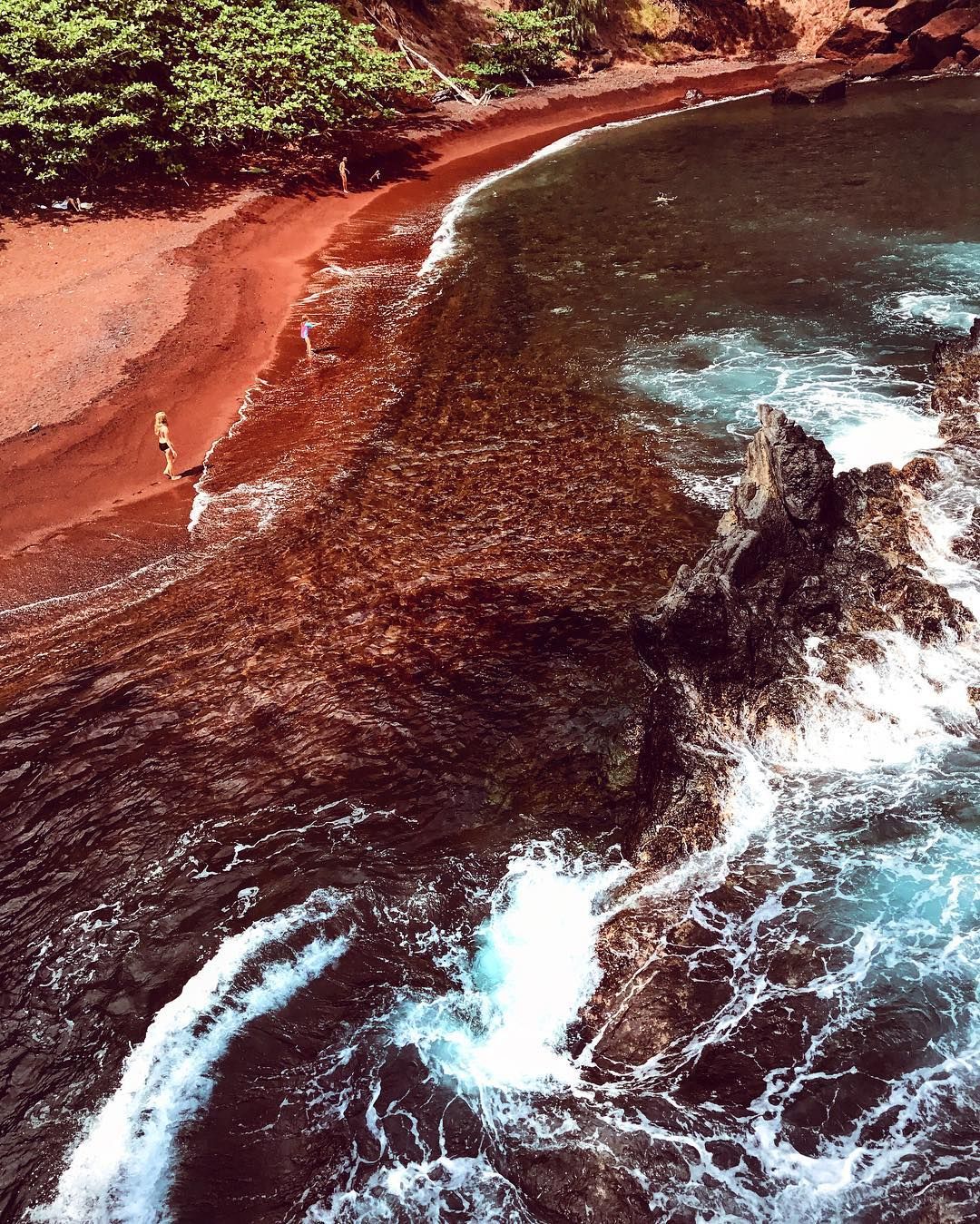 Red Sand Beach, Kaihalulu Bay, Hawaii
"This beach is like something created for a movie that requires the saturation to be turned all the way up. You have to hike to this cove a little ways, but it's so worth it. Once you turn the bend towards the beach, it honestly takes your breath away and you just need to stand there and take it all in. It's also a nude beach, so that's fun." — Amanda Johnson, audience development editor
Photo: via @mand_made.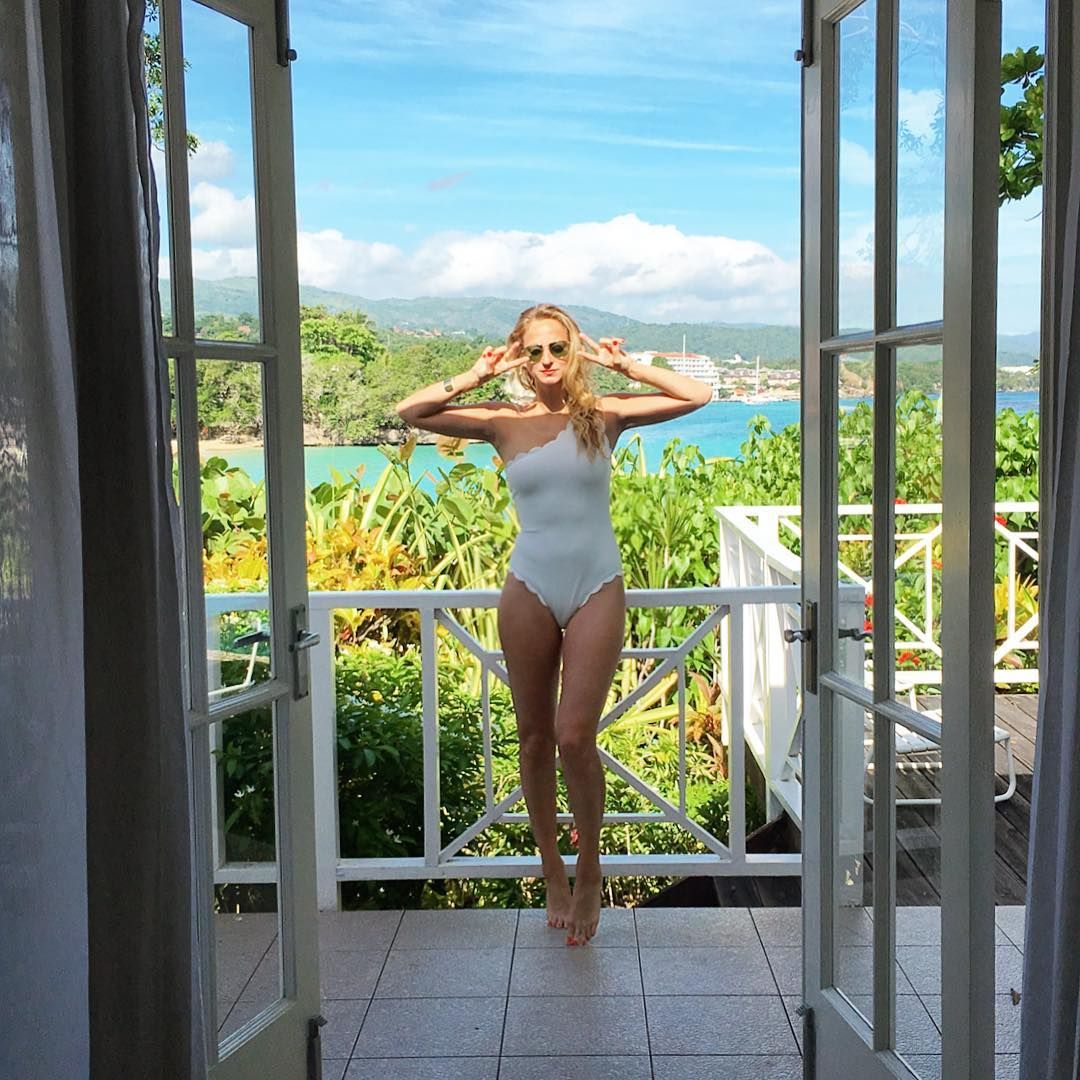 Jamaica Inn, Ocho Rios, Jamaica
"I travel a LOT for work and I love it. I love getting to tell various stories from across the globe and meeting fascinating people I feel privileged to profile. Still, there's no denying the absolute luxury of time, peace, and quiet. So despite my love for Rome, Tokyo, and even Patagonia, the destination I return to most often in my mind is the Jamaica Inn in Ocho Rios. It's so tranquil and secluded that it's kind of become synonymous with daydreaming in my mind." — Annie Georgia Greenberg, fashion editor at large
Photo: Via @theagg.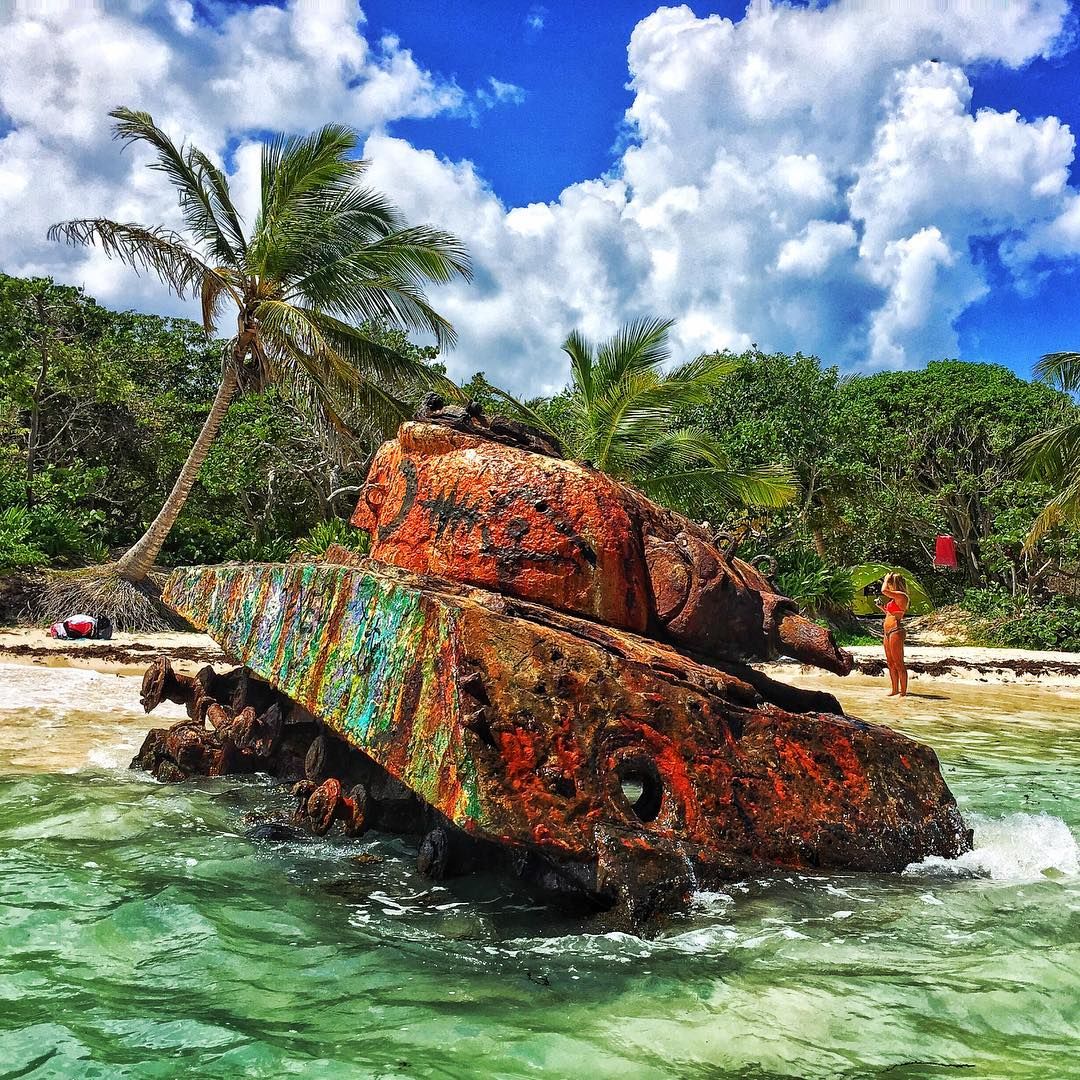 Flamenco Beach, Culebra, Puerto Rico
"On a recent vacation I discovered a surreal sight: rusting and gratified tanks on one of the top-ranked beaches in the world. For decades, this paradise was a training ground for the U.S. Navy . Peaceful protests by locals in the 1970's, lead to their withdrawal. The debris was cleared and its beauty restored, but the tanks proved too unwieldy to dispose of and are now part of the landscape. It stands as a testament to what the human spirit can accomplishment when working to preserve the beauty of the world around us." — Ron Douglas, video editor
Photo: Via @ron.douglas.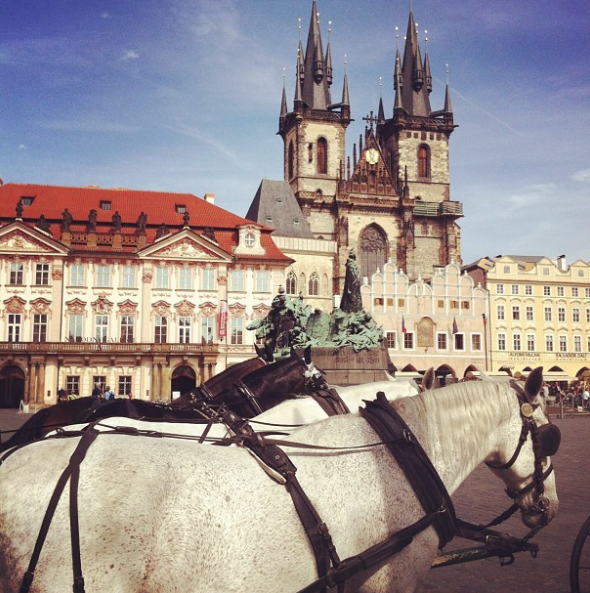 Prague, Czech Republic
"I spent a year in Prague teaching English and traveling. This may be my favorite Instagram post from there — it's right in the center of Old Town which is absolutely stunning. Walking around and exploring the city was my favorite thing to do. Around every corner is pure magic." — Andrea Martinez, account manager
Photo: Via @andreammartinez.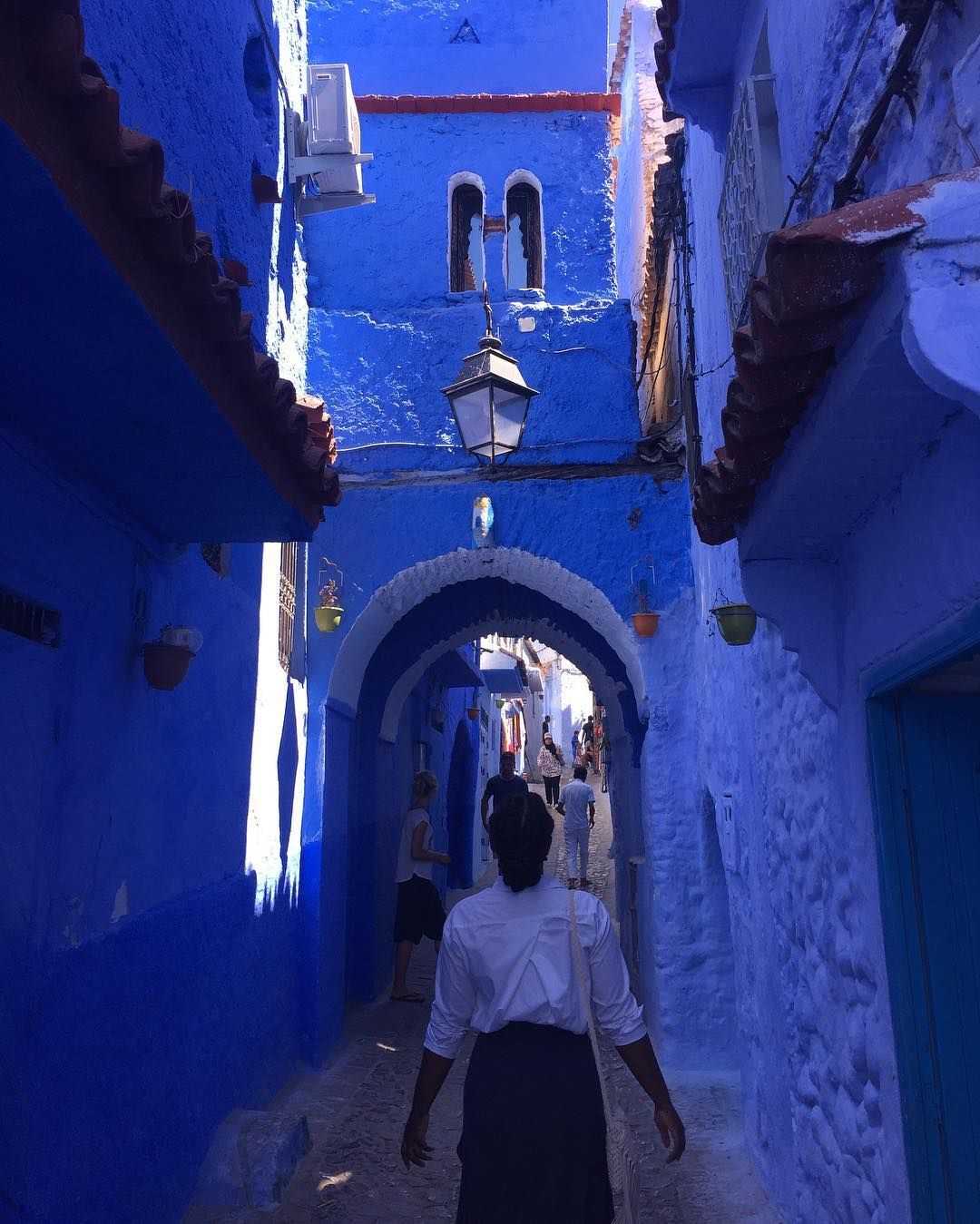 Chefchaouen, Morocco
"I love that this city is so secluded. I love that it is so blue. I love that I could just wander and explore and drink mint tea and be unbothered." — Candace Whye, insights manager
Photo: Via @canda_gram.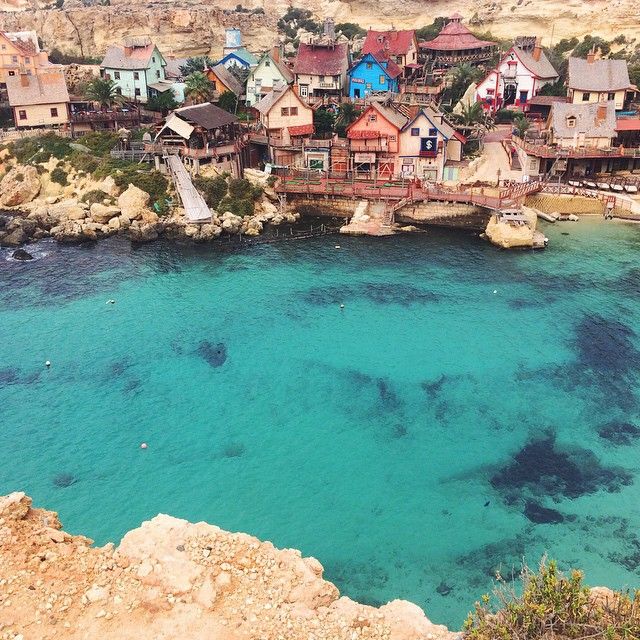 Malta
"I went to Malta a few years ago. It's a small country in the Mediterranean between Sicily and North Africa. I loved how I could drive a car from one point of the country to the opposite side in less than an hour. The weather was just right and it didn't hurt that we were able to see a site where some of Game of Thrones season one was shot." — Meg Gegler, public relations
Photo: via @gegmegler.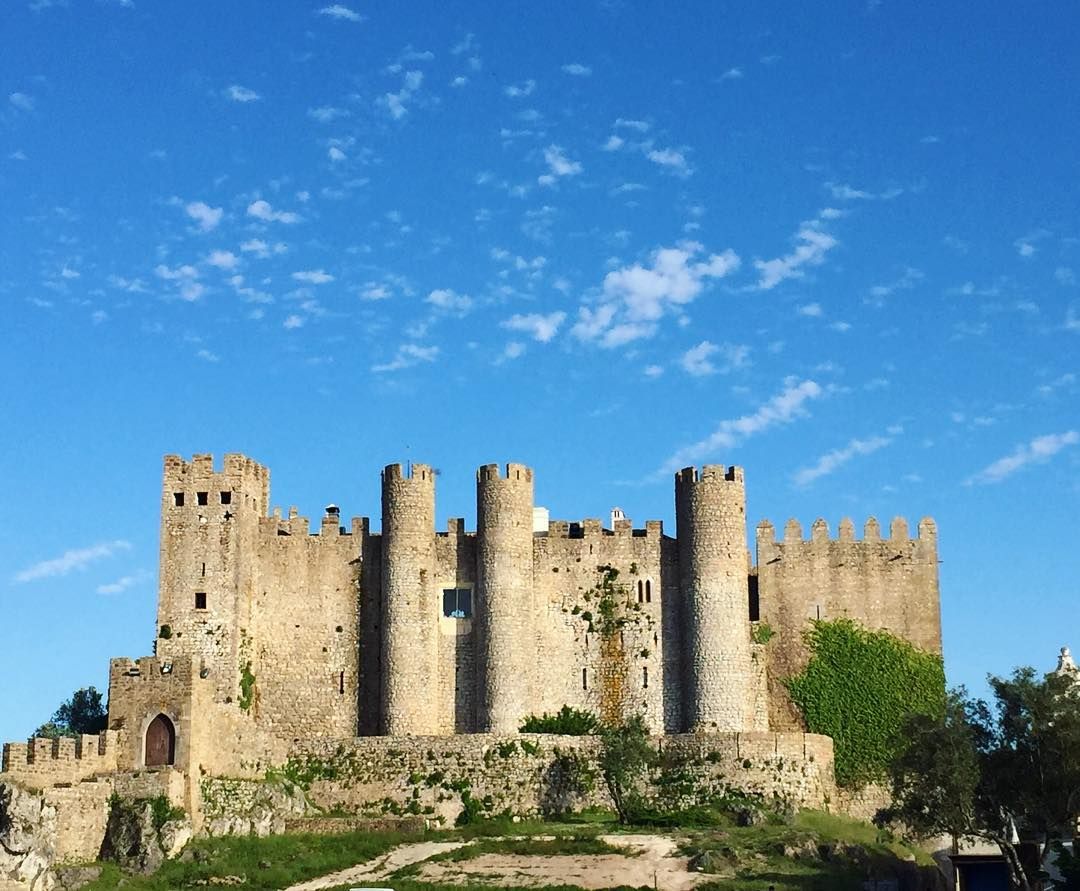 Obidos, Portugal
"I spent a day and a night in Obidos last May, and it was the most magical place I've ever been. Located about halfway between Lisbon and Porto, this ancient walled city is the site of not only a ton of history, but unparalleled natural beauty. Spend a few hours walking the walls, but be forewarned if you're afraid of heights; there are no safety rails or guards. This shot shows the castle (now a hotel where I spent the night) and a bit of the walls." — Ava Feuer, senior lifestyle editor, brand experiences
Photo: Via @avafeuer.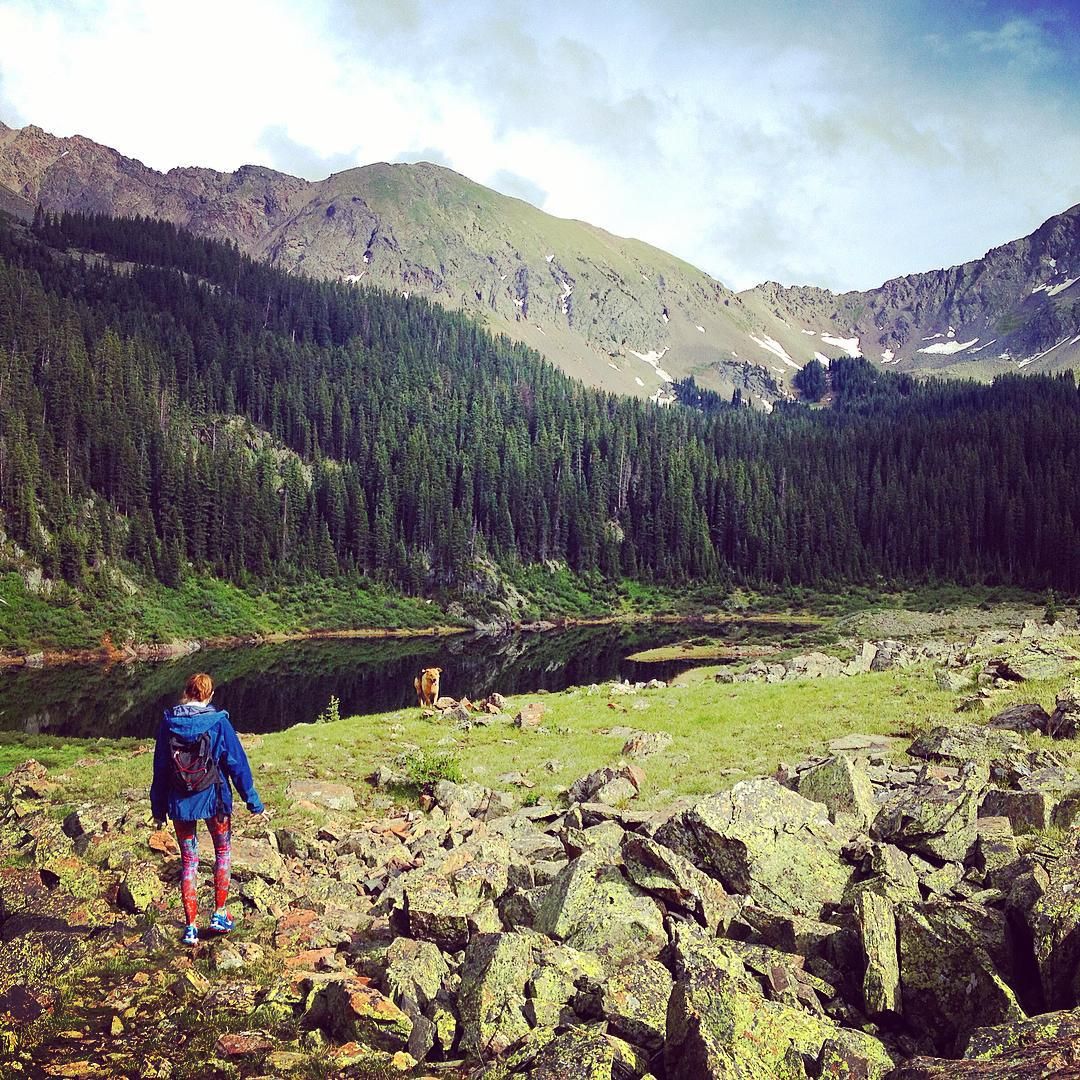 Taos, New Mexico
"I've been to 23 countries and feel lame picking a U.S. spot, but I have to say a visit to Taos, NM was what ultimately pushed me over the edge into finally moving out of NYC. Because, nature is a thing, and I had sort of forgotten? Plus I did this hike to Williams Lake in Taos County when I was four months pregnant — it's 11,000 feet. I figured if I could do that, I could probably brave moving out of Brooklyn." — Amelia Edelman, content editor
Photo: Via @apedelman.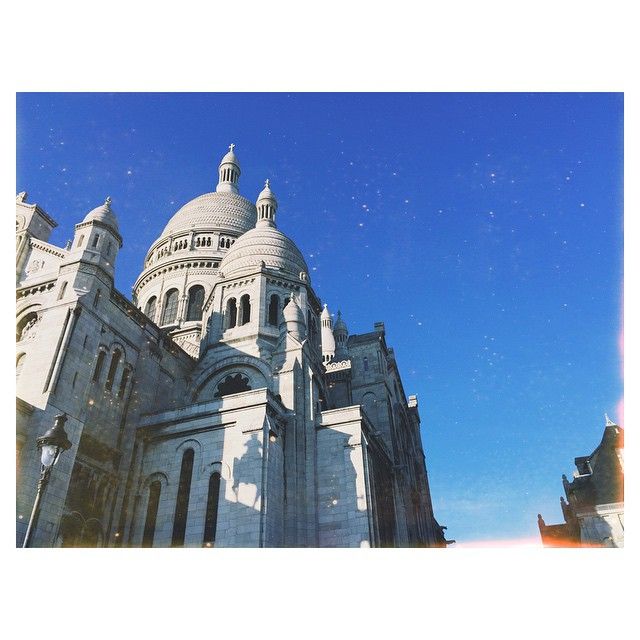 Montmartre, Paris, France
"I miss this city like you would miss a person, and while there are so many things I loved doing there, I think my favorite was going to Montmartre on a Saturday afternoon, sitting in front of the Sacre Couer, and then heading to Ma Cousine on the hill to eat some bolognese and spaghetti. There was something so relaxing about this neighborhood that made me irrevocably happy. The best part was seeing all the artists in the towns square selling their work and chatting with all the people visiting." — Samantha Sasso, editorial assistant, beauty
Photo: Via @samsasso.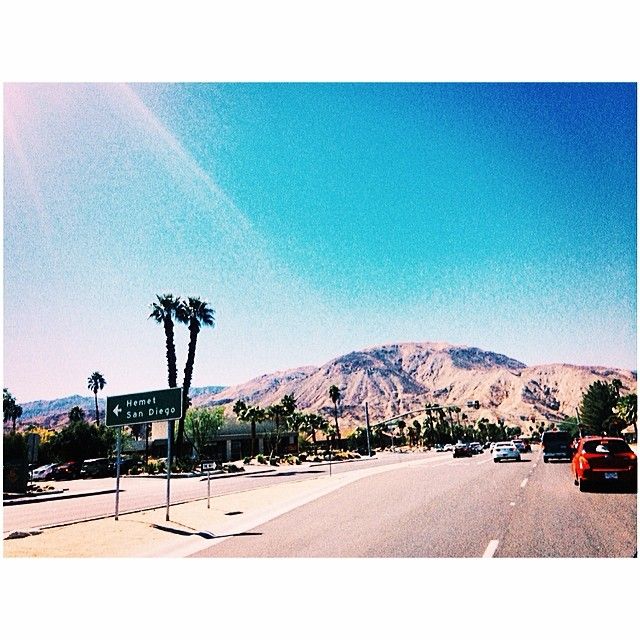 Palm Desert, California
"Palm Desert is my favorite place on the entire planet. I love hot weather, and the temperature is right in my wheelhouse (80 degrees!), when my family goes every year in March. We started going to watch the BNP Paribas tennis tournament, but we've turned it into a massive family-bonding experience, with everything from mountain biking and hiking to fancy, outdoor dining." — Michaela Rollings, marketing coordinator
Photo: Via @michaelarollings.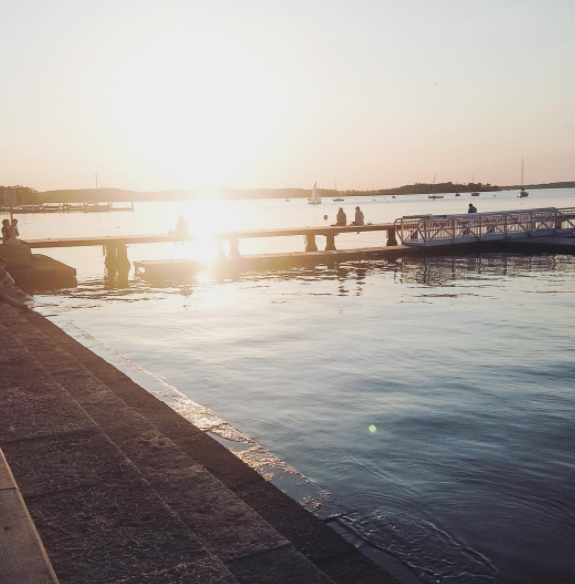 The University Of Wisconsin, Madison, Wisconsin
"I went to the University of Wisconsin in Madison, and the campus terrace on the water's edge will forever be one of my favorite spots. You can grab a pitcher of beer, a bag of fresh popcorn, and listen to some live music, all while watching the boats set sail on the lake. It might be a tiny place in a small city, but it's the most serene place I know." — Jen Anderson, assistant to the editorial director
Photo: Via @themacaronqueen.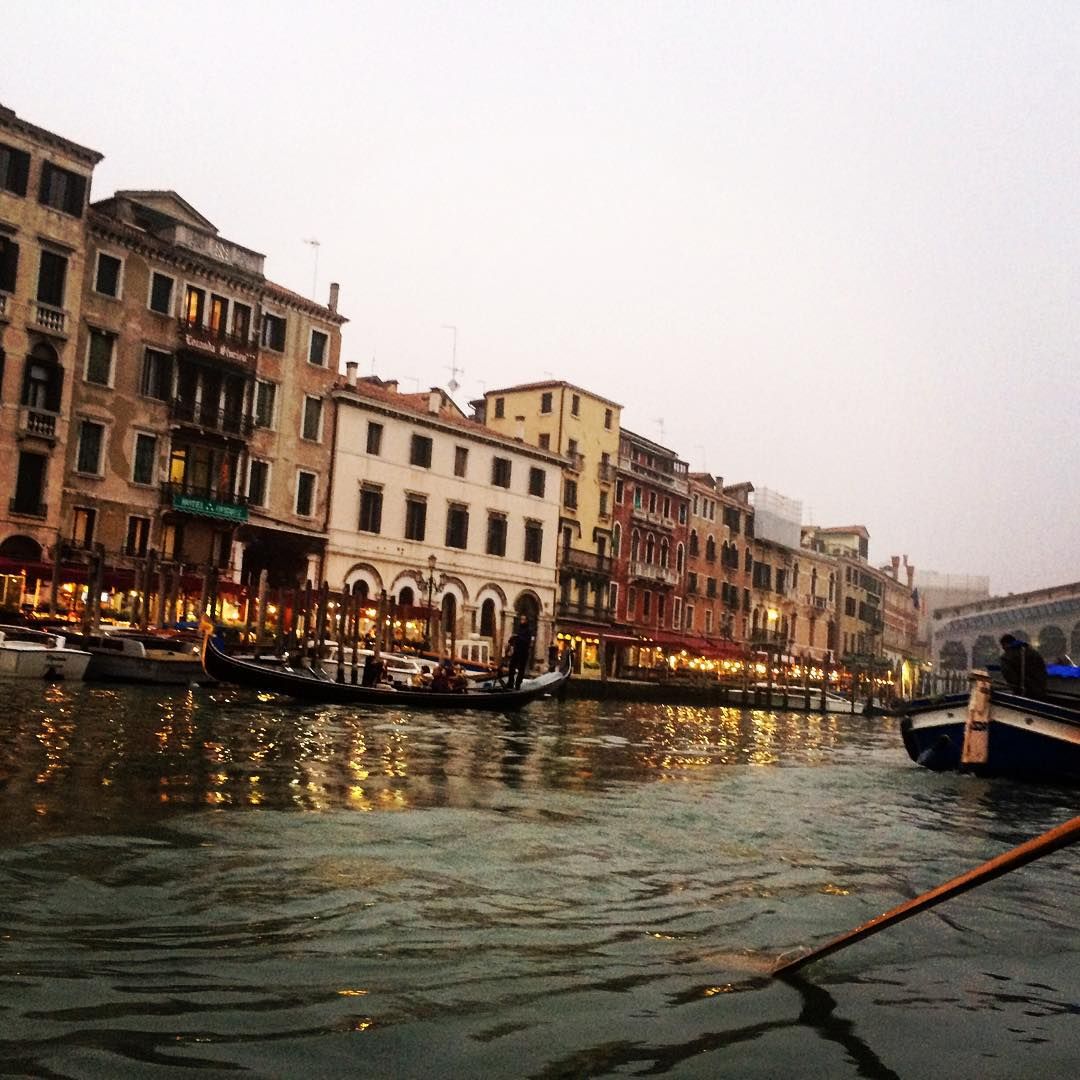 Venice, Italy
"I recently fell in love with Venice. There's truly no place like it. It's this creepy, mystical place that's straight out of a dream (or nightmare, if getting lost in the heavy fog isn't your thing). Right before I went, I'd just watched the horror film, Don't Look Now, which is set there, but luckily my lingering fears of getting murdered by an evil witch were mitigated by the beautiful scenery. This shot was taken just a stone's throw away from the church where George and Amal Clooney were married." — Erica Witte, fashion editorial intern
Photo: Via @Ericaiswitte.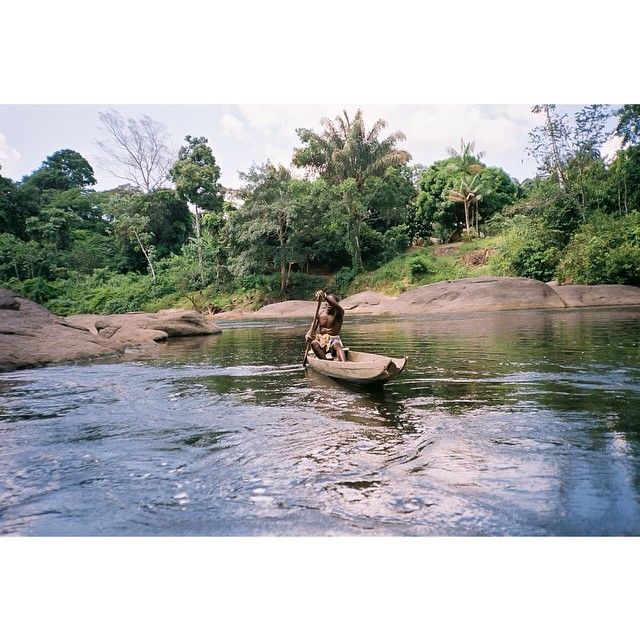 Suriname
"It's the country my father is from, and I visited in 2014 to connect to my roots. Suriname is 90% rainforest with a population of 550,000 people. I was sent into the Amazon to document the Saramaccan maroon villages along the Gran Rio. The jungle is the most beautiful piece of this country, outside of the unique cultures and people there." — Nicole Van Straatum, photo producer
Photo: Via @nv_nvs.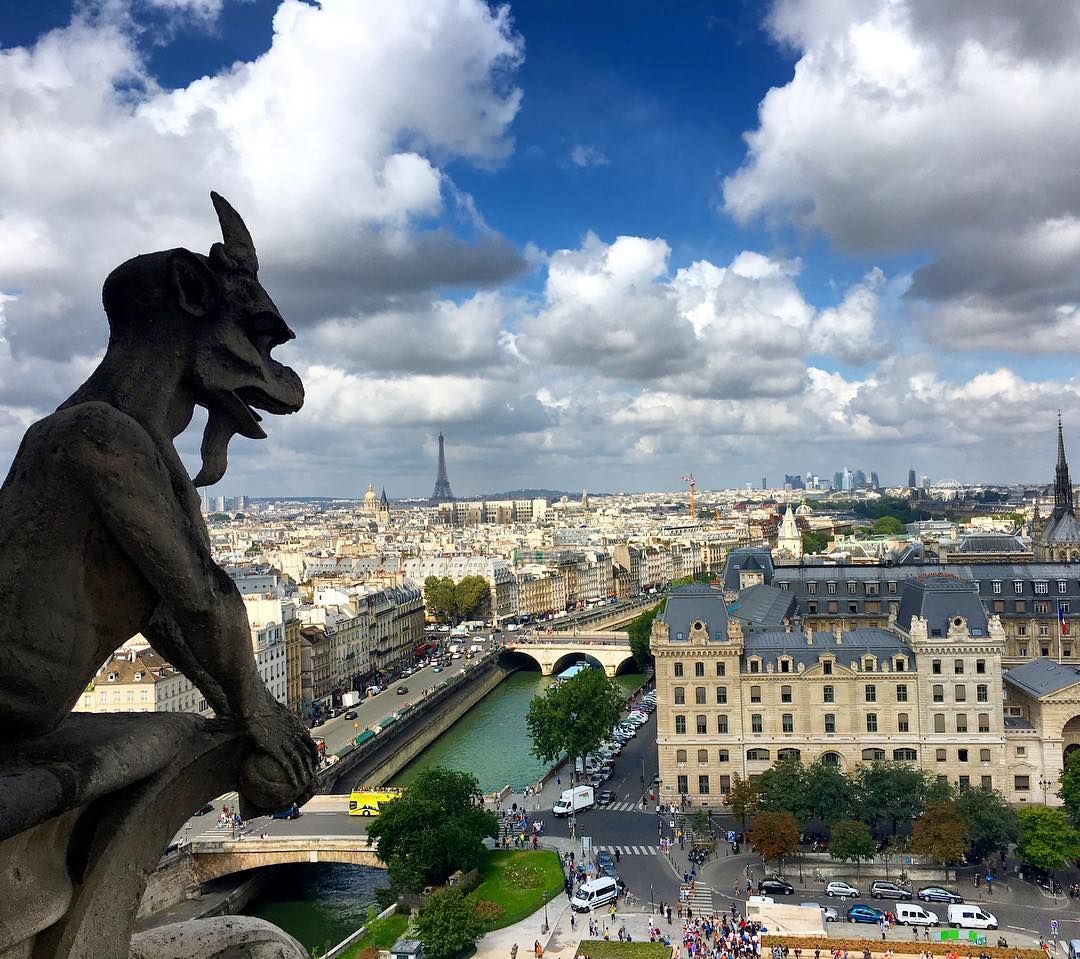 Notre Dame, Paris, France
"During a trip to France I kept going back to Île de la Cité because I couldn't get enough of Notre Dame. The best part was making the trek up to the towers and basically living out my Hunchback Of Notre Dame dreams by touching the gargoyles! You can see the whole city from up there and I'd recommend it to anyone planning a trip to Paris." — Maia Efrem, associate entertainment editor
Photo: Via @maiaefrem.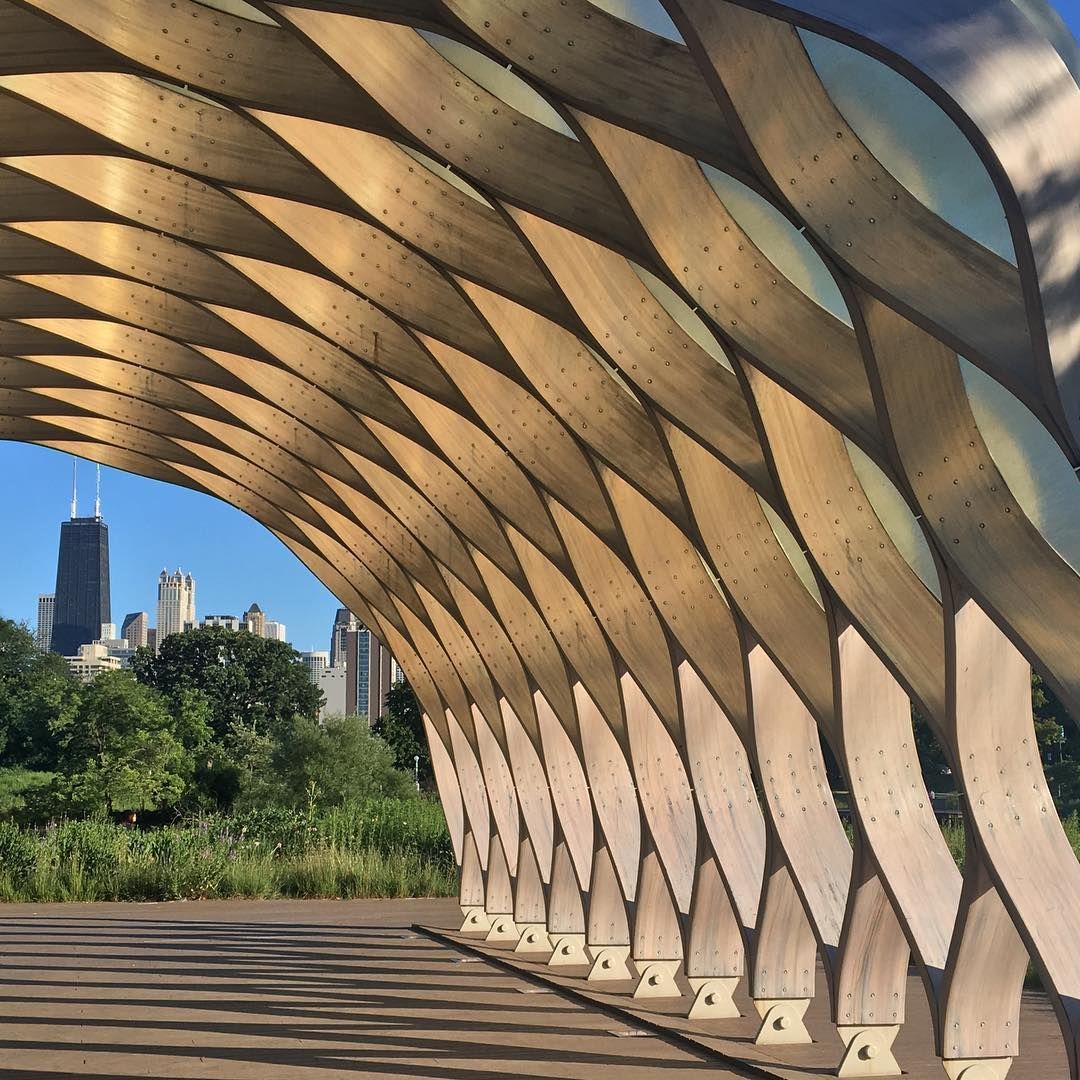 Chicago, Illinois
"I went to school near Chicago so I'm biased, but I try to make it back there every two years or so. The food is delicious and affordable, and the architecture is beautiful. The perfect day would be: Lunch at Kuma's Corner, walking around downtown to take in the sights, a beer at Maria's Packaged Goods, and dinner at EL Ideas, this incredible restaurant with an open kitchen and really innovative, seasonal food." — Jessica Chou, editor, digital innovation
Photo: Via @jesskchou.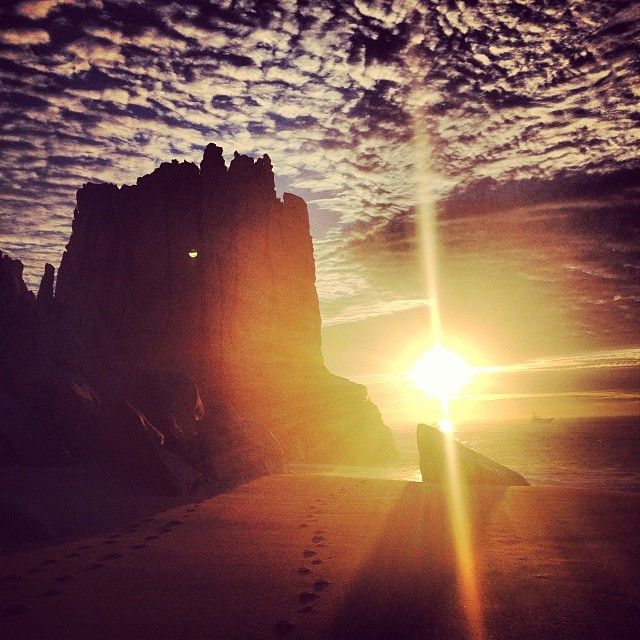 The Resort At Pedregal, Cabo San Lucas, Mexico
"Cabo has an 'Orange County kids on spring break' reputation, but I've never had a more peaceful, soul-nourishing experience than the one I had at this beautiful Cabo resort. A gorgeous spa, beautiful beaches and pools, and thanks to jet lag, I was able to get up so early each morning that I took a stunning sunrise run on the sand every day." — Anna Maltby, deputy editor, health & wellness
Photo: Via @a_malt.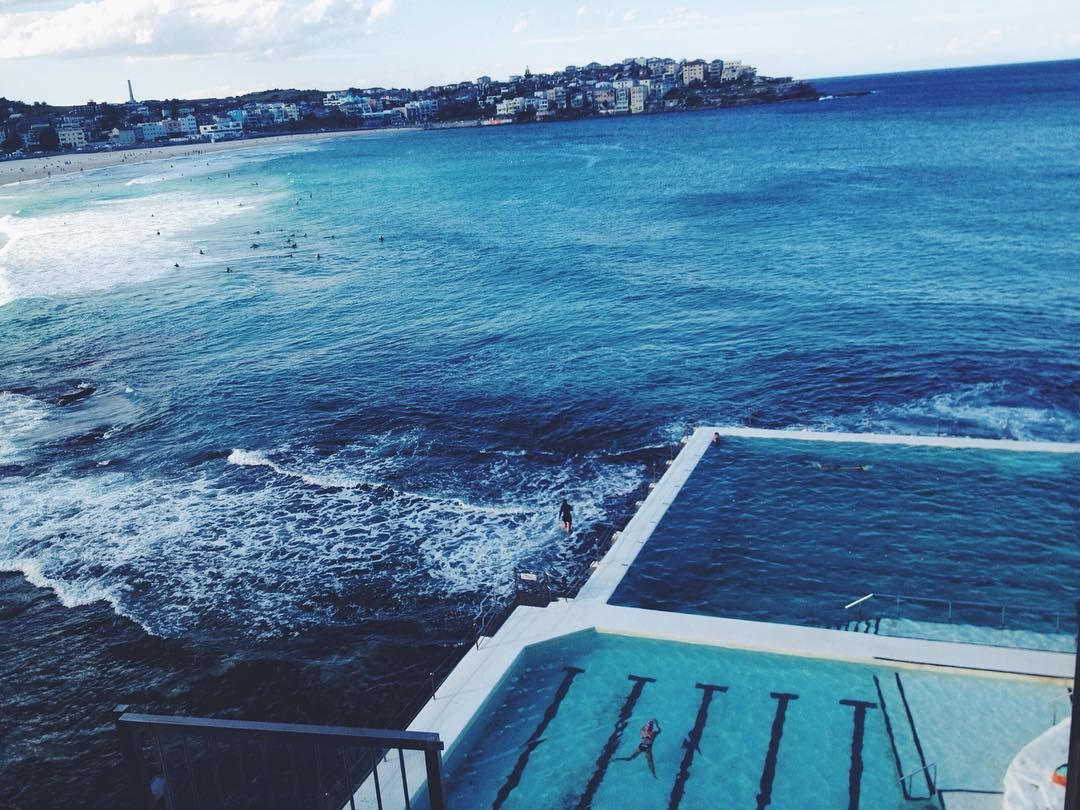 Sydney, Australia
"I just got back from spending seven months in Sydney as part of a study abroad program. I think what makes the city so special is the how close the incredible beaches are to the center of the city. I'm not much of an outdoors person in general but in Sydney, you can't not be." — Sabrina Santiago, intern, style department
Photo: Via _sabrinasantiago.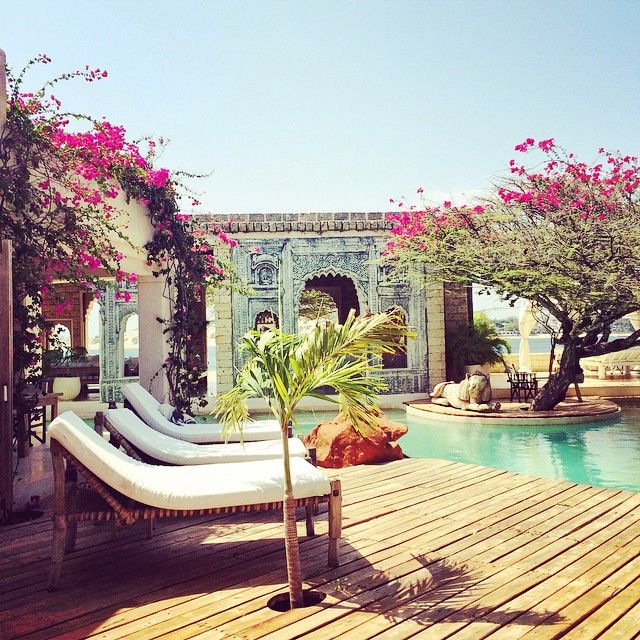 Lamu Island, Kenya
"It's this mystical, remote tropical island off the coast of Kenya, and one of the original and oldest Swahili port towns in East Africa. There are no cars on the island, only donkeys and long tail boats to get around. It's also filled with beautiful white villas where the glamorous European jet-set vacation. My must hit spots are Peponi Hotel, Majalis Hotel, and Manda Island for snorkeling." — Katy Koob, vice president, west coast sales & brand partnerships
Photo: Via @KatyKoob.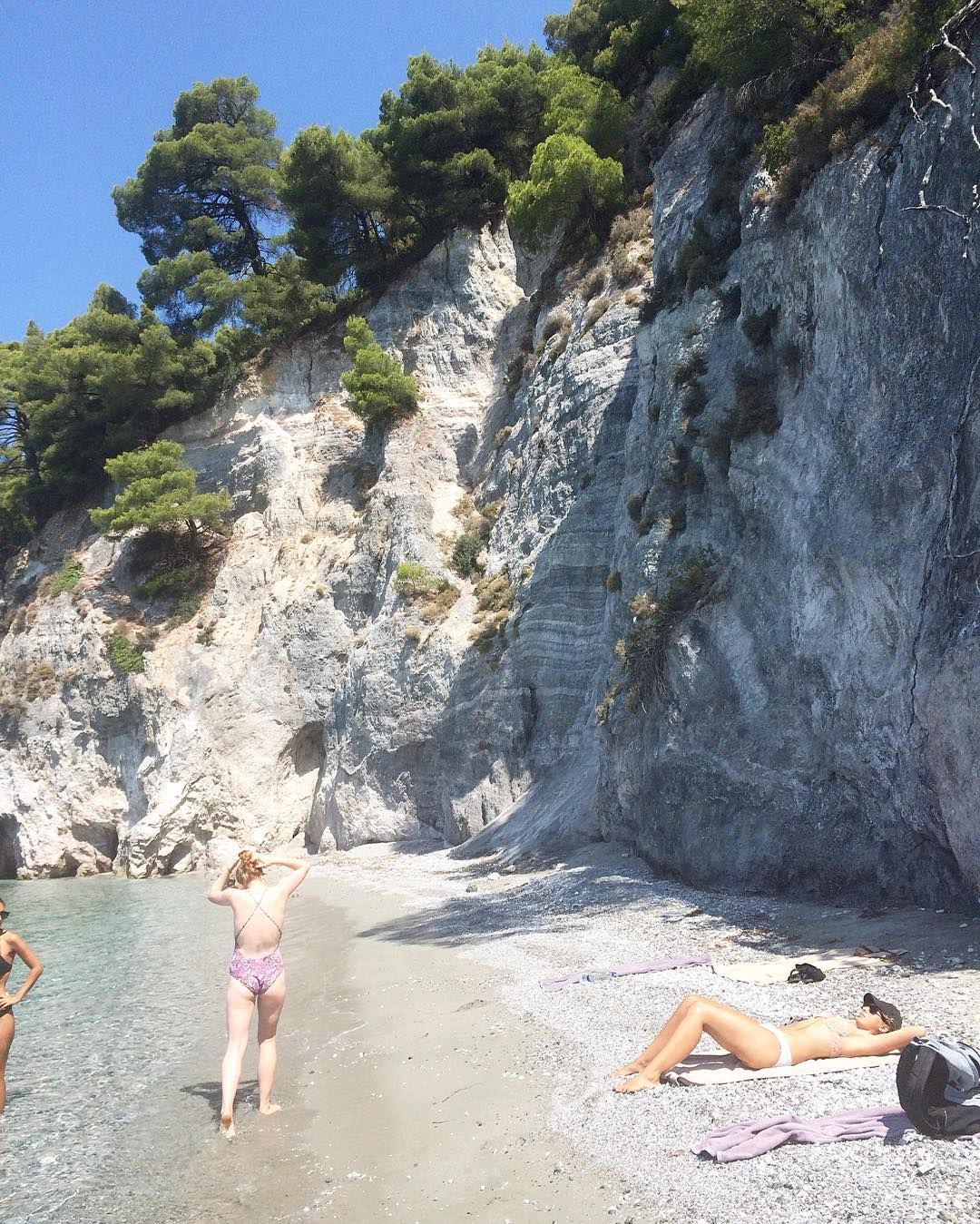 Skopelos, Greece
"It is a magical island. It is also happens to be where Mama Mia was filmed! I love it because the island is a small community so everyone knows e veryone else, and the beaches are incredible. (Also because Meryl Streep has walked through the narrow cobbled streets — just like me.)" — Chace Beech, production intern
Photo: Via @chacebeech.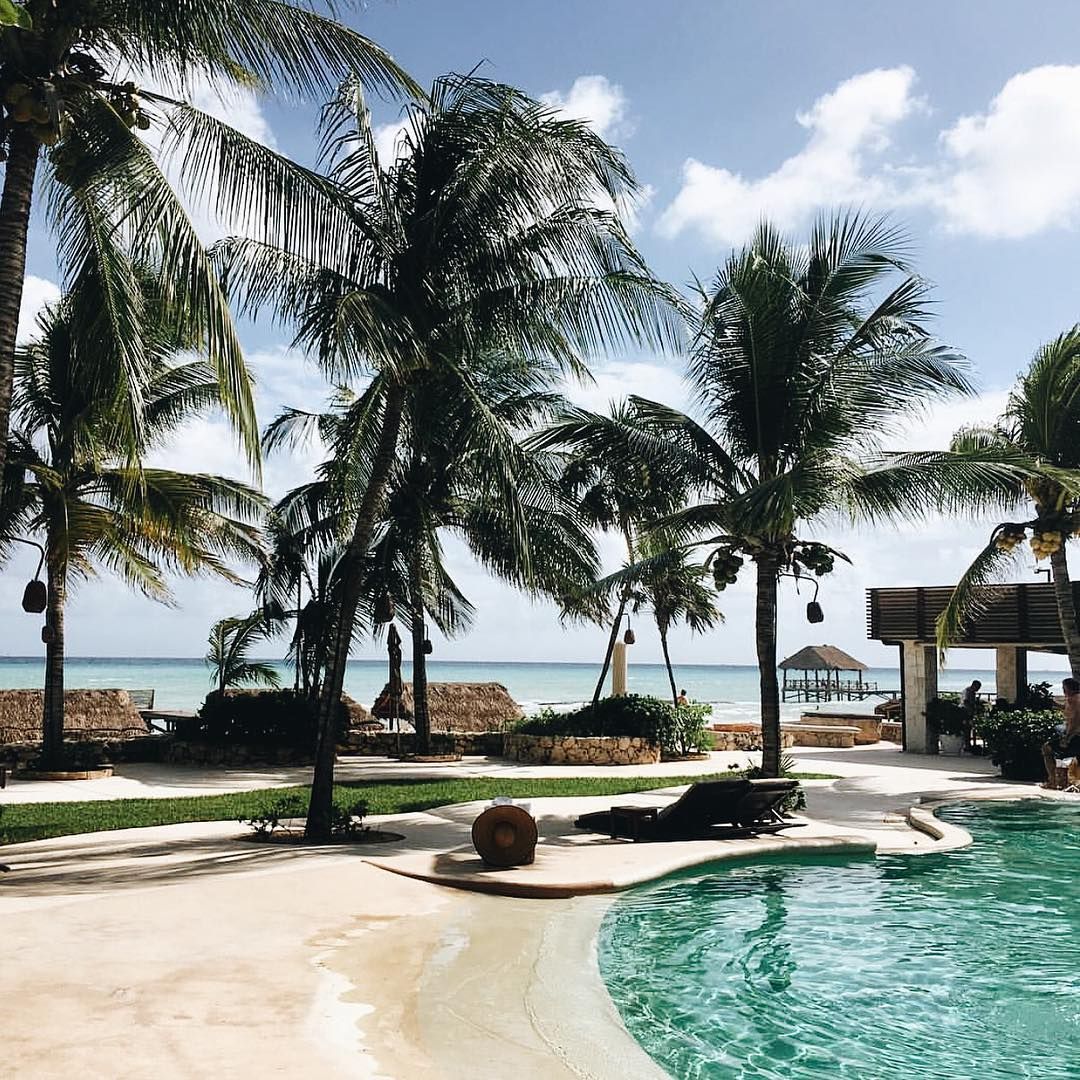 Viceroy Riviera Maya, Quintanaroo, Mexico
I recently returned from a trip to the Viceroy Riviera Maya and it quickly jumped to the top of my list of favorite places. It's as close to paradise as you can get. Whether you're just relaxing by the beach or pool, partaking in a traditional Temazcal sweating ritual, or adventuring to a nearby Cenote, it's sure to be a memorable trip." — Alyssa Coscarelli, fashion market writer
Photo: Via @alyssainthecity.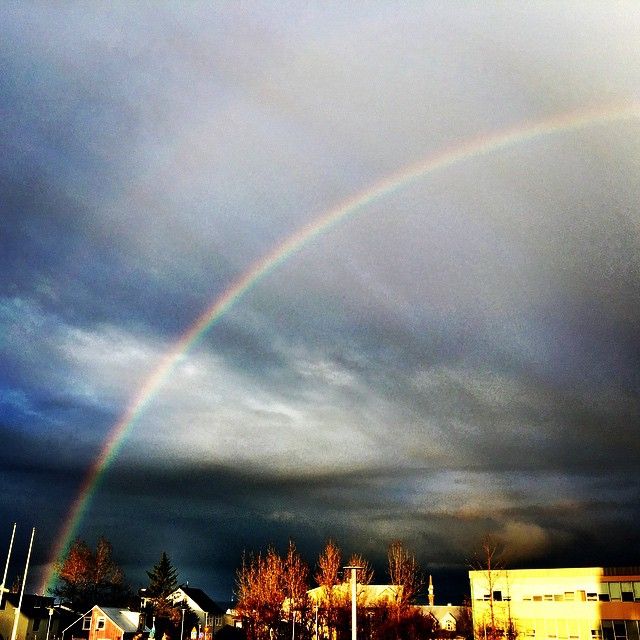 Iceland
"Visiting there is a little bit like walking on the surface of the moon (not that I've ever done that): It's completely foreign in its natural beauty and astonishing in how untouched and majestic everything is— from the geysers to the waterfalls to the purebred, pony-like horses roaming the countryside, and of course the northern lights. Oh, and we had one of my top five meals of all time at Dill in Reykjavik." — Neha Gandhi, SVP, content strategy & innovation
Photo: via @nehaintown.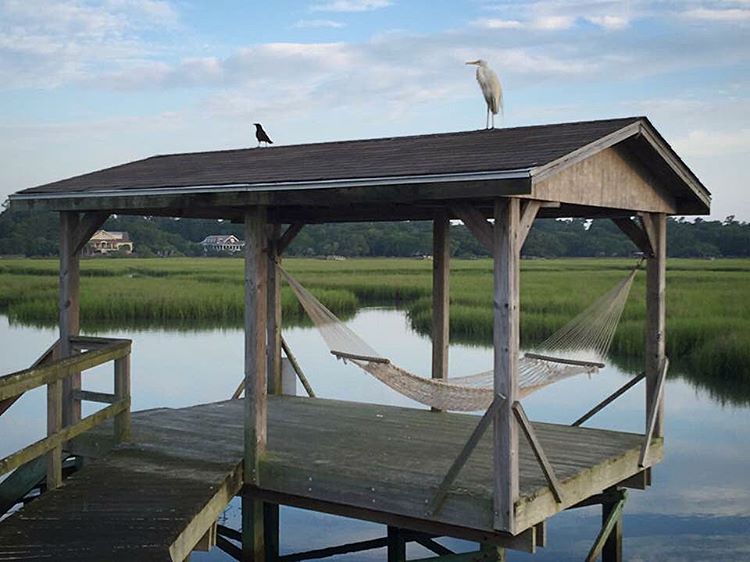 Pawleys Island, South Carolina
"My family has been going to Pawleys long before my dad was even born; my grandfather first visited when he was five. It's sometimes a pain to have that one immovable week in my calendar, but it's also my favorite week of the year. There have been as many as 37 Brights there at any one time, and while the day-to-day is fairly mundane (wake up, hit the beach, eat lunch, reapply sunscreen, return to beach), the fact that I share it with so many people I love makes it truly special." — Marshall Bright, editorial assistant, living
Photo: Via @lorditsmarshall.
Click HERE to read more..

You can publish this article on your website as long as you provide a link back to this page.