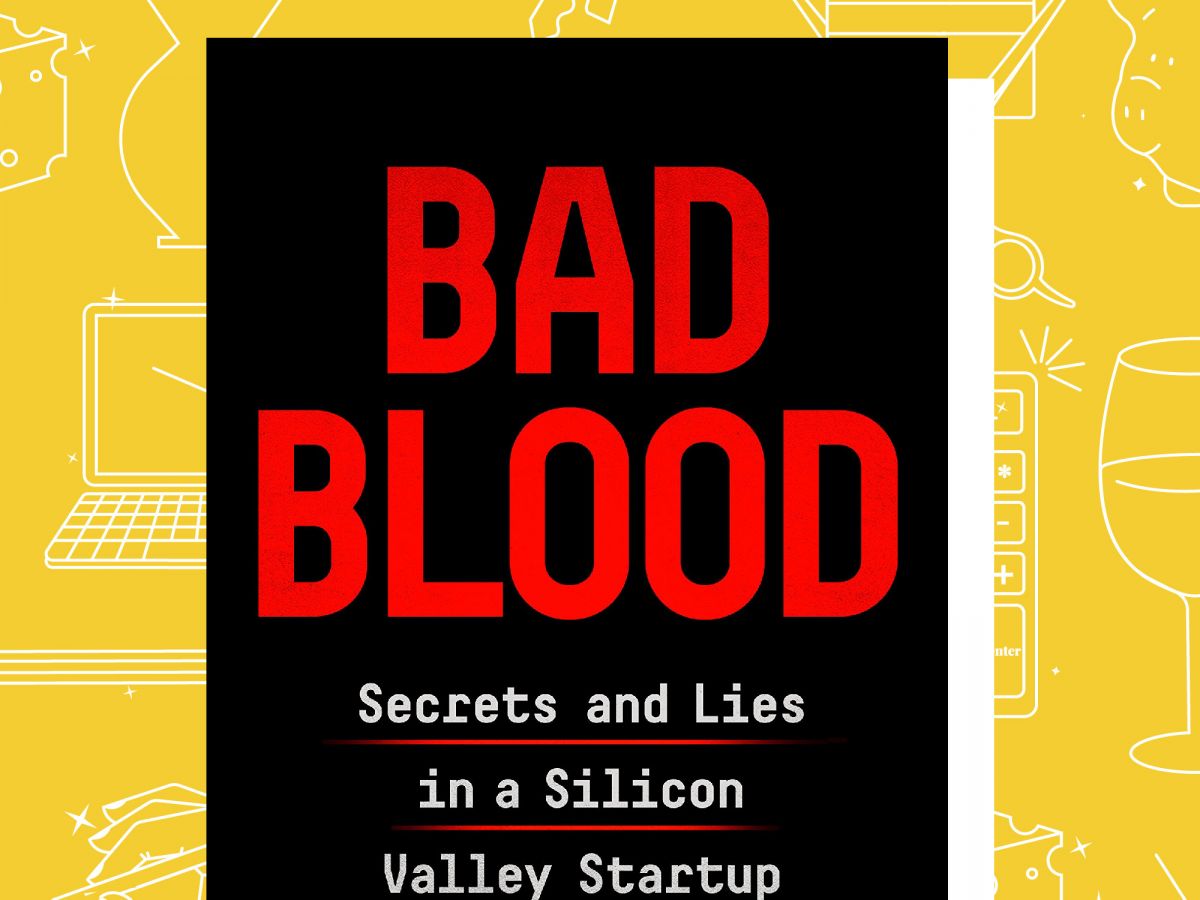 Welcome toMoney Diaries , where we're tackling what might be the last taboo facing modern working women: money. We're asking millennials how they spend their hard-earned money during a seven-day period — and we're tracking every last dollar.
Want to continue the conversation? Join our Money Diaries Facebook Group to discuss finances, share spending habits and saving advice, ask money- and career-related questions, and get access to exclusive content. It's a judgment-free zone.
Today: a senior marketing analyst working in advertising who makes $83,000 per year and spends some of her money this week on a new book, Bad Blood.
Occupation: Senior Marketing Analyst
Industry: Advertising
Age: 23
Location: New York City
Salary: $83,000 + 20% annual bonus = $99,600
Paycheck Amount (Semi-Monthly): $2,268
Monthly Expenses
Rent: $1,000 for my share (I live with three other roommates.)
Student Loan Payment: $465
Utilities: ~$150-200
Health Insurance: $174
Dental Insurance: $0 (I'm on my parents' plan. Thanks, Obama!)
Vision Insurance: $0 (I'm on my parents' plan. Thanks, Obama squared!)
FSA: $142
Netflix: $0 (My parents took over the payment while I lived abroad since I couldn't use it and never asked me to take it back.)
MoviePass: $9.95
Spotify & Hulu: $10.99 (I'd previously been paying these as separates, but a recent Money Diary led me to research the combination package!)
Gym: $10
ClassPass: $15 for one class per month
Education Savings: $200 for my siblings' undergrad
Personal Savings: $300-500 (active/passive savings and investments)
Additional Taxes: $145 to pay the difference in NYC state and city taxes, since I technically live here, but work out of state
Miscellaneous: $250 (I'm reimbursing my parents for helping me pay off my credit card debt.)
Day One
7:30 a.m. — Wake up. The BF slept over and I'm feeling myself, so I try to initiate some morning lovin'. No dice! I love when he stays over, but I have an early start today, so I dress, kiss him goodbye, and head out the door with some fruit in hand for the road.
8 a.m. — I stop by a Staples that's slightly out of the way to print some documents to bring to the doctor. I hate having to do this, but I don't own a printer and don't like the awkwardness of printing personal documents at work. $2.17
8:30 a.m. — I stop by McDonald's to pick up a hash brown on my way into the doctor's office and to use the restroom. $1.51
9:35 a.m. — Leave the doctor's and head to the office. I reload my transit card for the next two days, using a debit card already earmarked for transit with pre-tax monies. $10
10 a.m. — I finally arrive at work and hunker down for the day. I'm still fairly new, so I'm excited to be here, even though I know today is going to be a slow day.
12:30 p.m. — The president of the company invites me to lunch. I get a burger and sweet potato fries from a new spot and make the grave mistake of paying for my own meal before realizing that she fully intended to pay. *Facepalm*. She's a super knowledgeable Asian-American woman at the top of her game in a field with more homogeneity than the sales floor at a Vineyard Vines, so I hang onto every word she says. $11.71
6 p.m. — I leave work and head home. I have to stop at the Apple Store because my headphones have spontaneously decided to kick the bucket and I refuse to do just about anything without music. $31.57
7:30 p.m. — I make a pitstop at the Caribbean food place right near my apartment to pick up a quick bite because I'm feeling drained and am not in love with anything in my fridge right now. I can tell this is going to be an expensive week. $6.50
Daily Total: $63.46
Day Two
11 a.m. — At work and feeling very peckish. I go to the deli next door and contemplate buying a Rice Krispies treat, but settle for some cranberry and nut trail mix instead. $5.59
5 p.m. — On the way home from work, I pick up a small bag of candy. This (along with fried chicken) is my biggest vice. Sour gummy worms are just so delicious! $2.78
11 p.m. — I spend several hours browsing online for skincare products. I'm trying to be get into a more thorough regimen, but have had some difficulty getting started. I take a quiz on Renee Rouleau's website, which tells me my exact skin type (oily, occasional acne, anti-aging —accurate!), and deeply consider buying the suggested products.
12 a.m. — Instead of buying them, I resolve to buy the key suggested ingredients in slightly cheaper products as a test. I browse around for a while and ultimately purchase some retinol, Vitamin C moisturizer, and double cleansing K-beauty products on Amazon Smile (where a portion of the proceeds go to the charity of your choosing!). $36.93
Daily Total: $45.30
Day Three
7 a.m. — I wake up and make a smoothie for breakfast to take to work. Mangoes, peaches, orange juice, and a little cayenne pepper. Something that'll wake me right up.
9:30 a.m. — I take my time this morning getting ready, so I'm a little later than I want to be. Work is starting to pick up: I'm still getting familiar with the clients I work on, so I plug in and spend the next few hours with my head down.
12:30 p.m. — I break for lunch and head to the deli next door to get an eggplant parm sandwich, only to learn that they're out of eggplant. Cruel! I settle for an albacore tuna wrap instead. I love cooking and usually try to bring lunch four out of five days of the work week, but I neglected my grocery shopping this week and am paying the (exorbitant) price. $11.13
5 p.m. — I leave the office and make my way back to the city. I have some more skincare rounds to make, so I queue up my route on Google Maps.
5:45 p.m. — I stop and pick up a gentle apple face wash and several masks from a K-beauty store. I'm going to try some acids for the first time, so I want something simple and moisturizing to complement the chemicals. $16.55
6 p.m. — I add another unlimited seven days to my MetroCard. $32
6:30 p.m. — I make my way to Deciem, where I pick up a lactic acid solution. I'm excited to try some new products in my routine, but definitely don't want to spend an arm and a leg for something that might not work. My friend is gifting me her salicylic acid, so I'm covered on all the key products I was looking for. $7.08
7 p.m. — Final stop of the night. I pick up some sunscreen from the pharmacy to protect my skin while using these photosensitive products. I've never worn sunscreen on a regular basis before, but I'm planning on replacing it with my moisturizer during the day. $19.99
8 p.m. — Finally home. I try my new products and settle in for the night. Friday's are my night in, as I'm usually exhausted from the work week. I do some reading for the next few hours and take it easy.
Daily Total: $86.75
Day Four
8 a.m. — I wake up and get ready for the day. Some friends are running a race; I'm going to support them, but I'm mostly looking forward to brunch after! I take my time with my morning routine and make sure to rub in the sunscreen all the way. No white cast, please.
12:45 p.m. — We have brunch at a lovely Mexican restaurant, and the drinks are a-flowing! The vibe is so great and I don't want it to end. We talk about books and television and a multitude of other topics just enjoying each other's company. The bill comes and we all split evenly. We get a discount due to poor service, so it's all cheaper than expected! $25
2:45 p.m. — Some of us decide to take the long walk back home. I have afternoon plans with a friend, so I peel off to go decompress and meet up with her.
4 p.m. — I bike over to my friend's apartment and we decide to go get mani/pedis. There's a cheap salon nearby and I get the most basic and inexpensive option available, so I feel good about it. $31
5 p.m. — After our beauty sesh, we decide to walk around, and I stop for a donut and water. I love hanging out with her because we get into the deep stuff in our lives very easily and speak openly about everything. She helped me through the nitty gritty of my very first relationship last year, so I feel particularly close with her. I always feel lucky and grateful when my friends want to hang out, as I have been finding myself spending an increasing amount of time feeling friendless and lonely lately. $3
7 p.m. — I leave my friend and bike home. As an introvert, lots of social activity always leaves me feeling very exhausted, so I'm excited to spend time vegging out now. I mentally decide to finding a therapist. I know it will help me to work through some of my issues, but the process of finding one is so daunting that I always give up halfway.
Daily Total: $59
Day Five
10 a.m. — I'm up! I'm feeling productive today, so I make sure to put grocery shopping highest on my list of priorities. I select a recipe from my cookbook that I want to try this week (my aim is to try a new one every week), make a grocery list, and head out the door.
11 a.m. — I get to Whole Foods and it isn't too packed, but I can see the line is starting to pick up. I purchase raspberry cookies, frozen vegetables, orange juice, tilapia, chicken thighs, rosemary, frozen lasagna, tomatoes, lots of yogurt, turmeric, oregano, berries, oranges, garlic, lemons, apples, brown rice, granola, and bananas, and rejoice that my total is slightly under my weekly budget! I have a rule that whatever the difference is between my spending and my budget, I apply it to a savings goal. Right now I'm working towards a motorcycle. Every little bit counts! $74.42
12:30 p.m. — Since I couldn't find them at the supermarket, I pick up mozzarella and cereal from a local shop on the way home. $9.48
1:30 p.m. — With the rest of my afternoon ahead of me, I decide to go get a laser facial! I make an appointment and head over to TriBeCa.
3 p.m. — Facial done, and I pay for it with a coupon I received over a year ago. I text the BF and we decide to go see a movie later, which I am very jazzed about.
4 p.m. — I spend time at home meal prepping for the rest of the week before the movie. I make a one pot chicken and rice meal in my Dutch oven and oven roast the tilapia. I snack on cookies while I work over the stove.
7:30 p.m. — We meet up a bit before the show and decide to get hot chocolate. I put on my big girl skirt tonight and finally address some of the problems I've been having with him, which I am very proud of myself for doing. I love him and love having him around, but I realize I need to be a little less easygoing. He apologizes and says he'll strive to do better, which I believe. $3.27
11:30 p.m. — Free movie (thanks MoviePass!) is over, and we head home. I see that my Amazon products have arrived, and I'm very excited to try them! Double cleansing will be the only way I wash my face from now on.
1 a.m. — My friend calls me up and we decide to finally drop the guap on some Angels in America tickets. I buy two and she buys two, so it's an even split and no Venmo-ing needed! $221.70
Daily Total: $308.87
Day Six
7:30 a.m. — I'm up and at 'em this morning and have a bowl of cereal while getting ready. I swallow the pill and check my credit card balance, because I know I've over-indexed on spending. While dating my awful ex, I got into the nasty habit of not looking at my balance, and found myself in a less than manageable financial situation as a result. I know I still have a ton of work to do to set myself straight, but the first step is being realistic about my debt.
8:45 a.m. — I refill my transit card on the way in to cover the next few days when I know I'll be working from the office. $20
12:30 p.m. — Lunch time! I whip out my chicken and rice and throw it into the microwave. It's sooo delicious, but I'm worried I'll get sick of it throughout the week.
3 p.m. — I spend time reading R29 and browsing the web for apartment furnishing and decorating inspiration. Then, I send emails to various brokers to cancel my upcoming appointments and showings. I was gung-ho for months on end about moving into my own place soon, but after speaking to my mom, I've all but decided I'm better off putting that money into a savings plan. So instead, I've committed to doing up the space I currently have!
4 p.m. — I have a check-in with my boss to discuss a new campaign we're running for our client. I'm learning that even though we've only worked together a short while so far, he trusts my work and my instincts, so when I push back or really advocate for something, he concedes. It's a complete 180 degree difference from the relationship I had with my previous boss, so I feel empowered to do good work!
9:45 p.m. — I have a late night tonight getting campaigns up and running, so my boss says I can come in at 10 tomorrow. Hooray! I head home, where I promptly do my nighttime skincare routine and fall asleep.
Daily Total: $20
Day Seven
8:30 a.m. — I wake up a little late and lay in bed questioning my life. I need to get up and out, but I'm feeling so sleepy. I resolve to just be late to work this morning. We all do that sometimes, right?
10:30 a.m. — I arrive to the office and immediately get to work. I send a friendly reminder email to HR about getting items for my desk and computer to help me be my best work self, and she finally orders them. My day is going to be full of meetings, so I strap in for a long, unproductive day.
12 p.m. — I've made it through my first client call, which ran entirely too long. We tend to get too in the weeds on these calls, so I'm going to work on my end on how to deliver takeaways and action items thoroughly, but efficiently, so that I can actually have time to do the work.
12:30 p.m. — I have my delicious lunch and try to get work done before my next few calls. Inevitably, I take a quick break around 2:30 to grab coffee and a sweet treat from the coffee shop nearby. A brownie sounds delicious right about now. My coffee order is always expensive because I always ask for soy milk and a double shot, so I try not to get coffee too often. $10.04
3 p.m. — I settle down for another few hours of external and internal meetings, all the while wishing I could be somewhere else.
5:30 p.m. — My day is more or less shot at this point, but I commit to cranking out at least another hour of work to set myself up for tomorrow.
7 p.m. — Free at last! I head out and make my way home. I finish the book I'm working on and update my Goodreads profile. I'm about halfway through my reading goal this year and trying to read more non-fiction. I've heard a lot of good things about Bad Blood: Secrets and Lies in a Silicon Valley Startup and I loved the original article, so I purchase through Amazon Smile. $9.18
8 p.m. — I finish a sample of An American Marriage, which I've had on my Kindle for months now, and am hooked, so I buy it through Amazon Smile. I can't wait to dive in all night! $13.99
Daily Total: $33.21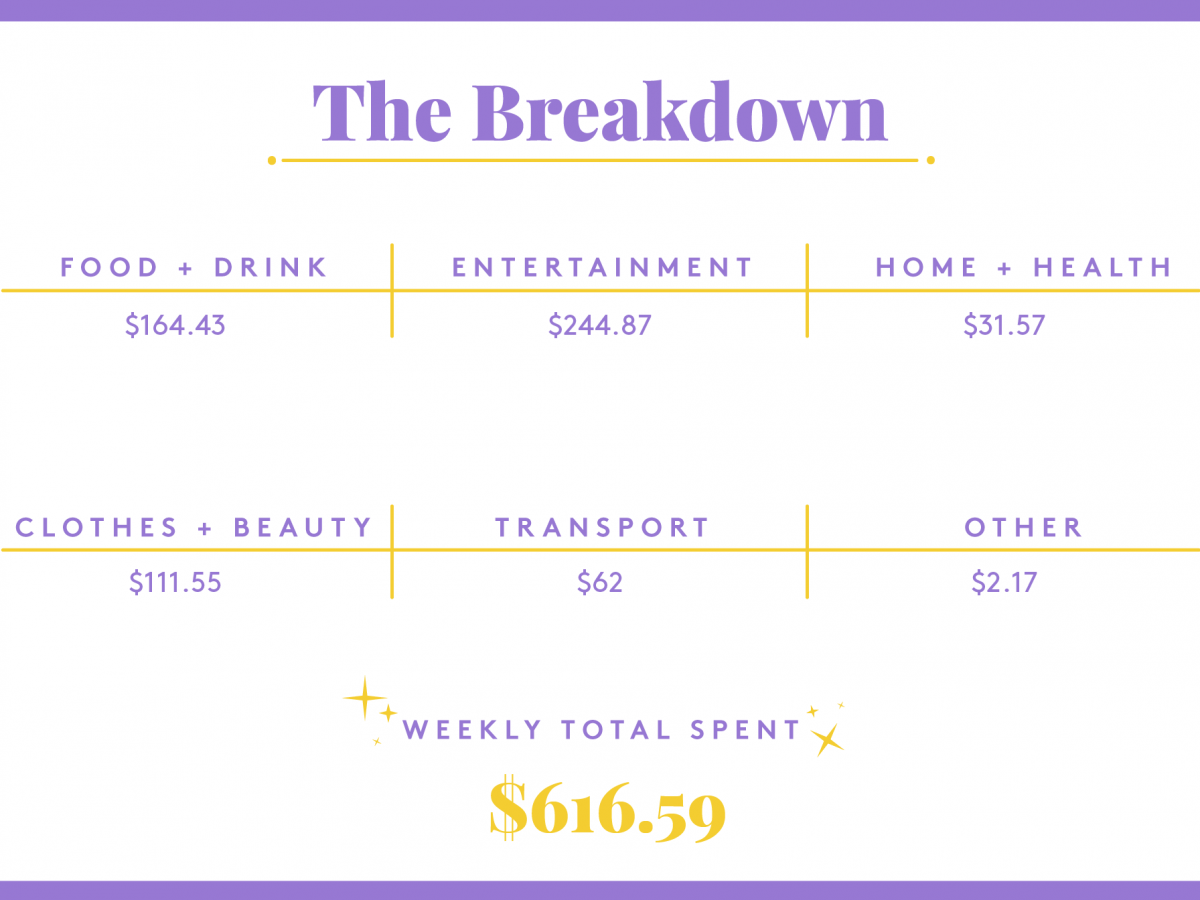 Click HERE to read more from Refinery29



Loading ...