This article was last updated on April 16, 2022
Canada:

Oye! Times readers Get FREE $30 to spend on Amazon, Walmart…
USA:

Oye! Times readers Get FREE $30 to spend on Amazon, Walmart…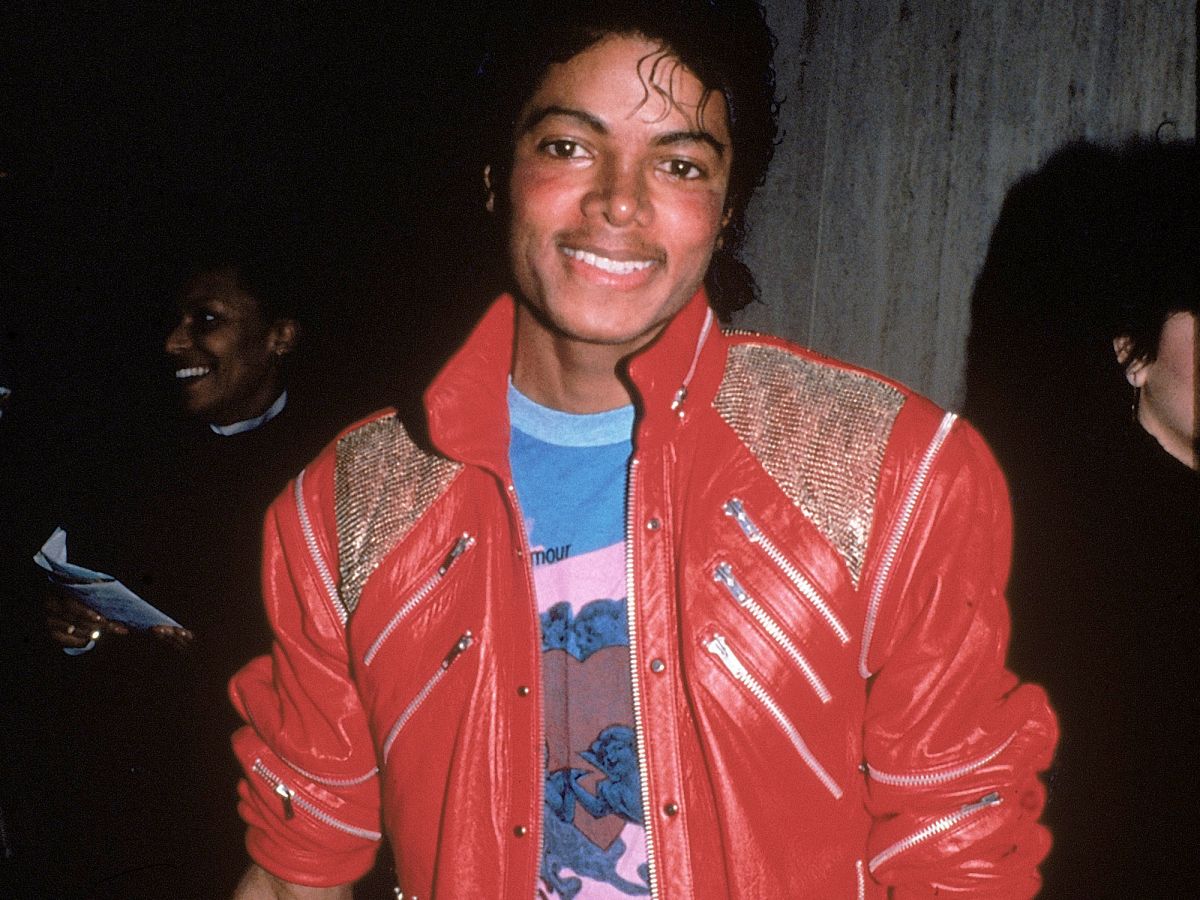 Michael Jackson was a singular talent who broke barriers for artists of color and for pop music at a time when rock ruled the airwaves. Plus, the man perfected the moonwalk, a dance only the most daring of people still roll out at bat mitzvahs and wedding receptions in a nostalgic moment. He was the exception to almost every rule.
But, as Leaving Neverland, a disturbing two-part documentary premiering March 3 on HBO, shows, with that level of fame comes great access to the hearts of the world. In the documentary, two men, Wade Robson and James Safechuck — now 36 and 41, respectively — allege that Jackson used his status to groom and sexually abuse them when they were boys.
It can be hard to wrap your mind around how famous Jackson was, and how untouchable — as in, he literally surrounded himself with people (attorneys, security, and at times paparazzi) who made it impossible to get near him. The families in the documentary describe feeling overwhelmed by simply being near him. Hearing their accounts brought me back to my brush with Jackson, backstage at his 9/11 benefit concert, United We Stand: What More Can I Give, in October 2001. I was there with MTV News, along with CNN, and an entertainment news magazine — probably Entertainment Tonight — to pull talent for short video interviews.
It was as if a coordinated disinformation campaign had been orchestrated, creating an inscrutable buffer around Michael Jackson.
In spite of being a low-level staffer, I was given the assignment after several people opted out because they were uncomfortable traveling so soon after the attacks. It was an easy job because everyone who came backstage was there to do press; we talked to the Backstreet Boys, *NSYNC, P!nk, and Christina Aguilera, among many others. All I had to do was walk over to the reps from their record labels who accompanied them and ask if they wanted to talk to us.
But when Jackson came backstage, he wasn't accompanied by a publicist, manager, or anyone from his label. Instead, he had a team of bodyguards. There were probably a dozen men who looked nearly identical to one another, and all of them were outfitted in the same military-esque look that echoed Jackson's style at the time. They brought an aggressive and hostile energy to the proceedings, as if they thought the star's life was in danger. It was disorienting. They all claimed to speak for Jackson, though none of them did. It was as if a coordinated disinformation campaign had been orchestrated, creating an inscrutable buffer around him. It was a baffling breach of protocol in this kind of situation — of course, he didn't have to do press, but it was bizarre to make himself utterly unapproachable. It demonstrated that when you exist on another plane of celebrity, there is no such thing as normal behavior.
That strange interaction came to mind every time Leaving Neverland showed Jackson rushing through a crowd of flashing cameras and screaming fans with a young boy by his side. No one interviewed him, held him accountable, or even watched their children in his company without Jackson's explicit approval.
Jackson's whole life was about as far from normal as one could imagine, and his road to success was not an easy one. He started singing at the tender age of 6, essentially robbing him of a childhood. He was widely recognized as the most talented member of The Jackson 5, a group consisting of Jackson and four of his seven siblings. When he went solo in the early '70s, it caused a rift with the rest of the young Jacksons. His father, Joe Jackson, was allegedly abusive to the whole family and focused the worst of it on Michael. MTV had to be persuaded to play Jackson's music, but once they did it helped break down color barriers on the channel for not only his contemporaries, but subsequent generations.
There was a time when the world would gather 'round their televisions to watch the premiere of a new Michael Jackson video. That was still true in November of 1991 when the premiere of "Black or White," and 11-minute long music video, was broadcast in 27 countries to 500 million viewers and did the unthinkable (at the time): got a coordinated rollout on MTV, BET, VH1, and FOX in the United States. Today, only two things can disrupt that many networks' programming: a presidential address or national emergency. The video, which also starred an 11-year-old Macaulay Culkin, launched Jackson's eighth album, Dangerous. Despite the massive ratings for the video premiere, Dangerous would be written up as having a "disappointing" first sales week — which followed tapering sales for Bad, his previous album released in 1987. Neither would come near to the popularity of 1982's Thriller.
The video for "Thriller," the explosive single off the eponymous album, premiered in 1983. It marked Jackson's breakthrough moment into the upper echelons. It was unlike anything any artist had done before, and it made him an icon. Directed by John Landis ( An American Werewolf in London, Twilight Zone: The Movie) that became a universal, nostalgic experience that could bring people together, no matter their race, religion, or age.
That video would be what led Robson to Jackson's door during the Bad Tour in Australia, when Robson won a dance contest whose first prize was the chance to meet the singer.
Thriller was the first album to go 30 times multi-platinum, with 110 million albums sold — which is a strong argument for calling it one of the most important albums ever made. But if you want to add more gas to that fire, Thriller was also the first album ever to be nominated for a record-setting 12 Grammys, of which it won eight. Jackson's 1987 Bad Tour, his first solo U.S. tour, went to 59 cities in 15 countries over three years and was attended by over 4 million fans. It was the second-highest grossing tour of the '80s. By way of comparison, you would have to combine Beyoncé's Formation World Tour and OTRII to get that crowd size, and Taylor Swift will need to sell another 68 million albums in her career to match his record.
To this day, Jackson has sold a total of a billion albums worldwide. He was the undeniable King of Pop, a star among stars, and a visionary among geniuses.
Having reached the top of the top musically, Jackson's personal life took a turn towards being too weird to be believed. The tabloid media even nicknamed him Wacko Jacko. There was his surprising relationship with Lisa Marie Presley, daughter of the other King, Elvis. After marrying in May 1994 and announcing it with a very public kiss on stage at the VMAs that fall, the couple made a video for "You Are Not Alone," which became the first song ever to debut at No. 1 on the Billboard Hot 100 in 1995 — everything else had to work its way up to the top slot. The song, written by R. Kelly, would also be his last No. 1 on that chart; goodwill towards Jackson was waning along with his record sales.
The video found Jackson and Presley getting naked to celebrate their love, which seemed like strange timing as it was proceeded by the first round of child molestation charges he faced from 13-year-old Jordan Chandler and his father in 1993. Jackson released a video statement insisting on his innocence that was carried live by CNN. Following the allegations, Jackson cancelled part of his Dangerous World Tour due to health problems that he claimed arose from the prolonged legal battle. The allegations cost him a lucrative deal with Pepsi — which won't be happy to hear itself mentioned as the set location where Jackson met and allegedly began grooming Safechuck back in 1986.
Chandler's case was settled out of court for an undisclosed sum, and Jackson was never formally charged by the Los Angeles Police Department, although they did open an investigation that launched endless tabloid stories about the boy's description of unique markings on Jackson's penis and buttocks. Jackson's lawyer fed the tabloids details of the settlement negotiations, painting Chandler's father as a parent going after the singer's money. While all of this played out, Chandler's parents got divorced, just like Robson's would in Leaving Neverland.
Jackson's late career is dogged by stories of his strange proclivities: his split from Presley a mere three months after they wed; his later marriage to and divorce from Debbie Rowe; that infamous time when he dangled one of his sons, Blanket off a balcony; and a second round of child molestation charges of which he was acquitted in 2005, thanks in part to testimony and press conferences on his behalf by Robson and Safechuck.
Robson and Safechuck, along with their families, tell stories in Leaving Neverland about a lonely superstar who was isolated, and their flattery at his attention. The men came forward, in part, after having their own children and feeling a debt to help raise awareness around of this kind of abuse. My brief experience in his orbit showed me one of the ways that Jackson took great pains to isolate himself and select who could enter his space. Leaving Neverland begs the question: Was it for his own protection and peace of mind, or something more sinister?
No matter what the answer, we can never listen to the King of Pop the same way again.
Click HERE to read more.

You can publish this article on your website as long as you provide a link back to this page.
You can publish this article on your website as long as you provide a link back to this page.