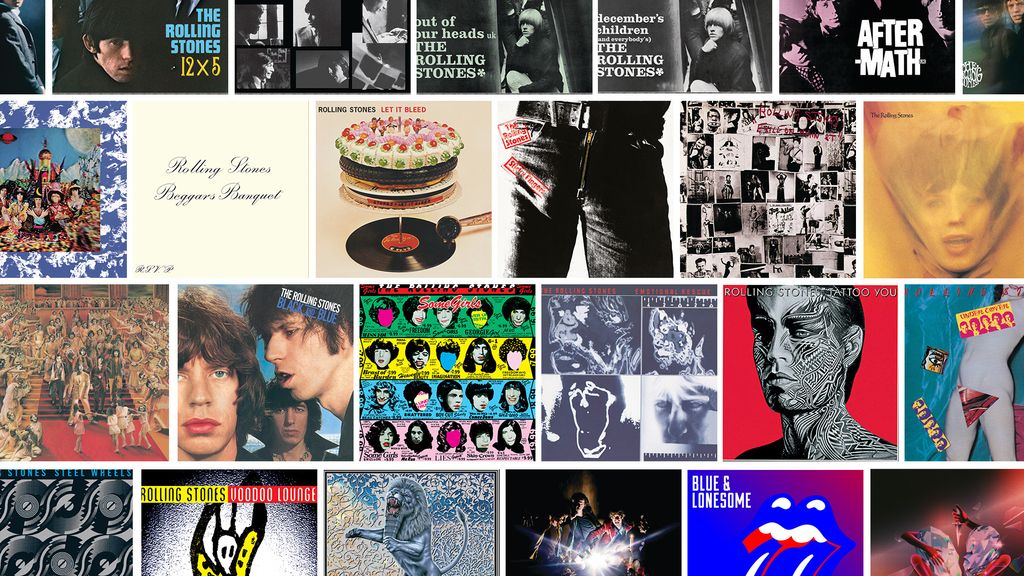 This article was last updated on September 6, 2023
Canada:

Oye! Times readers Get FREE $30 to spend on Amazon, Walmart…
USA:

Oye! Times readers Get FREE $30 to spend on Amazon, Walmart…
The Rolling Stones release their first album in nearly 20 years
The legendary rock band, The Rolling Stones, has delighted fans with the release of their new studio album, Hackney Diamonds. This comes after a long wait of almost two decades since their last album with original songs.
Anticipation for a New Stones Record
Fans have been eagerly waiting for the Stones to release new music. The previous album with original songs, Bigger Bang, was released in 2005. Since then, there have been live albums and compilations, but no new studio album. Rumors of a new record have been circulating for years, with even the band members hinting at returning to the studio.
Robin Scherrenburg, chairman of the Dutch Stones fan club Forty Licks, has expressed his excitement about the new release. He explains, "The Stones are a band that decides whether and when they release an album, not the record company. There is no pressure at all. So this has been waiting for a long time."
Continuing the Legacy
After the passing of drummer Charlie Watts in 2021, there were doubts about whether the band would continue and release new music. However, Gijsbert Kamer, a pop journalist at de Volkskrant, believes that Keith Richards and Mick Jagger are dedicated to carrying on the legacy of the Rolling Stones. He states, "I think Keith Richards and certainly Mick Jagger really don't want and can do anything else than this: continue this machine or this company."
Kamer further expresses his appreciation for the band's longevity and importance in the music industry. He states, "I have come to realize how incredibly important and nice it is that they still exist. That they are still on stage as if they are 40, 50. I find that really special, and if they disappear, something very essential is really gone. Then something disappears from rock and roll."
Hackney Diamonds: The Thirtieth Studio Album
Hackney Diamonds marks the band's thirtieth studio album. The album was presented in style via a livestream event from London's Hackney, featuring the band members and American comedian Jimmy Fallon. Speculation about the album included the possibility of involvement from ex-Beatles Paul McCartney and Ringo Starr.
Fans like Robin Scherrenburg are hopeful for another great album from the Stones. While not all of their previous studio albums were equally impressive for him, he still has high expectations for Hackney Diamonds. He mentions, "When there are songs like Doom and Gloom, that was a very good rock song that is still relevant to today's music. Bridges to Babylon too, that whole album was good."
Relevance to New Generations
The question remains whether the music of the Rolling Stones is still relevant to the younger generations. 3FM DJ Jorien Renkema believes that the new album will mainly be purchased by older fans and may not reach the top of the charts. However, Renkema acknowledges the influence of the Stones' extensive repertoire on new generations of artists. Many guitar bands still draw inspiration from the legendary songs of the 60s and 70s.
Renkema expresses her admiration for the band's longevity and their dedication to their craft. She states, "It is very cool that they still exist. Mick Jagger really wants to die in armor. And that is also inspiring, that they all still do that at that age."
The Future of The Rolling Stones
As fans eagerly listen to Hackney Diamonds, they wonder whether the Rolling Stones will embark on another tour. Despite health issues in recent years, the band has continued to perform live. Robin Scherrenburg hopes to see the Stones back on stage once again, eagerly awaiting their next move.
You can publish this article on your website as long as you provide a link back to this page.