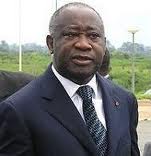 This article was last updated on April 16, 2022

Laurent Gbagbo has been arrested in Abidjan. French forces lead an assault on Gbagbo's compound earlier Monday and troops loyal to Ouattara went in and seized him. This ends a four month stand-off about who the elected leader of the country is. The international community and the United Nations have supported Ouattara.
The Washington Post is reporting that Youssoufou Bamba, the U.N. envoy of president-elect Ouattara is confident that as "the news will spread" of Gbagbo's arrest, his forces "will stop fighting and they will lay down their weapons." He added: "Those fighting are fighting for nothing, because this man is over, this era is over. We will address the serious problem of the humanitarian situation and the security situation… and restore public order."
However, the danger is not yet over. There is the question of whether or not Gbagbo loyalists will accept this turn of events or continue fighting. The answer will be forthcoming over the next day or two. Reuters reports: some warned the country's deep crisis was not over and that armed supporters of the former president were still at large.
The Guradian in an article entitled "Laurent Gbagbo must have fair trial, says human rights group" writes: Only a week or so ago Laurent Gbagbo was still being offered the opportunity to go into exile somewhere in Africa in a deal that would probably have assured him immunity from prosecution. Now, he has no chance. The article goes on to discuss possible crimes against humanity being levied against Gbagbo during this protracted stalemate over the election. There are conflicting reports as nobody knows for sure, but it is thought that hundreds, maybe over a thousand have been killed in the fighting which has gone on between the two political camps.
France24 – Apr 11/2011
Ivory Coast: UN Police ensuring security of Gbagbo, wife
United Nations: Gbagbo "alive and well". Ivory Coast strongman Laurent Gbagbo has been captured and taken to the Abidjan headquarters of his rival Alassane Ouattara, diplomatic sources say.
References
BBC: Laurent Gbagbo detained in Abidjan (video)
Wikipedia: Second Ivorian Civil War
Click HERE to read more from William Belle
Article viewed at: Oye! Times at www.oyetimes.com
You can publish this article on your website as long as you provide a link back to this page.