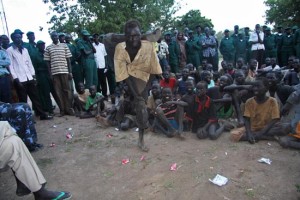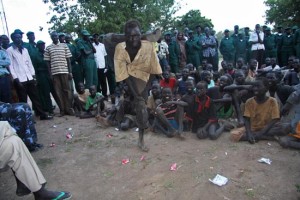 Lakes State authorities have embarked on rehabilitation of street in the state capital Rumbek. Over 100 street children have so far been rounded up and settled inside the Lakes State police headquarters.
The State Police Commissioner Major General Saed Chawuol Lom has directed his officers to look out for street children in the town and take them to the reformatory centre.
In a meeting held on Wednesday evening with the street children Major General Lom affirmed that the police will equip the children with vocational skills as well as provide them with basic necessities during their stay at the facility.
The Rumbek Central County Commissioner Matur Majok Magol welcomed the move and pledged support to the initiative, saying that his office will contribute cash and materials to support the street urchins.
He noted that the influx of street children in Rumbek market poses a major security threat.
The Lakes State government has been grappling with controlling the street children menace in the state capital.
An attempt in 2010 to build a children's home failed following lack of funds.