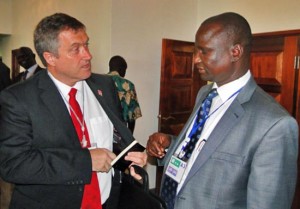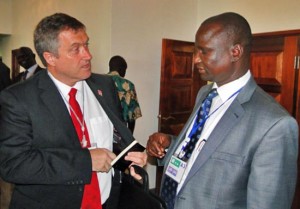 Over 1,000 illegal firearms have so far been collected in the ongoing disarmament in Unity State.
State Governor Taban Deng Gai has said the exercise seeks to rid the state of illegal guns following recent insecurity cases.
"The State Government is conducting a peaceful disarmament with the support of the SPLA and so far success has been registered across the state's nine counties'', Gai told the ongoing Governor's Forum in the South Sudanese capital Juba.
''The state has continued to implement all the resolutions from various peace conferences including the presidential Decree No 2088 on the disarmament of civilians through the Bentiu Declaration which was held between 18th and 19th November 2008 to ensure that our people continue with their lives without any fear'', he said.
He attributed insecurity in Unity State to "the divergent interests of many political and economic self-appointed elements or those acting for our detractors on selfish grounds", adding that the state government's approach has remained mutual and peaceful negotiations.
The Governor revealed that the emergent militia groups have been cleared by the SPLA, but admitted that a few renegades still roam the bushes with support from the Sudan Armed Forces (SAF).
"These groups have been terrorising residents through criminal acts such as cattle rustling and even murder. We are still open to peaceful negotiations, but also ready to deal with them militarily and expect to defeat them hands down", said Governor Gai.
The Governor further said that the state is committed to continue addressing issues of economic development, adding that this will ensure improvement of agricultural, commercial and industrial sectors.
"The state is facing some challenges such as poor road network which has immensely affected movement of goods within the state and to neighbouring states. To address this we have planned the construction of the Juba-Bentiu road as well as the Bentiu International Airport", he said.