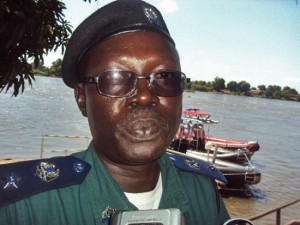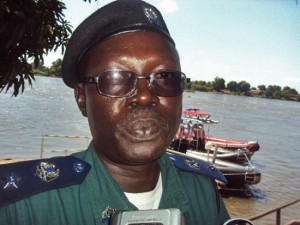 Security has been beefed up along the River Nile. Twelve police officers who will patrol along the river from Nimule graduated yesterday in Juba after a 2-week training session.
The Chief Administration Officer at Mirage Limited, J.J Ghalayini told Gurtong that the objective of the training was to provide safety and security skills to the police patrol board.
"It aimed at training them on how to handle and maneuver boats while on operation in the water and how to move, function and handle the boats. The initial basic training will be followed by an advanced one", said Ghalayini, whose company facilitated the training.
At the same time, the officer in charge of River and Railway Transport at the office of the South Sudan Police Inspector General Lieutenant Colonel Mark Taban said that the team will ensure day-today patrol operations to ensure adequate security along the key river.
"By frequently patrolling, the force will provide security against rebels, criminals, pirates and all kinds of insecurity that affect development", Taban said, adding that the Directorate of River and Railway Transport targets to train 500 police to provide security along the Nile.
The South Sudanese Interior Minister Alison Manani who was the chief guest at the graduation reiterated his ministry's plans to import more boats and conduct several trainings on river security provision.