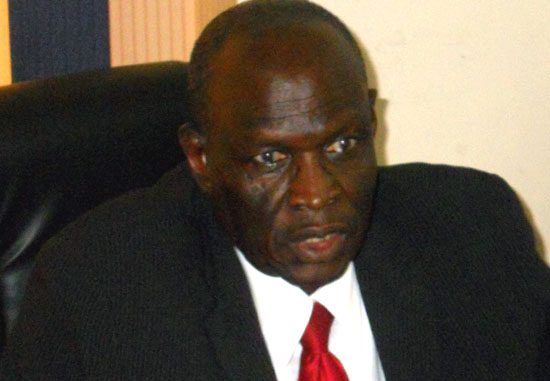 Central Bank of South Sudan Governor, Kornelio Koriom has told the media that from Monday (30/1/2012) the Central Bank will not make money transfers in USD to anyone in Uganda and Kenya for school fees, medical insurance or any commitments.
"We have been thinking on how to serve our people with regards to currency transfers either for students studying in Uganda and Kenya or for medical reasons. We have nothing to gain since the oil production brought revenue through foreign exchange." Said Koriom
The Governor clarified that the foreign exchange accrued from oil was the only way the government used to meet all its foreign obligations and for the people and the non-citizens in South Sudan.
"Since December 2011, the Bank has been in discussions with the Governments of Uganda and Kenya with the possibility that for all the incoming transfers Uganda will be in Ugandan Shillings and for Kenya will be for Kenyan Shillings. We have got an understanding with Stanbic Bank in both Uganda and Kenya to make payments to all those who have commitments in these areas," he continued.
"The Central bank of South Sudan will acquire these shillings and make it available for whoever wants to use. These arrangements will be taken care of by the Bank of South Sudan, Nile Bank. As from tomorrow all arrangements are through that all those applicants who want transfers to these two countries apart from the import of goods will be met in Ugandan or Kenyan currency."
Yesterday (Monday) was the last day for people to be issued dollars. From today onwards customers will avail their South Sudanese Pounds (SSP) to get shillings from the two countries. The Bank Governor described it as the best way to deal with the dollar issue.
"We are doing this at a time when we have difficulties dealing with Khartoum. But this decision was taken not because of the oil production halt, it's because we started negotiations with Kenya and Uganda since December last year. We have no problems as far as reserves are concerned but we do not want to risk it," Kornelio elaborated.
He advised the citizens to engage in agriculture and other business rather than concentrating on buying and selling of dollars. This decision does not affect government imports.