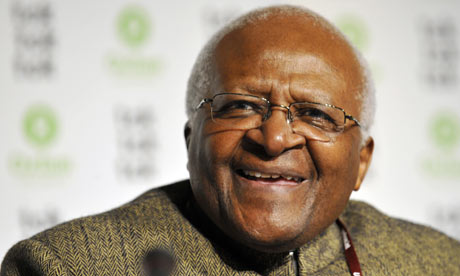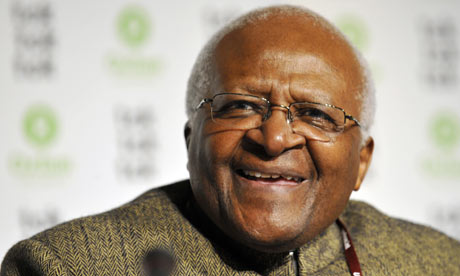 President Jacob Zuma applauds Archbishop Emeritus Desmond Tutu for winning the 2013 Templeton Prize. Tutu recently received an award of $1.7 million (around R15.7m) for his lifetime work to endorse love and forgiveness. The prize would be formally presented at a ceremony in London.
"We are extremely proud of this recognition to one of our own, the revered Archbishop Tutu, even in his retirement, the Archbishop continues to inspire our country and its people to do more every day to realize the universal goal of a better life for all. This honor is therefore well-deserved indeed," says Zuma in statement.
The concept behind Templeton Prize is to honor the legends who have contributed to religion and humanity. Mother Teresa was the first one to receive it in 1973. The ANC also congratulated Tutu for his pivotal role in raising significant issues in the church and society.
"We take this opportunity to thank him for his outstanding capabilities and for the leadership he has demonstrated inside-and-outside of the church," says the ANC.
The Templeton Foundation, based in Pennsylvania in the US, also praised Tutu for his exceptional contributions.
"The judges noted that Archbishop Tutu's steadfastness to core Christian principles such as love and forgiveness has broken chains of hurt, pain and all-too-common instincts for revenge, and instead, has advanced the spiritual liberation of people around the world," said John Templeton Jr, president and chairman of the foundation.
"As a leading moral voice for love, peace and justice, Desmond Tutu, in extending hands of a common brotherhood, is one of the world's most revered religious leaders … during the 1970s and 1980s, he helped to focus global attention on the apartheid policies of South Africa, a dehumanizing process of subverting God's equal love for all," he added.