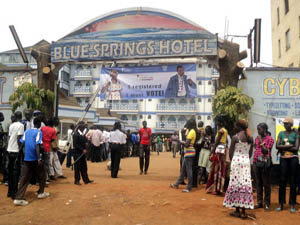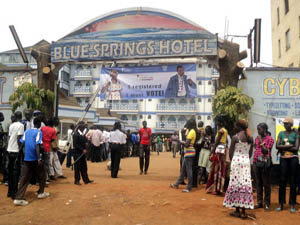 Voting kicked off smoothly in the eight polling centres in Kenya.
A spot-check by Gurtong at the various polling centres revealed long queues of eager South Sudanese residing in Kenya awaiting to cast their vote.
At the Blue Springs polling centre in the Kenyan capital Nairobi there was tight security as South Sudanese waited patiently to cast their votes.
A South Sudanese voter Peter Angok Atien who voted on the first day said the turnout was impressive and showed the South Sudanese urge for self-rule.
"Everybody is willing to vote to make a change in South Sudan. We are tired of being under the Northerners. After the signing of the CPA agreement we have given Northerners six years to make a change but nothing has changed", he said.
He added that the majority of voters at the polling centre are women, since most men went back to South Sudan for the vote while others lost their lives during the civil war.
Atien also commended the Kenyan government for its support to South Sudan since the civil war.
"We see Kenya as our second country and we are proud of the Kenyan government. First, the CPA was signed in Kenya and now the Kenyan government is supporting us through providing us with security and other logistics during the referendum", he said.
The South Sudanese are looking forward to a peaceful new country after the voting.
At the Railway polling centre, Nairobi the GoSS head of Mission Michael Majok Ayom told Gurtong that many South Sudanese living in Kenya had turned out in their numbers to vote.
He said more are still expected as the exercise progresses across the country.
"The registered voters in this center are about 3,050 and going by the enthusiasm we over 90 percent to have voted by the end of this exercise", said Ayom.
He affirmed that the Kenya police with the help of their Sudanese counterparts were providing security at the various centres.
At the polling centre, there were more women and the youth voters compared to the men.
Ambassador Ayom said the votes will be counted daily but the provisional results are expected from January 21.
A female voter at the polling centre Sarah Ajuong openly declared that she had voted for separation of South Sudan, saying it meant freedom for her and her fellow countrymen.
"If the final outcome is in favor of separation and we become independent I am ready to go back to South Sudan to help rebuild my new country", she said.