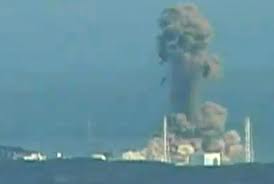 This article was last updated on May 19, 2022
Canada:

Oye! Times readers Get FREE $30 to spend on Amazon, Walmart…
USA:

Oye! Times readers Get FREE $30 to spend on Amazon, Walmart…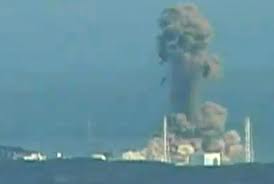 The Japanese news agency Kyodo is reporting a third explosion at the Fukushima nuclear plant, this time at reactor number two. Reactor #1 suffered an explosion on Saturday and reactor #3 Monday morning. This incident occurred Tuesday, March 14 at 6:10am local time and subsequently, radiation levels were measured over the legal limits. All non essential personnel were evacuated except those attempting to cool the reactor.
Apparently the reactors fuel rods were fully exposed for several hours Monday evening then again during the night. It was thought that sufficient seawater had been pumped in however; this seems to be the third time the results of using seawater have led to an explosion. While unconfirmed, it is presumed that once again, a build-up of hydrogen may have been the cause.
At this stage, there is no confirmation of many aspects of the situation. However, experts are of the mind that there has more than likely been a partial meltdown in both reactor #1 and #3. Whatever the case, the explosions, the use of seawater for cooling, and potential meltdowns have rendered the reactors unusable for any future power generation. This will certainly be a blow to Japan's recovery after this devastating earthquake and tsunami.
Officials keep claiming that the all-important containment shells of the three reactors have not been damaged. Nevertheless, radiation levels at the plant are higher than normal. Reuters talks of the four to eight inch super strong steel as the last line of defence to a radioactive disaster. The steel containment vessel, 60 feet high and 16 feet wide, may be put to the test and experts are giving conflicting opinions. If Japanese teams fail to keep things cool, temperatures will apparently get hot enough to melt steel in 24 hours. On the other hand, another expert claims the containment vessel can cope with a full-scale meltdown saying that it was designed to do just that. He added that there is no risk of a nuclear explosion here as this is nothing like a Chernobyl event when they had no containment structure around the core and a fire. That expert lives in the United States on the other side of the planet.
Aftermath
The final death toll is expected to top ten thousand. The official count currently stands at around 1,700 but just today the Kyodo news agency reported that about 2,000 bodies washed up on two shores of Miyagi prefecture.
Officials had said before the blasts that 22 people had suffered radiation contamination. News outlets are now saying that up to 190 may have been exposed.
About 1.4 million households have no running water and almost 2 million households are without power in the freezing north.
Nearly half a million people have been evacuated nationwide on top of the 80,000 moved from the exclusion zone around the nuclear power plants.
Japan's Nikkei share index has fallen more than 6 per cent, which in turn dragged European stocks to their lowest in three months.
The Bank of Japan has offered to pump $85 billion into the banking system.
An estimate by Credit Suisse pegs the loss to the quake region at $171 billion.
Tsunami washing into a city
[Holy <blank> Ya gotta see this one!!!]
http://www.youtube.com/watch?v=MBccBKQ0oLU
Russia Today – Mar 11/2011
Giant tsunami wave eats boat as earthquake hits Japan
Russia Today – Mar 11/2011
Video of mad tsunami waves battering ships, homes, cars after Japan earthquake
Previous articles
Each article includes various videos about the disaster showing the tsunami, the destruction from the quake and the explosions at the nuclear plant.
Japan's Fukushima nuclear plant: Reactor #3 explodes – Mar 14/2011
Japan's nuclear meltdown: 2nd blast possible – Mar 13/2011
Cooling fails, Fukushima nuclear reactor explodes, Ōkuma Japan – Mar 12/2011
Earthquake and Tsunamis devastate Japan (Videos) – Mar 12/2011
Japan: explosion at nuclear facility – Mar 12/2011
Japan Earthquake and Tsunami, Now nuclear danger (Videos) – Mar 11/2011
Japan: massive earthquake and 10-meter tsunami (videos) – Mar 11/2011
Japan: massive earthquake and 10-meter tsunami – Mar 11/2011
Glen Asher of Viable Opposition, wrote a great article on the Ring of Fire explaining Japan's quake and tsunami. Well worth a read.
Explaining Japan's Earthquake and Tsunami by Glen Asher – Mar 11/2011
Click HERE to read more from William Belle
Article viewed at: Oye! Times at www.oyetimes.com
You can publish this article on your website as long as you provide a link back to this page.