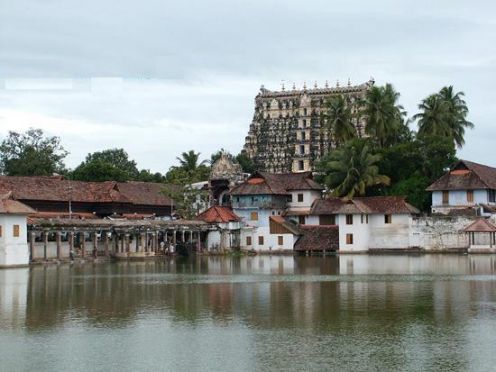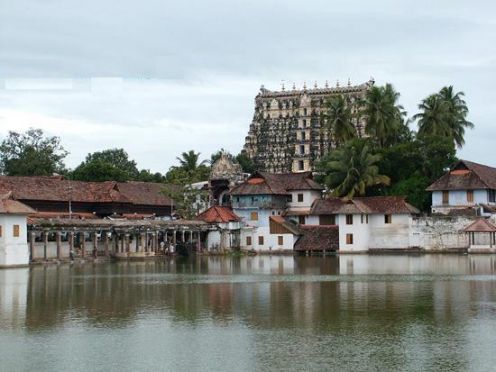 The very renowned temple of Shree Padmanabhaswamy Temple is under invention of crore of treasury. The seven member committee team heading by the Supreme Court of India conducted a treasure recovery session & rescued more than Rs 1 lakh crore in Indian currency. The fate of the vault 'B' will be opened by next week.
The temple was tightly locked with the help of the metal doors from a very long period of time. Throughout the centuries nobody entered that place. Till date the committee salvaged many antique gold statues, jewelry, ancient precious stones & gold ornaments of that age which costs in crores now-a-days. When the team accounted the whole price money of the jewelry, they estimated it to be more than Rs. 1 lakh crore. The price amount of these jewels makes the temple the richest temple of the world.
The 'F' chamber of the temple was open today to enlist all the articles. The chamber was full of the pooja utensils, jewelry of Lord, several small & big statues of the gods & goddesses, golden umbrellas & other items, which were used in the pooja. 'Nambi' is the person who was representing the temple & can only enter the place where all the pooja utensils & other articles are placed. According to the team only the pooja utensils were estimated around 10 crores.
This inventorying exercise started on June 27. At the initial stage, only chamber 'C', 'D', & 'E' were opened. When Thursday, the vault 'A' was opened, then committee declared that the Shree Padmanabhaswamy Temple is the country's richest temple. The interim report will be submitted by the each member of the whole committee after a day or two to the Supreme Court.
Article viewed at: Oye! Times at www.oyetimes.com