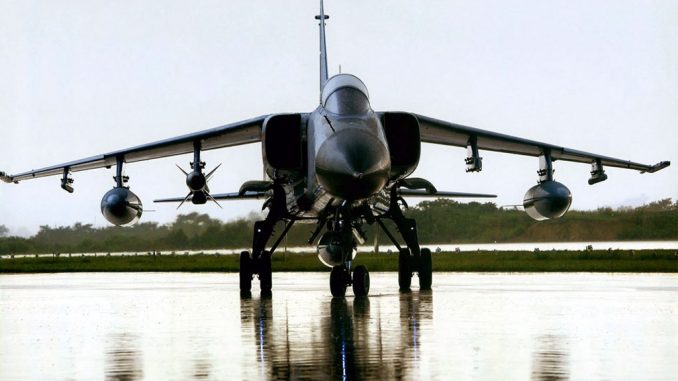 During an air display in north china a fighter jet crashed down on ground and exploded. One pilot is missing.
Video footage of the fighter jet was shown on Chinese television. It showed the plane falling from the sky and bursting into flames when it hit the ground at the show in Xian, capital of Shaanxi province.
A spokesperson of the organizer of the show said "One pilot parachuted out of the plane and is alive, the search for another pilot is ongoing, and there were no casualties on the ground."
There has not been any official statement from the organizers about the type of the ill fated fighter jet. A news agency said it was a two seater, fighter-bomber Flying Leopard commonly known as JH-7. It is a model of fighter jet which was launched in 1988 December.
In conflicting reports another news channel claimed it was a Xiaolong ("Fierce Dragon") fighter jet or FC-1, which is the result of a joint Sino-Pakistani development program that started in 1999.
A spokeswoman at the aviation convention said "The plane had some malfunction and an investigation team has been sent to the scene,"
Article viewed on Oye! Times @ www.oyetimes.com