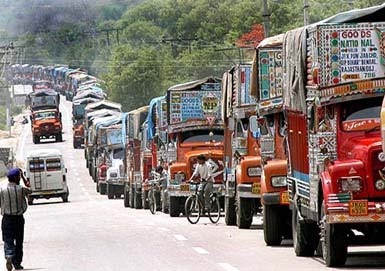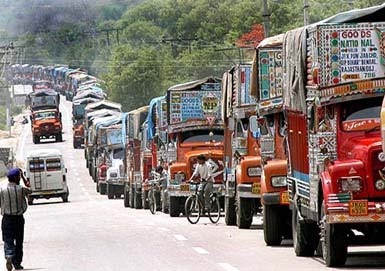 The economic blockage has been lifted in Manipur, but it has not done much to douse the seething anger of people still reeling under the crippling effects of the 121-day ordeal. A sense of despondency prevails in the air as locals feel the relief is only short-lived.
"The lifting of blockade is a mockery of government as the two warring tribes (Kukis and Nagas) can hold the government hostage anytime they wish," an angry local told IANS following the withdrawal of its blockade by United Naga Council on Monday.
"It's a slap on the face of government. Lifting the blockade is like allowing us to eat for a few days and then prevent us from eating by blocking highways at their disposal. It's an utter failure of the state and the centre to control these recalcitrant groups," he added.
Although he United Naga Council's move has come as a shot in the arm for the state government, locals feel it is only a "transient" relief for the government, and not for the people.
"Bandhs, strikes, blockades and curfews have become part and parcel of our lives. It is us who suffer, not the government," said 23-year-old Suresh, a student.
Life in Imphal had just started getting normal after the withdrawal of the blockade that a bomb blast Wednesday morning indicated that all was not well really.
"See what happened… Blockade lifted, bomb exploded. The governments at the centre and state are sleeping. The government panders to the whims and fancies of Kukis and Nagas," said Naunang, who works at a hotel in Imphal.
Some even believe the decision to lift the blockade had nothing to do with the government's pressure.
Article viewed on Oye! Times @ www.oyetimes.com