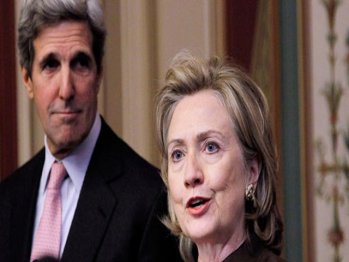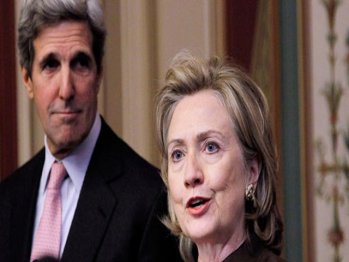 US Secretary of State Hillary Clinton has requested Pakistan that the latter be withdraw from boycott of Afghan Talks (Bonn Conference) to be held in Germany.
Meanwhile, US Senator John Kerry has said by boycotting the Afghan talks, Pakistan would send a negative impression to the world.She lamented Pakistan's boycott to attend Bonn Conference, whilst appealing to revisit the decision.
"Both allies should learn a lesson keeping in view the recent Nato saga," she suggested, insisting on solidification of relations so as to uproot militancy from the region.
Meanwhile, US Senator and the Chairman of the Senate Committee on State Affairs, John Kerry has urged on the need of easing tensions and stability in the region. "Bonn Talks should be seen by Pakistan and the US as a vital chance to understand each other and to move in right direction."
"Pakistan will send negative message by boycotting Bonn Conference," he opined.
Earlier, US Ambassador to Pakistan, Cameron Munter extended condolences for deaths of 24 Pakistani military troops in Nato's cross-border attack, saying he regrets the killings.