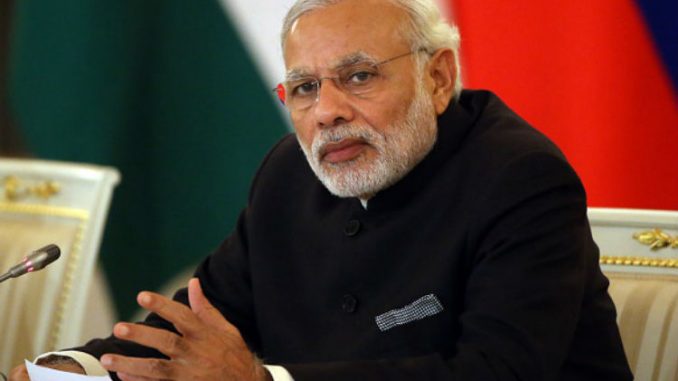 This article was last updated on May 26, 2022
This article was co-authored by Amitabh Tiwari & Subhash Chandra.
Modi govt. completed 3 years on 25th May 2017. In this article, we evaluate the performance of Modi govt. on the basis of promises made in the manifesto of 2014 Lok Sabha elections.
The manifesto comprises of – immediate attention matters, strengthening of the framework, reforms, and building a roadmap of new India. I have categorized the progress made by BJP govt. in these three years into Excellent, satisfactory, poor and/or no action yet.
Modi govt. has made Excellent progress on 16% of its 83 point agenda while on 54% of its promises, its progress has been satisfactory. On 30% of its election manifesto points there is poor progress. On an aggregate Modi govt. has made good / satisfactory progress on 70% of its manifesto programs reflected in its high popularity ratings.
Source: www.politicalbaba.com
Excellent and Satisfactory Progress
Inflation: The Govt. has successfully managed to tackle price rise. Retail inflation which was 8.59% in April 2014 has been brought down to sub 3% levels in April 2017. Low crude oil prices (-49% since Modi took over) have played a role here as well and a change in base year/formula.
Low inflation has led to a significant reduction in interest rates. Home loan rates have declined from 10.35% pa at the end of UPA tenure to 8.35% pa nowadays (SBI) and is expected to give a boost to the struggling construction sector and Housing for All by 2022.
Corruption: Modi came to power when the country was reeling under the 2G, Coalgate, CWG scams of UPA II. In these three years, there is not a single scam which has come to light. Modi's clean image has ensured his govt. enjoys massive popularity.
Welfare schemes (subsidies / MNREGA) were suffering from leakages under UPA II. Modi govt. via Aadhar Payment Bridge has ensured subsidies reach people through Direct Benefit Transfer. This has led to savings of Rs. 36,000 crores as per a Deloitte report.
Entrepreneurship: On the entrepreneurship front govt. has taken a lot of initiatives like 'Start Up' India which would foster innovation and create jobs. Mudra Bank has been launched which provides credit of up to 10 lakh to small entrepreneurs. A dedicated ministry for entrepreneurship and skill development has been set up with target to impart skill development to c.500 million people by 2022.
Without much success and sensing the palpable anger among public on failure of his govt. to bring back black money stashed abroad, Modi govt. last year took historic decision of demonetization decision. It has yielded as a political masterstroke and has helped Modi portray his sincerity in fight against black money, despite not much immediate success on the ground. The tax collections from unaccounted money deposited in banks will take some time to accrue.
Economic revival: BJP promised revival of economy in the manifesto and has done well on this front. GDP growth of India achieved during Modi tenure has been 7%+, highest in the world surpassing China. The passage of GST and one nation one tax is a major achievement of the govt. which is expected to increase efficiency and give a boost to GDP by 1%-2%.
India's Ease of Doing Business ranking has jumped 12 points in 2016. India has surpassed China as one of the most favoured FDI destination. The defence sector has been opened up for FDI and Israel's IWI in a JV with Punj Lyod has opened a small armaments manufacturing facility in MP recently.
Transparency: Modi govt. has launched www.mygov.in to get feedback from people on govt. policies and actions. Most ministers have social media accounts and also handle complaints on those forums. The ambitious Digital India project aims to offer a one-stop solution for government services on mobile phone.
External Affairs: On the foreign affairs front, BJP has succeeded in India 'getting its rightful place in the comity of nations and international institutions'. Foreign tours of Modi have up-scaled the profile of India and Indians. India's recent boycott of OBOR seminar of China and putting on backburner an MOU with Russia for developing 6 nuclear reactors at Kudankulam, till India doesn't find a place in NSG, is a clear sign to powers that India has arrived on world stage.
Govt. record is mixed with regards to promises made for women. It has fulfilled promises like increase in number of seats in ITI, maternity act providing 6 months of paid leave, improving sanitary condition of women in villages and Beti Bachao Beti Padhao abhiyan. However, no action on 33% reservation of women and setting up of All Women Mobile Bank has been taken.
Modi cabinet has approved National Health Policy which aims at providing affordable good quality universal health coverage to all. Prices of essential medicines have been slashed, coronary stent price capped and mandatory code established for doctors to ensure generics get precedence over branded drugs.
On the infra front govt. has made good progress on linking North East and J&K to rest of India, expediting freight & industrial corridors, expansion of port capacity (Sagarmala), pace of construction of road network and railway lines.
Poor Progress & No Action
NPA Challenges: The govt. despite good intentions and passage of Bankruptcy Code has not been able to solve the messy NPA issue. It recently passed an ordinance to give more powers to RBI to fasten restructuring process, however this step alone may not be able to solve the rot as I pointed out in an earlier piece.
Jobs: The score of Modi govt. on employment and job creation parameter has not been very encouraging. Though India has been growing at 7%+ levels in last three years, we are witnessing jobless growth. The unemployment rate has been inching upwards since Modi took over and is currently at 5%. The job creation in 2015 at 1.35 lakh jobs was the lowest in 5 years. Recent data suggests jobs grew by only 1.1% last year.
Education: BJP had promised to increase the outlay on education to 6% of GDP. In reality, it has dropped from 4.57%in 2013-14 to 3.65% in 2016-17. This is a dampener considering it has been increasing outlay on NREGA which it vehemently opposed.
Electoral reforms: The govt. has not yet initiated any progress on police & electoral reforms. In this year's budget, Rs. 2,000 and above in cash donations to political parties have been banned, however, the electoral bonds mechanism has taken away the sheen from this act. The judicial reforms has become a bone of contention between executive and judiciary.
Uniform Civil Code: On Uniforn Civil Code and Ram Mandir, no concrete steps have been taken. Same is the case with settlement of Kashmiri Pandits in J&K and fulfilling demand of refugees from PoK. Promise of deploying broadband in every village and conservation of Himalayas has not yet been fulfilled.
Internal Security: On security both internal (Maoist) and external (cross border) the track record of govt, has been poor. Recent Maoist attacks in Chhattisgarh showed India doesn't have a policy to tackle this menace. J&K situation has worsened and local population uprise alarming. The frequent attacks by terrorists in Kashmir has clearly showed that surgical strikes failed to make its point.
The Modi Government has made a good effort in the first 3 years in power. At one level structural changes like establishment of NITI Aayog, passing of GST and bankruptcy law have been implemented while at other hand policy execution has improved whether on Infrastructure, Ease of doing business and overall manage of National Finances. Good finance management, control over MSPs and a favorable crude regime has enabled the Govt to rein in the biggest problem i.e., Inflation. The Government has implemented a whole host of other policies whether Jan Dhan or Swach Bharat, the LPG and other poor friendly schemes. To sum up, in first three years, Modi government has made substantial progress on the promise made in its manifesto. Profile of India has improved internationally, Indian economy is seen as the only hope in an otherwise gloomy global economic environment. 3 years is a short time to deliver on all promises. However, the Government has surprisingly under-performed on Internal security where both the Kashmir problem and Maoist problem have worsened under its watch. On education too, the Govt has paid scant attention. However, the biggest issue for the Government going forward is the unemployment issue. If not tackled on an urgent basis, this could be a big pain point in 2019 and after.
(Amitabh Tiwari & Subhash Chandra are independent political commentators. They can be reached @politicalbaaba and @schandra_100.)
Click HERE to read more.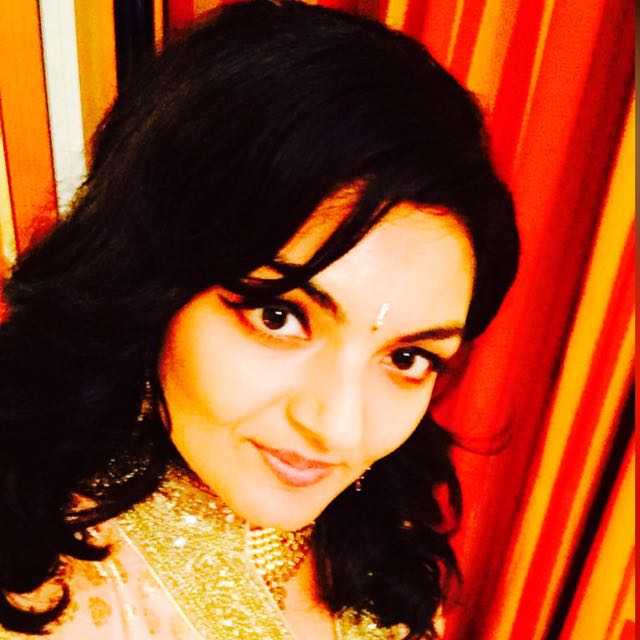 Vote for Shikha Dhingra For Mrs South Asia Canada 2017 by liking her Facebook page.

You can publish this article on your website as long as you provide a link back to this page.
You can publish this article on your website as long as you provide a link back to this page.