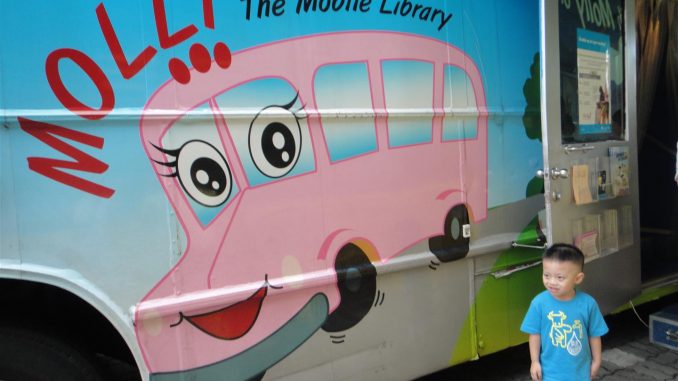 The second version of Molly, the mobile library bus by National Library Board hits the road with multiple unique selling points catching the audience.
The mobile bus is an initiative taken by MLB to involve people of all generation in Singapore towards reading and learning with an improved experience. The bus has been re-launched with several added benefits like ipads, internet access, increased collection of books, interactive books for children, and an ambiance attracting everyone.
The version one of the bus was launched in 2008 aiming at catering volunteer welfare organizations and special education schools. The program benefitted above 230,000 individuals in one year. The bus was sent for a makeover a few weeks ago to increase their target market and provide its customers with improved facilities.
Molly version 2 has eight ipads each offering a unique set of applications and games to enhance learning skills of the youth. It has more than 3,000 books for children aged 7-15. More books have been added to cater to all individuals. However, focus of the mobile bus remains the youth. Molly version 2 has an attractive in-built ramp and convenient book-drop for kids to return the books easily.
The bus travels seven days a week, stopping at all schools and colleges for almost half a day.
NLB has a wide network of more than 25 libraries all over the country. However, the improved version of Molly is set out to cater to students who are not in close proximity of these libraries. NLB is now looking for funds to come up with smaller versions of a mobile library bus.
Article viewed on Oye! Times at www.oyetimes.com