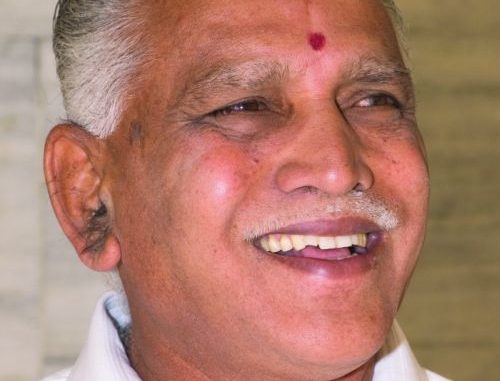 Senior BJP leaders pay an emergency visit to Karnataka this morning after the crisis situation. BS Yeddyurappa, the ex-chief minister of Karnataka, demands his seat back.
BS Yeddyurappa was made to resign from his post in September after a controversial case which was filed against him for illegal mining. After a gap of several months, Yeddyurappa is gathering support of allies to ensure he resumes back to his original seat. His display of strength in Karnataka was taken seriously by BJP leaders when he cancelled the second day of chintan baithak, which was called by the party leaders to discuss their strategy ahead after the various scams and scandals which have affected the party's popularity in the region.
The chief of BJP, Nitin Gadkari, who is in Bangalore to attend the meeting met with Yeddyurappa on Friday and clarified him that the CM's post cannot be given back to him. BJP released an official explanation of cutting short their visit in Bangalore saying they needed to be in Chikmagalur and Udipi for by-elections. However, sources report that the real reason behind the cancellation of Bangalor meeting is the threat made by Yeddyurappa to boycott the session.
Yeddyurappa has shown great concerns over his chosen candidate to become the chief minister, at the time he had to resign.
The quarrel over leadership of Karnataka has disturbed the political conditions in the region even more with Yeddyurappa hosting a lunch at his place inviting all his supporters who wish for him to take up responsibilities as the CM of Karnataka.
The gathering is expected to be huge.
Article viewed on Oye! Times at www.oyetimes.com