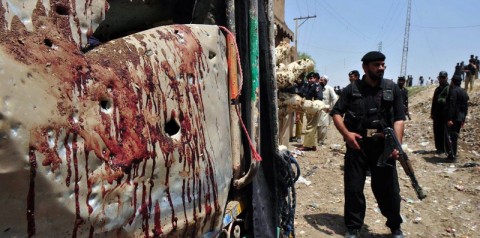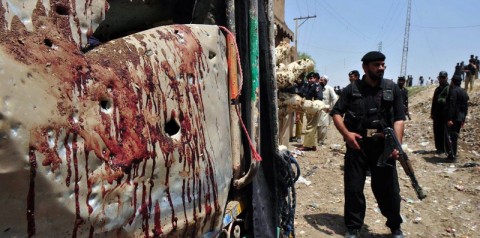 Gunmen attacked a passenger bus on Tuesday in Gilgit-Baldistan killing 18 whereas 7 were injured and taken to the hospital in critical condition.
The act appears to be initiated by one of the sectarian group of Taliban operating within Pakistan. According to the latest news, the gunmen were dressed in military uniforms who stopped the bus near a village Herban Nala which is surrounded by mountains, ordered some of the passengers to climb out of the bus and started checking their identity cards. The gunmen killed all Shiites in the bus whereas injured the remaining non-Shiites very badly.
Abdul Sattar, one of the politicians, stated that the act seems to be a sectarian target killing incident where only Shiites have been selected and killed. Shiites are a minority sect in Muslims.
One of the militant Taliban groups also claimed responsibility a little while after the incident.
According to initial investigations, there were about eight gunmen who attacked the bus which was travelling from Rawalpindi to Gilgit. There were about 45 individuals on the bus amongst which only the Shiites were selected by their id cards and asked to get off the bus where they were shot in a line. 7 individuals are reported to be in critical condition and have been taken to the nearby hospital. 27 individuals remain safe in the bus.
Article viewed on Oye! Times at www.oyetimes.com