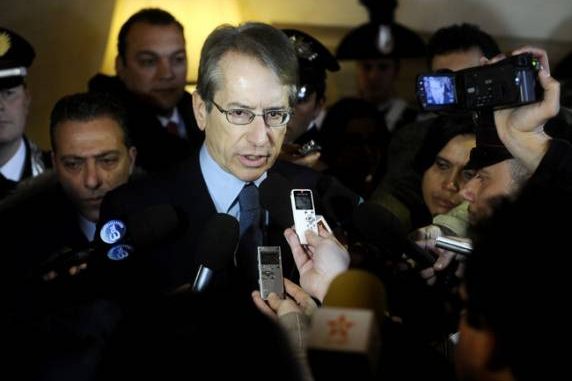 Foreign Ministers of both countries are sitting down to discuss the case of two fishermen death at the hands of Italian naval guards.
S.M. Krishna spoke to the media at the time of the meeting between the two officers and said, "There is a strong public opinion on both sides. We have agreed that we need to clear the air. We have the maturity to address this challenge together."
Mr. Giulio Terzi has arrived in India to resolve the matter before the official ties between the countries get any worse.
Both the alleged naval guards have been given on remand to the police in the last week for further investigations as they continue to stick to the grounds that they shot the fishermen assuming they were pirates attacking the merchandize at Kerala Coast.
The two countries have been arguing over the case in different aspects where Italy accepts that the death of the fishermen as a tragic incident. However, insists that the shooting took place in jurisdictions of international waters and therefore the case must be preceded in international court whereas Indian public and the authorities are not willing to let go the accused saying they must pay for the lives they took on Indian soil.
Speaking to the media, Terzi also commented that he realizes that the two do not have same point of views and the issue of jurisdictions remains but "Nevertheless, we continue to pursue this issue in a very friendly spirit of understanding and cooperation."
Article viewed on Oye! Times at www.oyetimes.com