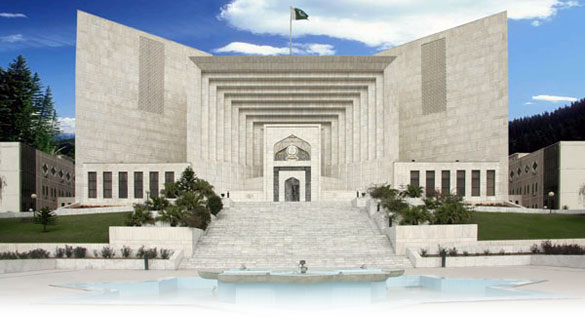 This article was last updated on April 16, 2022

The Military Intelligence (MI) and Inter-Services Intelligence (ISI) have been warned by the Supreme Court of Pakistan in a stern clear cut message on Thursday saying, "You need to take this out of your mind that you [ISI and MI] are superior and others [civilians] are inferior."
Supreme Court remained unsatisfied by the justifications put forward by the Counsel of MI and ISI Raja Irshad over the missing inmates from Adiala jail. Chief Justice Iftikhar Mohammad Chaudhry along with the other two justices remained angry and dissatisfied over the reply submitted by the agencies as the counsel fails to defend their case of missing persons from the jails.
Chief Justice could not help but question, "Who gave you the right to hound people? You are so insensitive to the human loss that the families of the missing persons have suffered lately because of you. This is a big allegation against you [ISI and MI] – you abduct people and after some days, their abandoned bodies surface".
Chief Justice also blamed ISI and MI for the current situation of Balochistan where the matters are out of control of the administrative authorities and lack of trust has taken over the general population. He also accused them of becoming "insensitive" to human lives and said that MI and ISI have become the "biggest violators" of rules and regulations of the state.
Chaudhry further added to his comments saying, "You're an arsonist. You have set Balochistan on fire. We ask you time and again and you always tell us stories. Are we here to listen to your stories?"
Article viewed on Oye! Times at www.oyetimes.com
You can publish this article on your website as long as you provide a link back to this page.