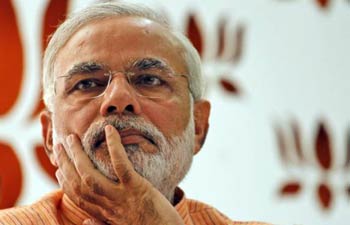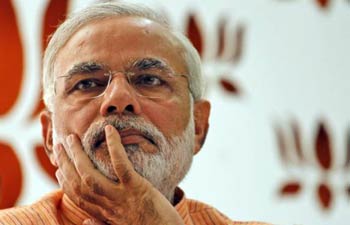 Potential prime ministerial candidate of Bharatiya Janata Party (BJP) Narendra Modi received harsh criticism from former police officers in Gujarat. IPS officer DG Vanzara held CM Gujarat's faulty policies responsible for all the fake police encounters in the area.

Vanzara is named in four fake encounter cases. Explaining his conduct as the IPS officer, Vanzara accused CM Modi of giving him wrong directions to reap political benefits. He said the fake encounters cannot be blamed on one person, they prove institutional failure led by the state government. Vanzara explained the dynamics of fake encounters in a 10-page letter dated September 1.

"This government was not only not interested in protecting us, but has been clandestinely making all efforts to keep me and my officers in the jail to save its own skin from the CBI and gain political benefits," Vanzara said.

Communist Party of India (CPI) leader D Raja sided with Vanzara and alleged that the former police officer's confessions show the true colors of CM Modi and his government.

"Whatever we are hearing is true. This has thoroughly exposed Mr. Modi and the Gujarat Government. The massacre that took place in Gujarat could not have taken place without active connivance of the state administration, state machinery at that point of time. It was Mr. Modi's government which was in power even during 2002.

"So, it is admission of Modi's role in such a heinous crime and massacre committed against Muslim minority in the state of Gujarat. Now, Mr. Modi has to do a lot of explaining and the BJP as a party has to explain and own up the responsibility," Raja said.