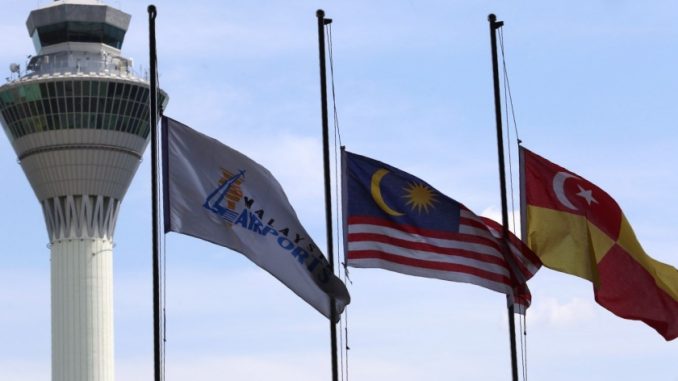 The national flag will be flown at half-mast nationwide whereas all entertainment events will be shelved on the national day of mourning this Friday in conjunction with the arrival of the remains of the Malaysia Airlines (MAS) flight MH17 victims.

A statement by the Prime Minister's Department (JPM) also asked all quarters not to wear bright-coloured or striking clothing on that day. Entertainment programmes at all radio and television channels will be replaced with religious programmes, including readings from the Quran. "For Muslims who are directly involved (with the ceremony to receive the remains), they (including media practitioners) are encouraged to wear songkok (without the white band), while the women are to wear black shawls," it said.

The dress code which is set by the Ceremonial and International Conference Secretariat of JPM, has to be accepted by all quarters and at all levels including the ministries, government departments and agencies, statutory bodies, private companies, radio and television stations and the public according to Bernama. The Malaysia Airlines plane crashed on 17 July in eastern Ukraine, with the deaths of all 298 people on board. The US accuses Russia of supplying rebels with weaponry and says that the rebels made the plane crash by bringing it down with a missile. On the other hand, Russian officials suggest that it was Ukraine's own armed forces who forced the jet to crash. Till date no party has claimed responsibility.