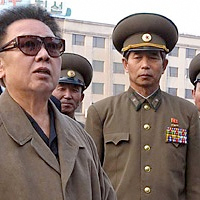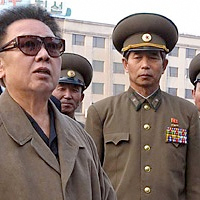 The Communist state has apparently ramped up its propaganda efforts by renewing its use of its own national Web domain name of ".kp". Pyongyang's Korea Computer Center, Naenara, is now hosting a multilingual web site at
http://www.naenara.com.kp
The site is available in English, French, German plus Korean, Japanese and Chinese (Mandarin) and Arabic.
However, South Korea has taken exception to the content of this site supposedly stating it contains "illegal information" under the nation's anti-communism and security laws. As such the South's state-run Communications Standards Commission has reportedly blocked all sites with the ".kp" domain from Internet users in the country.
Opinion
Knowing full well I'm looking at a slanted view of the world, it is curious to take a peek at a part of the world only few have seen. This
official web site
does offer articles and photos relating to life in North Korea but of course, through the restricted eye of the state-run media. If you didn't know it was such a closed country, you might just walk away with the idea that things are hunky-dory.
This web site seems to be another attempt by North Korea to make use of the latest in technology and social media. The country has opened Twitter and Facebook accounts.
FYI: The social media accounts have been opened under the Korean username "uriminzokkiri" supposedly meaning "on our own as a nation".
Click
HERE
to read more from William Belle.
References
Warning: Korean only