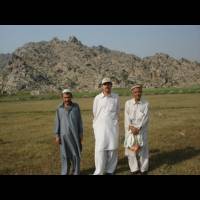 This article was last updated on April 16, 2022
Canada:

Oye! Times readers Get FREE $30 to spend on Amazon, Walmart…
USA:

Oye! Times readers Get FREE $30 to spend on Amazon, Walmart…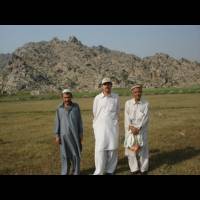 The confessional statement of a tribal MNA regarding selling of votes by members of National Assembly from tribal areas to elect senators has once more bring this God forsaken troubled region into focus.
The issue has become part of public discourse particularly in the tribal belt. However, silence of country's vital institutions- parliament, election commission and Supreme Court of Pakistan – has strengthened the strong perceptions that nobody in power bothered or cared for any issue suffixed or prefixed with 'tribal'.
It may be this callous attitude of Islamic Republic and successive regimes neglecting this land mass of 27,2,20 square kilometers for decades, that, today 140,000 regular troops are fighting tribal insurgents threatening the very existence of Pakistan.
The buying of votes for election to the august Senate of Pakistan may not be very uncommon in this nascent democracy. For many, as confessed by a tribal MNA, this is a matter of routine. However, the conduct of tribal parliamentarians particularly in the prevailing circumstances, as confessed of their own colleague, is a treacherous disregard for the indescribable problems faced by their tribal electorates with hundreds of thousands displaced from homes for years.
Last week in a local television talk show (writer was part of the panel) a Senator from tribal areas made some other interesting confession. The senator, affiliated with a religious party, said during last presidential elections the tribal parliamentarians were offered palatial bungalows in a posh township in Rawalpindi, which, he said, many accepted.
The federally administered tribal areas are unique in many ways. Unlike rest of the country, where elections to the parliament are held on party bases, in tribal belt any person from 70 millions to 80 million population (as claimed by tribal people) will be disqualified if he/she used a symbol of political party for election.
Pakistan's constitution forbids all types of political activities in tribal areas. However, every political party of the country is represented by a formal organization in each tribal agency plus an elected/selected body for FATA on the pattern of party's provincial organisation.
The current parliament despite its weaknesses has, no doubt, done a remarkable job by passing the 18th and 19th constitutional amendments unanimously. But, it may be the misfortune of tribal people that out of 102 articles amended through 18th amendments act not a single is related to the tribal people. Even, the constitutional reforms committee criminally ignored to amend article 247 of the constitution to give parliament a role in affairs of tribal areas.
Political reforms in tribal areas are the essential part of very political party constitution but neither the tribal parliamentarians nor others in constitutional reforms committee, bothered to campaign for it.
For our political leadership and parliament, tribal region is so irrelevant territory that during last three years the parliament never took up the tribal affairs for debate. The tribal parliamentarians also preferred silence over raising miseries of tribesmen being killed by militants, military and American drones for different reasons.
Amnesty International, in its recent survey, said that nearly four millions tribal people in FATA are living under Taliban rule suffering extreme human rights abuses from both militants and military. The report say more than 50,000 innocent tribesmen and women sacrificed for sin they had not committed. About 3500 pro peace political people, tribal elders and influential people were ruthlessly beheaded and assassinated.
In 2010, the Americans drones carried out a record number o 124 attacks in the tribal areas, more than double the number of predator strikes conducted in 2009, killing 1184 tribal people. According to figure compiled by Pakistani authority, on average the US drones attacks killed 98 people every month.
In past political administration in tribal regions was in control of situation, maintaining status quo in the interests of Islamabad. The tribal administration is now in state of disarray, unable to respond to multiple challenges of militancy, rising crime and economic downslide.
The spillover of militancy from Afghanistan in aftermath of 9/11 and invasion of Afghanistan by US led forces and the subsequent induction of Pakistan army into FATA delivered another major body-blow to the FATA political administration.
The prevailing situation in tribal areas is threatening the very existence of Pakistan and needs immediate respond at different fronts. Tribal people are vigorously campaigning for mainstreaming the area and breaking the isolation.
The last decade of upheavals in the region bring forth both pressure and opportunities for massive reforms in the stagnant system of FATA. This decade also offered conducive environment where all stake holders, the tribal people, government and political parties, are mentally ready to accept major reforms in the system.
The government needs to take courage, abolish article 247 to bring these areas under the ambit of national parliament. There is also immediate need of amending article 246 to change FATA into PATA (provincial administered tribal areas) to give representation to tribal people in Khyber Pakhtunkhwa Assembly. It is crucial as tribal bureaucracy from naib tehsildar (lower ranking official) up to governor, is drawn from provincial government.
Extension of political parties act is the long standing demand and the president has already announced to do it. Speaking to a tribal jirga on 14 August 2009 at the governor house Peshawar, President Asif Ali Zardari promised to extend Political Parties Act to the tribal areas soon, which unfortunately has not done yet. On the ground, there is no reason for the president to hold on extending PPA to FATA as all stake holders, except (reportedly) military establishment, wanted the same without delay.
It seemed to be a strong perception that military establishment is creating hurdles in introduction of political reforms in tribal areas. Military itself is bogged down in the region for last several years and will welcome the political leadership help military get out of this quagmire.
Those understanding dynamics of politics are aware of the fact that political activities are the only sine qua for ridding of violence and insecurity. Political participation increases sense of participation among masses in state and government affairs.
Prime Minister Yousuf Raza Gillani on 29
th
March 2008 in his inaugural policy statement on floor of National Assembly announced to abolish Frontier Crimes Regulations (FCRs), popularly known as black laws, and bring tribal territory at par with rest of Pakistan.
Currently, there is understanding and acceptance at all levels for political reforms but unfortunately no glimpse of urgency. Political leadership needs to answer this call for 'Reform now or Parish' prior the situation gets out of control.
Article viewed at: Oye! Times at www.oyetimes.com
You can publish this article on your website as long as you provide a link back to this page.