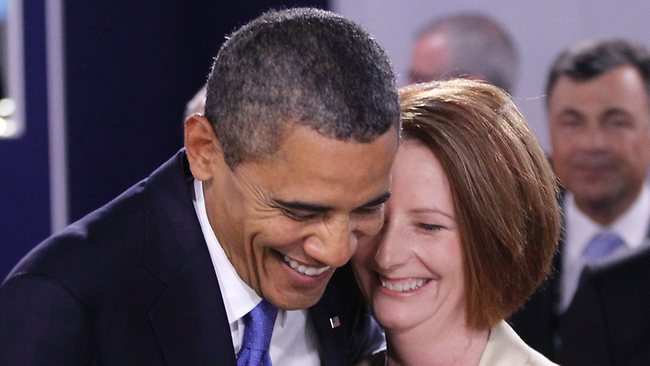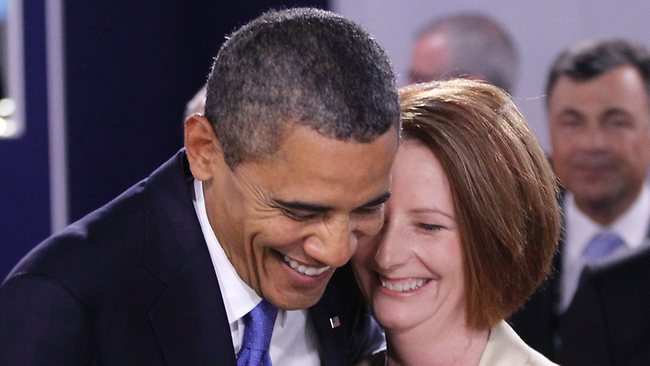 U.S. President Barrack Obama seemed really cheerful and relaxed at the dinner of more than 600 guests last night, including Queensland Premier Anna Bligh, South Australian Premier Jay Weatherill and ACT Chief Minister Katy Gallagher.
He said: "We may not always speak the same way or use the same words but I think it's pretty clear … that we understand each other, we see the world in the same way."
He talked about Australian PM Julia Gillard as a friend. He said that they understand each other.
"When Julia and I meet we listen to each other, we learn from each other. It's not just a lot of ear-bashing. That's a good one – ear-bashing. I can use that in Washington," Mr Obama said.
Gillard said that Michelle Obama was often worried her husband overworked and forgets to eat. To which Ms Gillard said they'd made sure there were hundreds of witnesses last night to his meal.
"We share a long history … defined always, then and now, by the things we do together to honour our national pledges, to be young and free, to be home to the brave," Ms Gillard said.
Article viewed on Oye! Times @ www.oyetimes.com