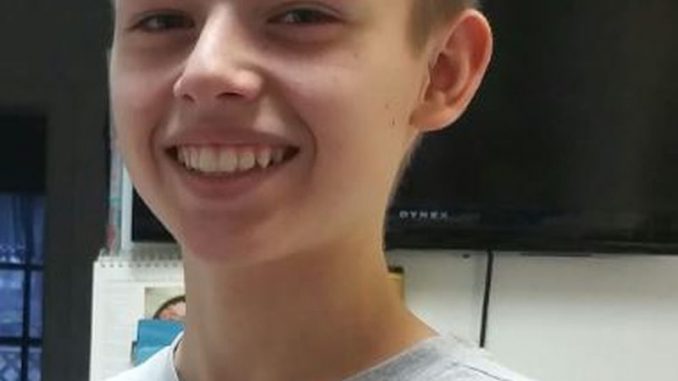 The Toronto Police Service is requesting assistance locating a missing boy.
Richard Breban, 15, was last seen on Monday, May 28, 2018, at 10 p.m., in the Carlaw Avenue and Wroxeter Avenue area.
He is described as 5'7â€, thin build, shoulder-length dirty-blonde hair, green eyes. He was last seen wearing black True Religion jeans with white stitching, black windbreaker jacket, carrying a blue-and-red GoodLife gym bag.
Police are concerned for his safety.


Loading ...