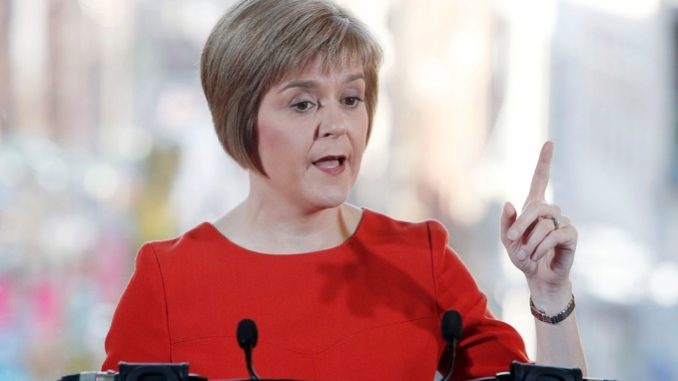 The First Minister of Scotland, Nicola Sturgeon, has announced her plans to fight for conducting another independence referendum as she insists that a ballot on leaving the UK is necessary to allow Scotland to choose its own course and avoid a hard-line Tory Brexit.
In her remarks, Sturgeon promised to seek the approval of MSPs at Holyrood next week and start negotiations with the UK Government on a deal that would allow a legally binding ballot to be held. This would imply that a second independence vote could take place as early as autumn 2018, which would allow only four years gap after the previous vote failed shortly by 45% to 55%. However, there could be significant change in the results this time due to the overwhelming two-thirds (62%) of Scots wanting to stay in the European Union, according to the June 2016 Brexit referrendum.
Addressing the reporters at her official residence, Bute House in Edinburgh, the First Minister stated that "I will now take the steps necessary to make sure that Scotland will have a choice at the end of this process – a choice of whether to follow the UK to a hard Brexit or to become an independent country, able to secure a real partnership of equals with the rest of the UK and our own relationship with Europe." Ms Sturgeon vowed to go to Holyrood next week and "seek the authority of the Scottish Parliament to agree with the UK Government the details of a Section 30 order – the procedure that will enable the Scottish Parliament to legislate for an independence referendum".


Loading ...