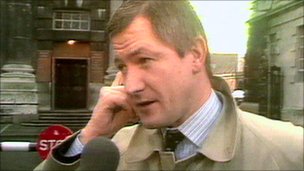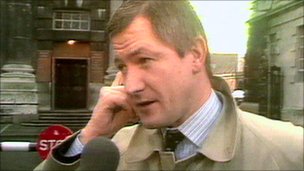 Prime Minister, David Cameron will unveil the murder report of Belfast Catholic Solicitor Pat Finucane, as the family of the murdered lawyer demanded a renewed full public inquiry.
Mr. Cameron has admitted the collusion of security forces with loyalists and apologized on behalf of British government. However, he had only ordered a £15million review by Sir Desmond de Silva QC about the murder of 38-year-old, who was shot in North Belfast home 14-times in front of his wife and children at home by loyalist paramilitaries from the Ulster Defence Association in 1989 during the Northern Ireland troubles. Tony Blair assured a public inquiry after coming into power but it did never happen.
Sir Desmond has already claimed his report, expected to be 500 pages long, is based on unseen, previously highly classified documents relating to the murder. But John Finucane, the solicitor's son, has criticized Mr. Cameron's decision of just ordering a review when there has been a "fundamental attack on democracy" by saying that only a thorough public investigation can uncover the truth.
He said: "It's not an inquiry that has been announced by David Cameron last year, it is a review. The difference is very important, because every time the Government has said they will look into the circumstances of the murder of my father they have done so in a way which has excluded any involvement of my family, whether that be a police investigation by Sir John Stephens, whether it is a behind-closed-doors non-statutory review by Desmond de Silva.
"It prohibits the public and my family from having any input, from being able to ask any questions, from being able to see any documents or hear any evidence."
However, a Northern Ireland historian, Lord Bew is of the opinion that an independent review might lead to ultimate "clarity".
Article viewed on Oye! Times at www.oyetimes.com.