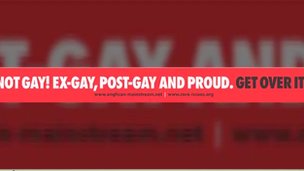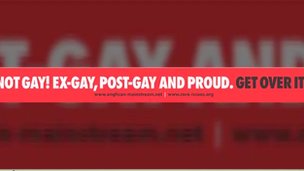 A Christian group has legally challenged the ban on the bus advertisements claiming a therapy to cure gay people by launching a battle of "freedom of speech" against London Mayor, Boris Johnson.
An ex-homosexual, Dr. Mike Davidson, Co-director of Core Issues Trust, has designed posters as a response to Stonewall's "Some people are gay. Get over it!" to be placed on London red buses for promotion.
The poster says: "Not Gay! Ex-Gay, Post-Gay and Proud. Get over it!".
While the advertisement campaign for curing homosexuality was passed by the Committee of Advertising Practice, but Mr. Johnson, in charge of Transport for London (TfL) intervened to pull it before it could run as scheduled on 24 buses, just days before the mayoral election in May 2012 for being "offensive for gays" and indicates that a homosexual person is mentally ill and needs to go through a therapy for getting cured.
Dr. Davidson has asked Mrs. Justice Lang to rule the ban as unlawful and "a deep threat" to democratic freedoms.
Paul Diamond, making a court appearance on behalf of trust has told the judge: "We believe this is a very important free speech case on whether a totally temperate, restrained advertisement can be put on the sides of London buses."
A TfL spokesperson has stated: "The advertisement breached TfL's advertising policy as, in our view, it contained a publicly controversial message and was likely to cause widespread offence to members of the public."
Human rights' specialist, Matthew Ryder QC has quoted this legal fight as a classic example of someone's freedom of expression being pitted against someone's right not to be offended.
He said: "Freedom of expression includes speaking in a way which offends people."
Article viewed on Oye! Times at www.oyetimes.com.