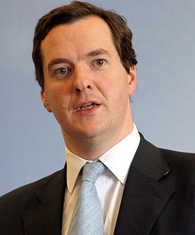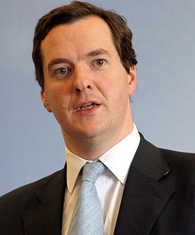 U.K. Chancellor George Osborne finalises £11.5bn worth spending cuts after settling negotiations with Treasury and the government departments for financial years 2015-16 to help reduce the country's budget deficit.
A Treasury spokesperson has said: "We've completed the spending round savings early and without all the arguments you normally get.
"This shows our determination to take the tough decisions needed to deliver our economic plan and to turn Britain around."
According to a report, the deal comes three days before Mr. Osborne is due to publish details of spending limits on June 26.
He is expected to give details on Wednesday on billions of pounds in infrastructure spending designed to support the recovery.
The last department to make settlement was Department of Business, will have to deal with slightly lower cuts than the typical 10% reduction.
Most departments are facing cuts between 8% and 10% although health and schools in England and the international aid budget are all ring-fenced, as they have been since 2010.
Ministers will also set out plans to invest billions in transport, science and other capital projects on Thursday.
The next general election is scheduled for May 2015 and the Conservative-Lib Dem coalition government has only few weeks of its time in office to set out its spending plans, starting in April 2015, irrespective of the outcome of the poll.
The Liberal Democrat Business Secretary, Vince Cable had been holding out against cuts of at least £1bn to his £18bn budget, which also includes higher education.
He has claimed that reducing spending on support for industry and universities would threaten Britain's sluggish recovery. He finally agreed his new budget in talks yesterday with his fellow Lib Dem and the Chief Secretary to the Treasury, Danny Alexander.
Article viewed on Oye! Times at www.oyetimes.com.