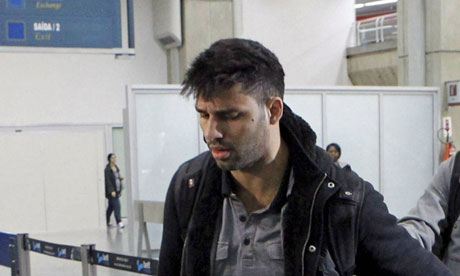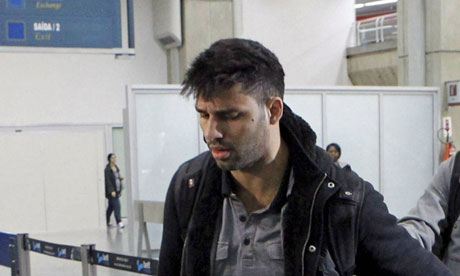 David Miranda, the journalist partner of the Guardian reporter Glenn Greenwald, seeks legal action over his nine-hour long "unlawful" detention at Heathrow airport under anti-terror laws.
Mr. Miranda, 28-year-old Brazilian national, was held at Heathrow on Sunday on his way from Berlin to Rio de Janeiro, where he lives with Mr. Greenwald, who revealed mass surveillance in the U.S. through the leaks from NSA whistleblower Edward Snowden.
Mr. Miranda told to be held in a room and probed by six agents about his "entire life". They had seized his laptop, an additional hard drive, two memory sticks, a mobile phone, a smart watch and a video games console.
He has launched a legal challenge over the U.K. police's use of anti-terror laws to detain him and seize his electronic gadgets.
But the Home Office has said police own the authority to take immediate action if they think someone has "stolen information that would help terrorism".
Scotland Yard, whose officials detained Mr. Miranda, has said their action had been "legally and procedurally sound".
But Mr. Miranda's lawyers said he was challenging the legality of his detention and had written to the home secretary Theresa May and Metropolitan Police commissioner to seek assurances that his data confiscated at the airport, would not be examined until the final conclusion to the legal proceedings.
Downing Street has denied any political involvement in the detention of Mr. Miranda. And told the government did not direct police investigations.
However, the above statement contradicts with the statements coming out of the U.S., after a White House spokesman said the British government had given a "heads-up" of the plan to quiz Mr. Miranda.
Article viewed on Oye! Times at www.oyetimes.com.