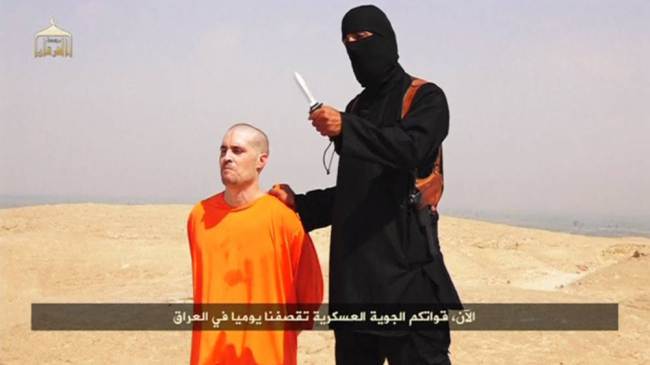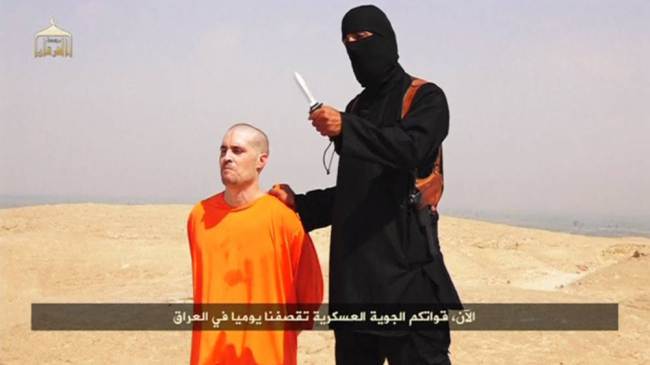 U.K. Prime Minister David Cameron has condemned on Wednesday, the apparent beheading of a U.S. journalist James Foley by an Islamic State militant with a British accent and called it as "shocking and depraved".
Mr Cameron have returned to London after calling off his vacations in Southwest England today to discuss the situation in Iraq and Syria with senior officials following the release of a video purportedly showing the execution by an apparent British jihadist.
Mr Foley, 40, had been missing since November 2012 when he was seized by unidentified armed men in while covering the conflict in Syria. And since then his whereabouts remained unknown.
British Foreign Secretary Philip Hammond has stressed that the Islamic State video has not been verified, but 'all the hallmarks point to it being genuine'. He has also added that Britain would send troops to Baghdad to fight the 'evil organisation' and oppose Isis 'with every breath on our body' as well as claiming the group was waging war on the west.
However, the FBI, in conjunction with Mr Foley's family, believes that the video is authentic.
The Prime Minister is due to meet Mr Hammond and other senior officials from U.K. security agencies, the Home Office and the Foreign Office to discuss the brutal act and the threat posed by extremists from the Islamic State of Iraq and the Levant group, now calling itself The Islamic State.
The video that was posted online on Tuesday, showed an ISIS fighter dressed in black appears standing over Foley in an arid, desert location. After reciting a statement saying his execution is a result of U.S. bombing of ISIS targets in Iraq, Foley is apparently beheaded by the ISIS fighter.
Before the execution, Foley's killer had stated in British accent: "You [the U.S.] are no longer fighting an insurgency. We are an Islamic army and a state that has been accepted by a large number of Muslims worldwide . . . any attempt by you, Obama, to deny the Muslims their rights of living in safety under the Islamic caliphate will result in the bloodshed of your people."
Afterwards, another hostage was shown in video, believed to be the missing American reporter Steven Sotloff – who was seized in Syria last year, close to the Turkish border, and warns that he will also be killed if U.S. strikes on ISIS targets continue.
Article viewed on Oye! Times at www.oyetimes.com.