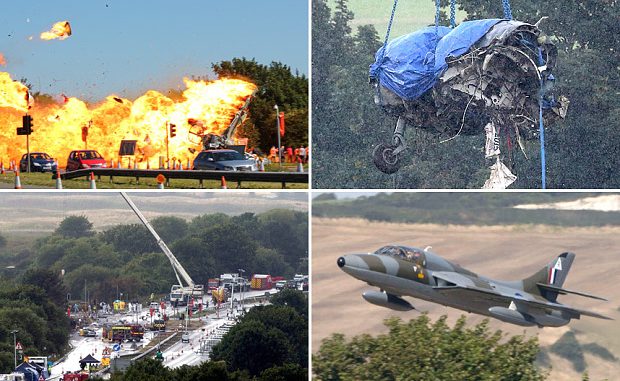 Latest reports from the investigation into the recent Hawker Hunter crash in Shoreham airshow have revealed that the aircraft "appeared to be responding to the pilot's control inputs". The initial report by the Air Accidents Investigation Branch sites the cockpit camera video to claim that there were "no abnormal indications" during the flight.

The incident resulted in the death of 11 when the Hawker Hunter plummeted onto the A27 in one of Britain's worst air show disasters. The AAIB report says that its investigators are looking into what led to the crash by examining the plane wreckage after it was sent to Farnborough, Hampshire, for analysis. Additionally, the AAIB report is also considering if the pilot, Andy Hill, "attempted to initiate ejection", since the aircraft's canopy had been released. The report admits that it's yet unclear whether the canopy had been jettisoned by the pilot or detached in the impact. The seven-page report says that "during the initial part of the impact sequence the jettisonable aircraft canopy was released, landing in a tree close to the main aircraft wreckage."

According to the report, "during the latter part of the impact sequence, both the pilot and his seat were thrown clear from the cockpit. The pilot sustained serious injuries." AAIB mentioned in the report that "the investigation continues to determine if the pilot attempted to initiate ejection or if the canopy and pilot's seat were liberated as a result of impact damage to the cockpit." The AAIB has confirmed that two "image recording cameras" were mounted within the Hawker Hunter's cockpit.