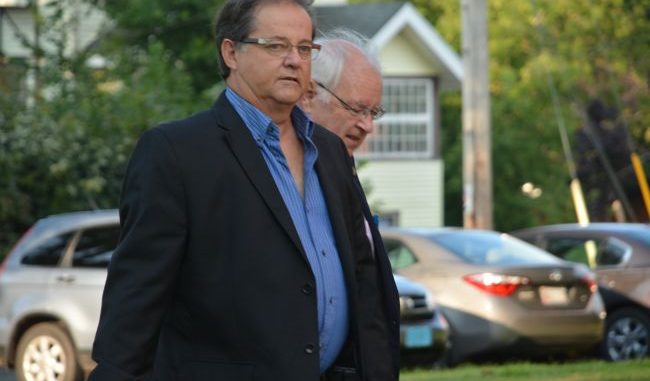 A former Summerside Police Services deputy chief and local MADD chapter president, David Griffin, has been sentenced to five days in prison after pleading guilty to drunk driving in Summerside provincial court on Thursday. The 39-year veteran of the Summerside force who retired in 2011, Griffin, was caught drunk behind the wheel on June 5.

Being the president of the East Prince chapter of Mothers Against Drunk Driving, Griffin immediately resigned from the post after the incident. Upon inquiry by Judge Jeff Lantz about his plea on the charge, Griffin stood alongside his lawyer David Hammond and stated that "I plead guilty, your honour." The court was told that Summerside police responded to a citizen's complaint and pulled over Mr. Griffin at 2:13 p.m. on June 5. Since he seemed impaired, he was asked to give a breath test and he provided two breath samples, both 200 milligrams per 100 millilitres of blood, i.e. beyond the legal limit of 80 mg per 100 ml of blood. He was released at the time.

In his remarks, Griffin's lawyer, Hammond, highlighted that his client joined the force in 1972 and had "a distinguished career" with the Summerside force. He stressed that Griffin made his way up the ranks to detective sergeant in 1978 and kept hold of the deputy chief's office from 1995 to 2011. Hammond stressed that "he was a highly trained and talented and dedicated police officer," signaling that he often "had Sgt. Griffin at my right side on many occasion" in court.