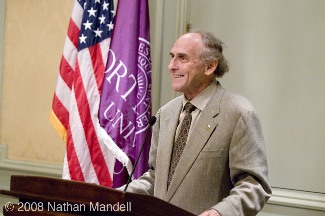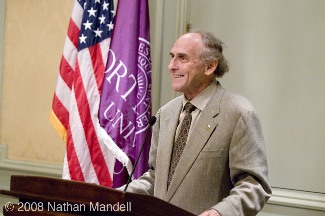 The discoveries of a Canadian-born scientist are finally acknowledged after his death. Ralph Steinman's discoveries that assisted in the complex workings of the human immune system recently won the Nobel Prize in Medicine, only three days after he died. The Nobel Prize winner was suffering from cancer and passed away on Friday.
Steinman was a native of Montreal and studied his favourite subjects, biology and chemistry at McGill University. His Nobel Prize is to be shared with American Bruce Beutler and Jules Hoffman of Luxembourg.
Prize money of $1.5 million Canadian was announced by the Nobel Assembly at Stockholm's Karolinska Institute. The Nobel Assembly said: "[the 2011 Laureates have] revolutionized our understanding of the immune system by discovering key principles for its activation. [Beutler and Hoffman share one-half of the Nobel for] their discoveries concerning the activation of innate immunity. [Steinman was awarded the other half] for his discovery of the dendritic cell and its role in adaptive immunity."
Moreover, the Nobel Assembly noted that together, the three scientists' work on the immune system and immune response has carved new ways to recognize the fundamental mechanisms of disease.
In a statement, it said: "Their work has opened up new avenues for the development of prevention and therapy against infections, cancer, and inflammatory diseases."
Article viewed on: Oye! Times www.oyetimes.com