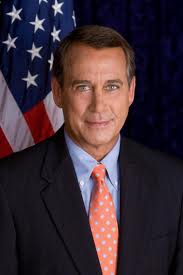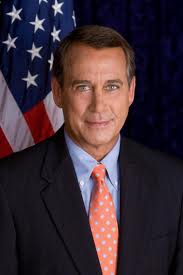 Following Mitt Romney's remarks on President Obama's "feckless" foreign policy, White House had a rebuttal ready. And that too in the words of a Republican, John Boehner.
White House spokesman Jay Carney was quoted as saying: "I've been very supportive of the President's decisions in Iraq and Afghanistan … When you look at the prosecution of the war effort against the enemy in the tribal areas, there's clearly been more done under President Obama than there was under President Bush in terms of a more aggressive effort focused at them. So said John Boehner, Speaker of the House, highest elected Republican in the land,"
As for his own view, Carney said, "the fact is that this President's record on foreign policy and national security policy is excellent."
Romney in his speech had said "I believe we are an exceptional country with a unique destiny and role in the world. Not exceptional, as the President has derisively said, in the way that the British think Great Britain is exceptional or the Greeks think Greece is exceptional. In Barack Obama's profoundly mistaken view, there is nothing unique about the United States."
However, Boehner's office is reported to have said that he gave these remarks only with regards to counter-terrorism and not general foreign policy.
Article viewed on Oye! Times at www.oyetimes.com