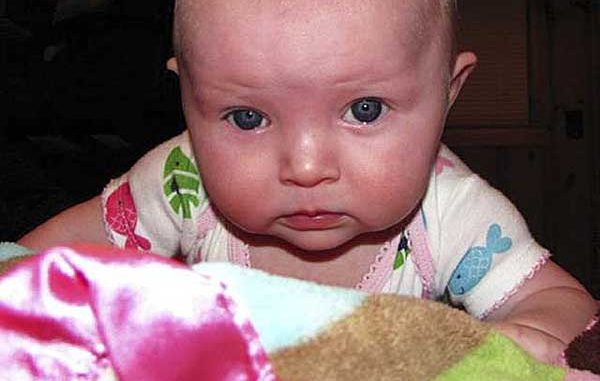 The mother of the 10 month old kidnapped baby girl believes police are set to arrest her and that it could happen as early as today. The police authorities have rejected her claims out rightly. Baby Lisa went missing from her home 10 day ago and there has been no news about her whereabouts till now.
This news is the latest twist in what has been labeled by the press as "Baby Lisa" case.
The police department in Kansas said that since starting investigation on baby lisa case they have hit one obstruction after another which has prevented them to find the location of the 10 month old blond baby girl.
Baby Lisa was last seen by her parents on 3rd October, when her mother put her in bed to sleep. Her father came back home from work at 3.30 am and that is the time when the couple discovered that their baby girl is missing.
The FBI has joined the search operation, which has taken authorities to a local landfill and led to the questioning of a teenage neighbor. They've received a tip that a couple in California were seen with a child similar to Baby Lisa's description. Most recently, investigators were searching an abandoned well not far from baby Lisa's home.
Article Viewed on Oye! Times @ www.oyetimes.com