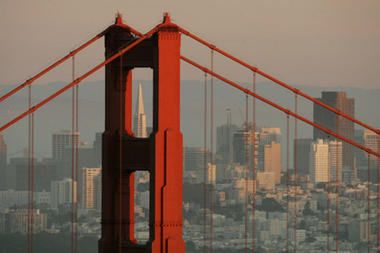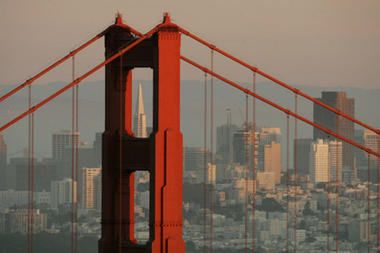 On Thursday two relatively small earthquakes occurred in San Francisco resulting in shaking residents. Earlier in the day residents of California participated in an annual earthquake awareness drill readying them for what is known as the "BIG ONE"
On Thursday at 8.16 pm the first quake of 3.8 magnitude hit Berkeley while the second quake struck six hours later and had a 4.0 magnitude.
According to police authorities in Berkeley there was no reported damage or casualty from either quake.
The officials at Bay Area Rapid Transit revealed that the trains due to the quakes suffered minor delays as workers got involved in the routine procedure of checking the tracks after an earthquake.
The second temblor was strong enough to knock photographs off the wall and glasses onto the floor at the home of Diane Coppini, who lives in nearby Emeryville.
Coppini said "It was a nice jolt,"
According to Seismologists the second quake was an aftershock to the quake that occurred earlier.
USGS geophysicist Walter Mooney said "This is a textbook example of an aftershock,"
According to USGS seismologist Jack Boatwright the first quake was as "sharp little earthquake"
Tami Humphrey, director of a preschool just north of Berkeley, was outside with her students when the quake struck.
"We felt it pretty good. It felt like a drop and then a shake," she said, adding that "the kids didn't even notice."
Article Viewed on Oye! Times @ www.oyetimes.com