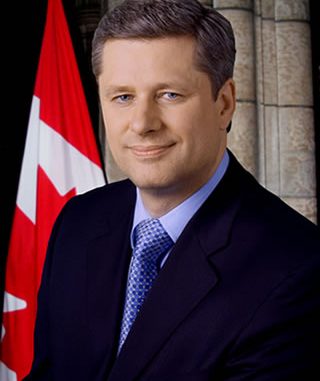 Prime Minister Stephen Harper modestly acknowledged a European debt deal Thursday, informing a Commonwealth business forum that the eurozone decline is still "the most immediate and imminent threat to the global recovery."
Reportedly, European leaders have decided to enhance a bailout fund to at least $1.4 trillion, while pushing creditors and banks to make significant changes with regard to the severe problems faced by Greek economy. Moreover, creditors will be told to accept 50 per cent on the dollar on Greek bonds, which will help Greece to decrease its hefty debt to 120 per cent of its GDP by 2020.
PM Harper said the recently announced European measures were "steps in the right direction," which proves that there was a significant level of improvement.
He said: "What we have been waiting for is something big enough in scale and decisive enough in terms of sacrifice that markets will be convinced the problem is being tackled and the pain is being accepted. Only then will fears subside and confidence be restored."
However, Harper also said that debt reduction remains an unsolved issue for several countries, including the United States.
In addition, PM also announced the formation of the Canadian International Institute for Extractive Industries and Development, which will carry out research and help developing countries in enhancing their natural resource management capacity.
Article viewed on: Oye! Times at www.oyetimes.com