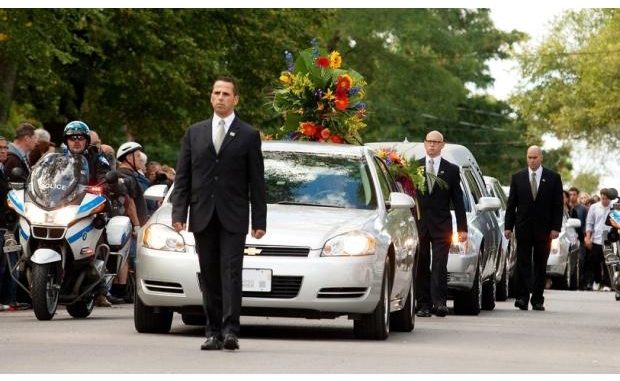 The court-ordered psychiatric evaluation of suspect indicted with numerous charges connected to the election night shooting at the Metropolis, Richard Bain, has been delayed due to the accused facing trouble communicating with a French-speaking woman who was going to test him. Court had ordered Bain to be evaluated to find out if he is sane enough to be trialed of the charges levied against him or not.
At the scheduled hearing on Monday, Bain held a wrinkled paper from his pocket and addressed the court, saying that he wants Sûreté du Québec to investigate a "bodily assault" against him by the guards on October 11, at the time he was being held at Rivières des Prairie detention centre. 62-years-old Bain was forced out of the court by guards, without letting him finish the address he was giving from the prisoner's box. While Bain was being dragged by the guards, he yelled "God bless you all and happy holidays!"
Judy Present, the lawyer representing Bain, informed the judge that she would like to withdraw her service from the case, claiming that Bain doesn't qualify for legal aid. She admitted later to stay on until the psychiatric evaluation was returned, on the request of Quebec Court, Judge Natalie Fafard. Bain has been charged with 16 offences, including first-degree murder of Denis Blanchette, attempted murder, arson, and weapons-related charges. During his arrest on the provincial election night outside the Metropolis night club, he shouted in French, "The English are waking up!" Bain is now scheduled to return to court on January 11.