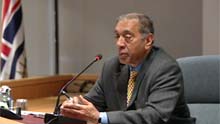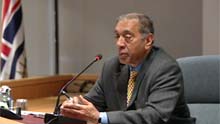 The sister of one of the victims of Robert Pickton claims to be pleased, with the completion of a contemptuous report evaluating the police-handling of numerous missing and murdered women cases from Vancouver's troubled Downtown Eastside, and claims that she can now finally move on with her life.

The final summary of the report was submitted by Commissioner, Wally Oppal, on Monday. Comprising on 1,448 pages, the report commented on how the Vancouver police and the RCMP attended the reports of missing women from notorious Vancouver neighborhood. Overall the report alleged that Pickton was able to continue his murder streak due to "systematic bias" against the former pig farmer's poor, aboriginal, drug-addicted victims. Oppal enlisted recommendations on improving the techniques to protect at-risk women in the future.

The sister of one of Pickton's victim Janet Henry, Sandra Gagnon, claimed that "I'm really glad it's all over because it took its toll on so many of us family members. And it's like a big weight has been lifted off my shoulders." She stated that "I want to put this behind me and start living again." Pickton convicted with six counts of second-degree murder, which resulted in a sentence of life imprisonment. Pickton was initially arrested in February 2002, and the report points out that evidence proved that Pickton was committing evil deeds since as early as 1991 to indicate. The report, titled "Forsaken," was drafted after a public inquiry which consulted almost 80 witnesses, including police, Crown prosecutors, sex workers, academics and the families of missing women.